Full version of Frenzy Fugu Fish crazy action game for Android mobiles was recently released and is available for free on Google Play (formerly known as Android Market). Three sets of different waterworlds are already available, overall 45 levels.
Google Play link:
Play.google.com
This is only beginning, there are new sets of waterworlds in preparation with new graphics and gameplay elements.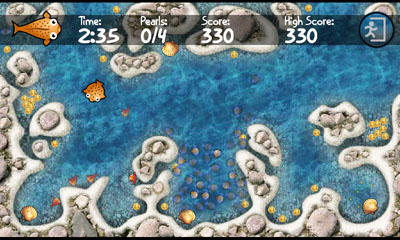 Frenzy Fugu is casual action game controlled by phone accelerator. You are Fugu, the Puffer Fish (you know, that tasty poisonous fish). Your goal is to collect all pearls in the level within the time limit. Tilt the phone to swim around, collect pearls and avoid other fish, jellyfish, anemones and other enemies.There are many enemies and obstacles waiting for you. In some levels you can use puff poison to inflate yourself to became invincible for short period of time and to eat some smaller fish. If you are fast enough, try to collect also all bonus coins in the level.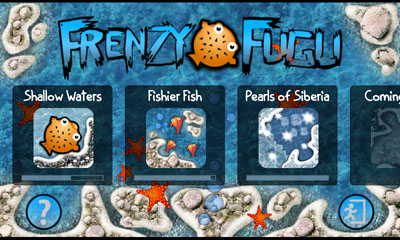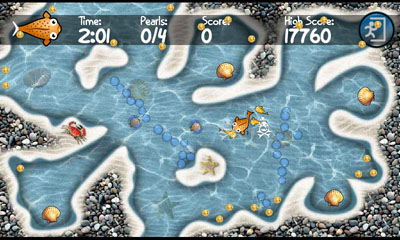 Game is targeted mostly on people that want to relax, spend few minutes playing during work pauses or just to try to break personal top score.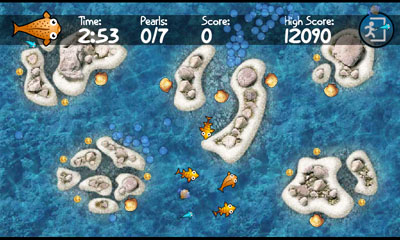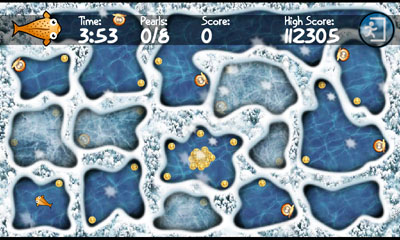 Enjoy the swimming!