So, after the Labstation, I've started on the enemy faction, strikecraft specifically.
I wanted to create a new design language, since this is a different faction(species ?). It's using a faceted approach to surfacing, which means a lot of triangular and heavily tapered shapes. This suits the bad guys very well. I've used red as the primary glowing light(as opposed to orange for the humans), and while that may be cliche, it works very well. To counter that, I've used a blueish tint of the base hull color(as opposed to neutral grey for humans), again, because it seems cold and so helps with the bad guy feeling.
There's more to this faction however. They went through a collapse of their civilization and are now essentially modifying their old designs. I still need to sell this by introducing more wear, though.
So, here's the pictures. This is where I'm currently at: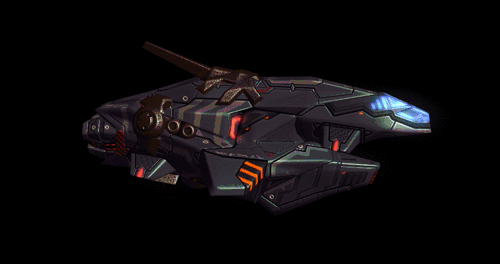 And here is a comparison shot with a human corvette: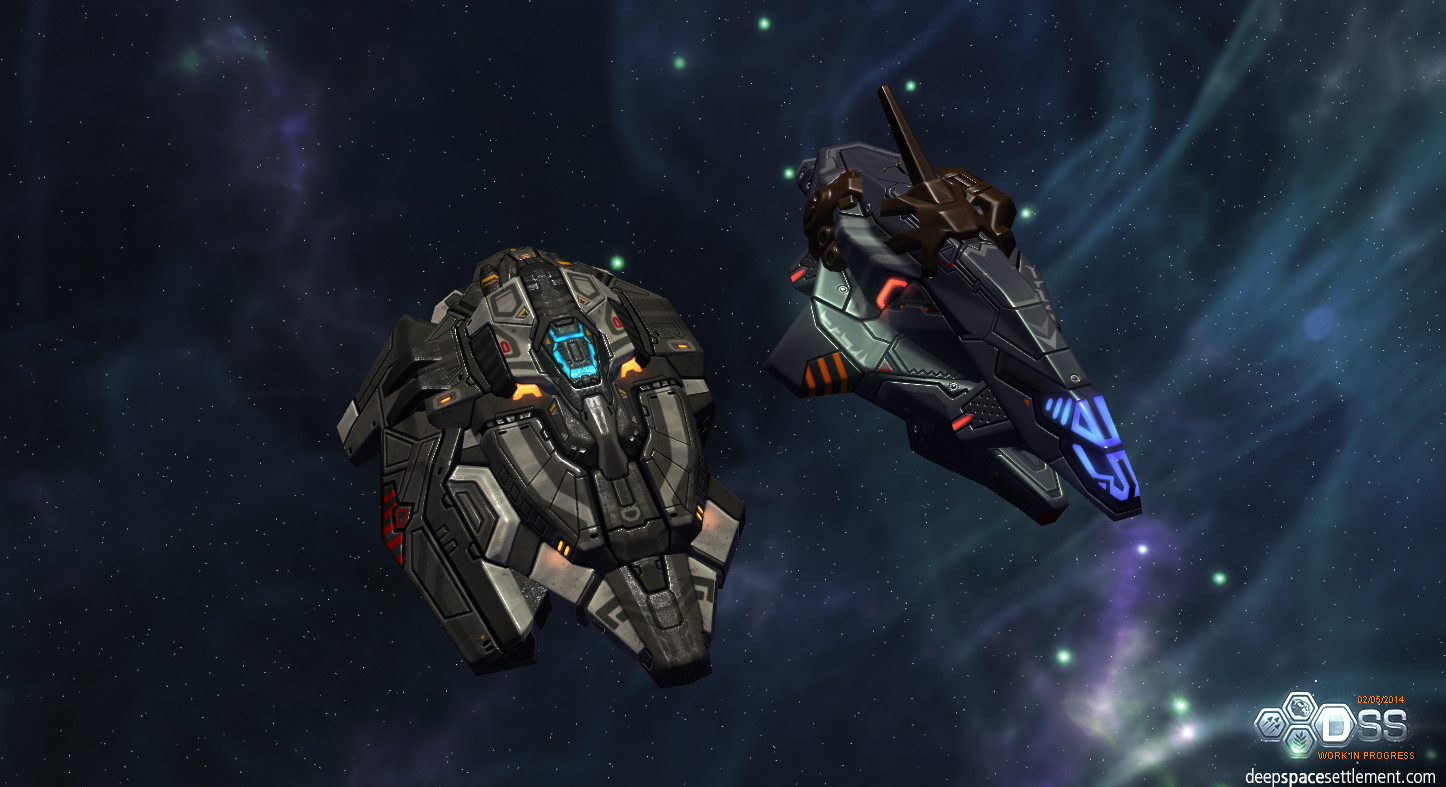 As always, I started out the design in highpoly, the faceted form language is obvious here already.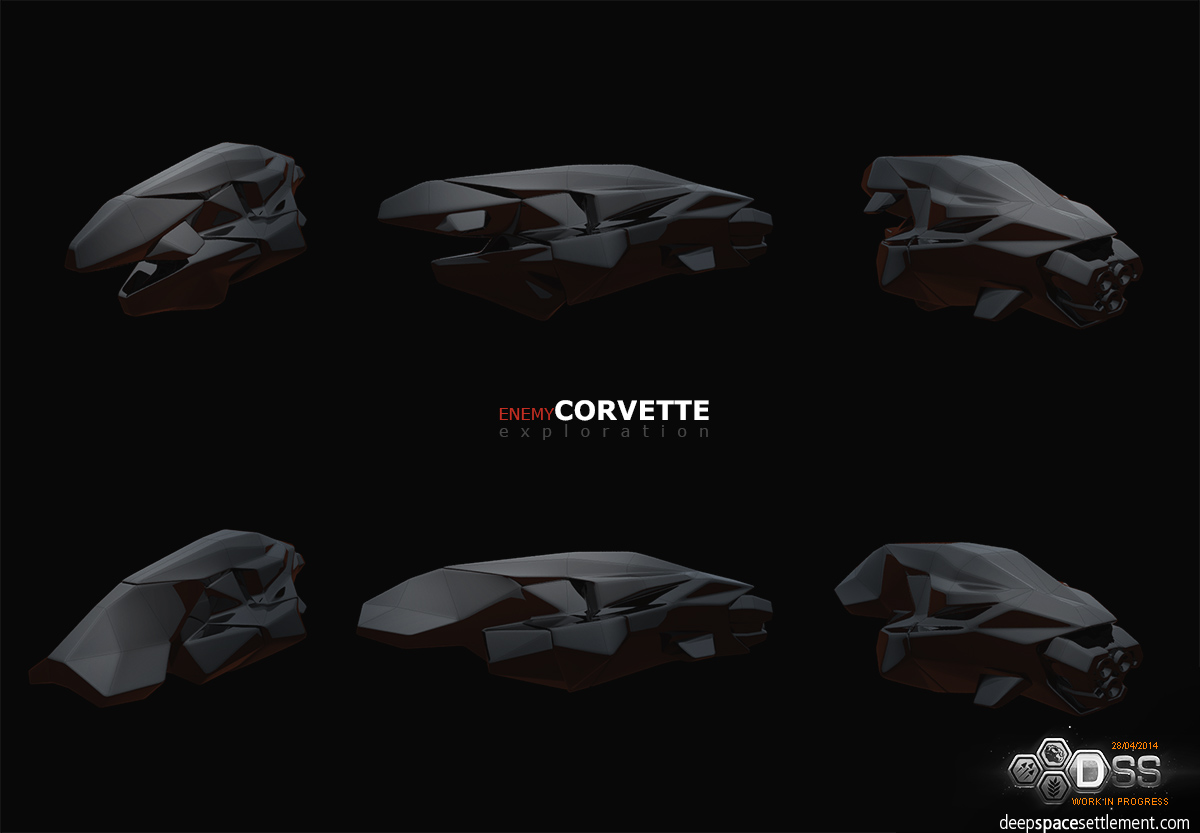 This is the lowpoly model, normal mapped: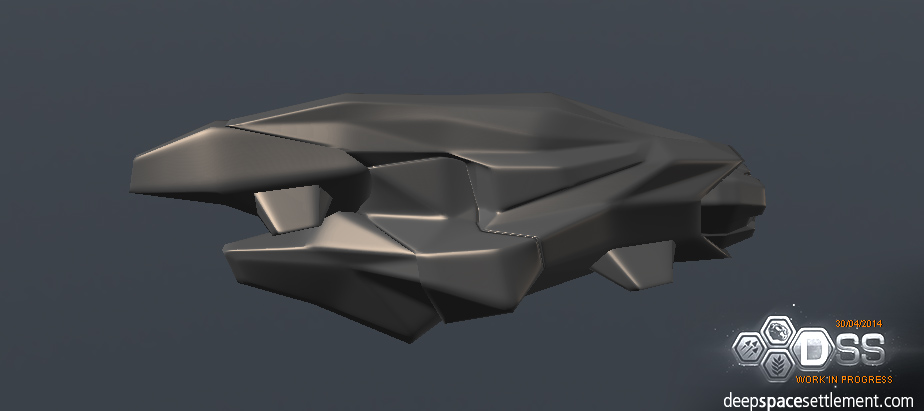 And partly textured: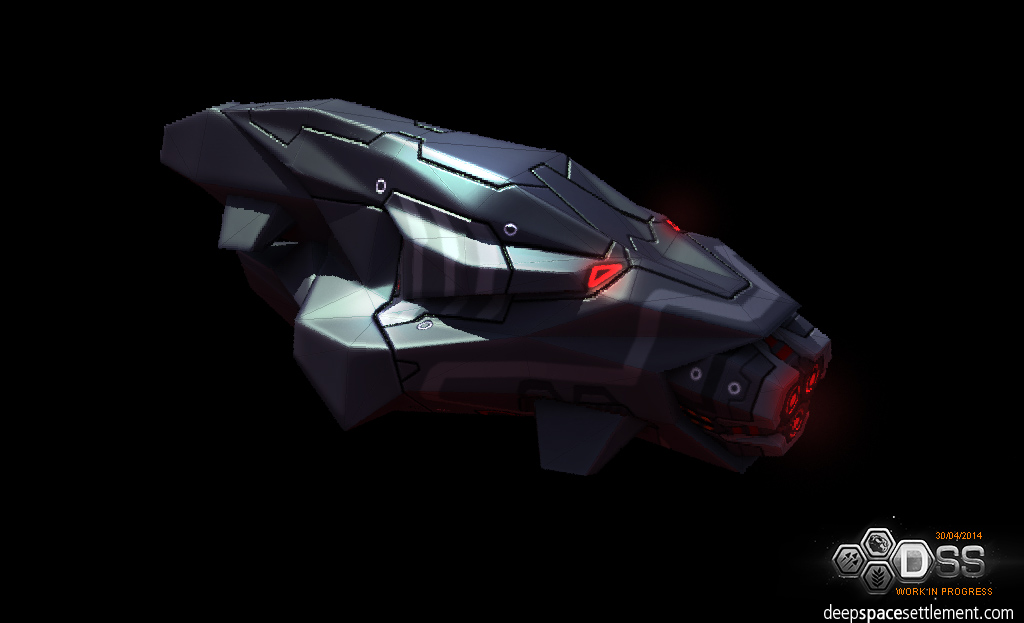 First experiments with wear: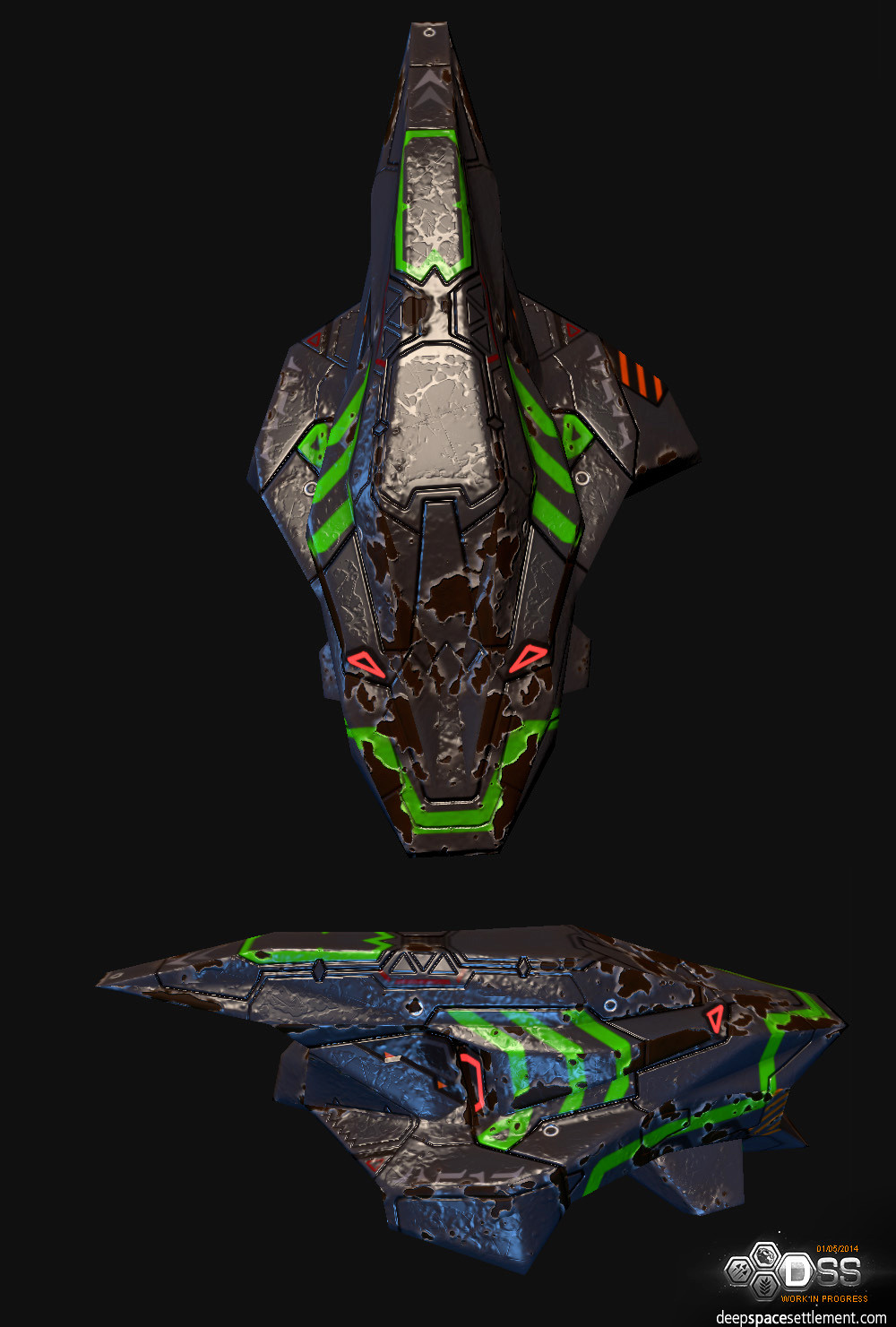 And basic texturing of the engine, body and sub-faction mod(nose) completed, shown in DSS's model viewer(so in-game essentially):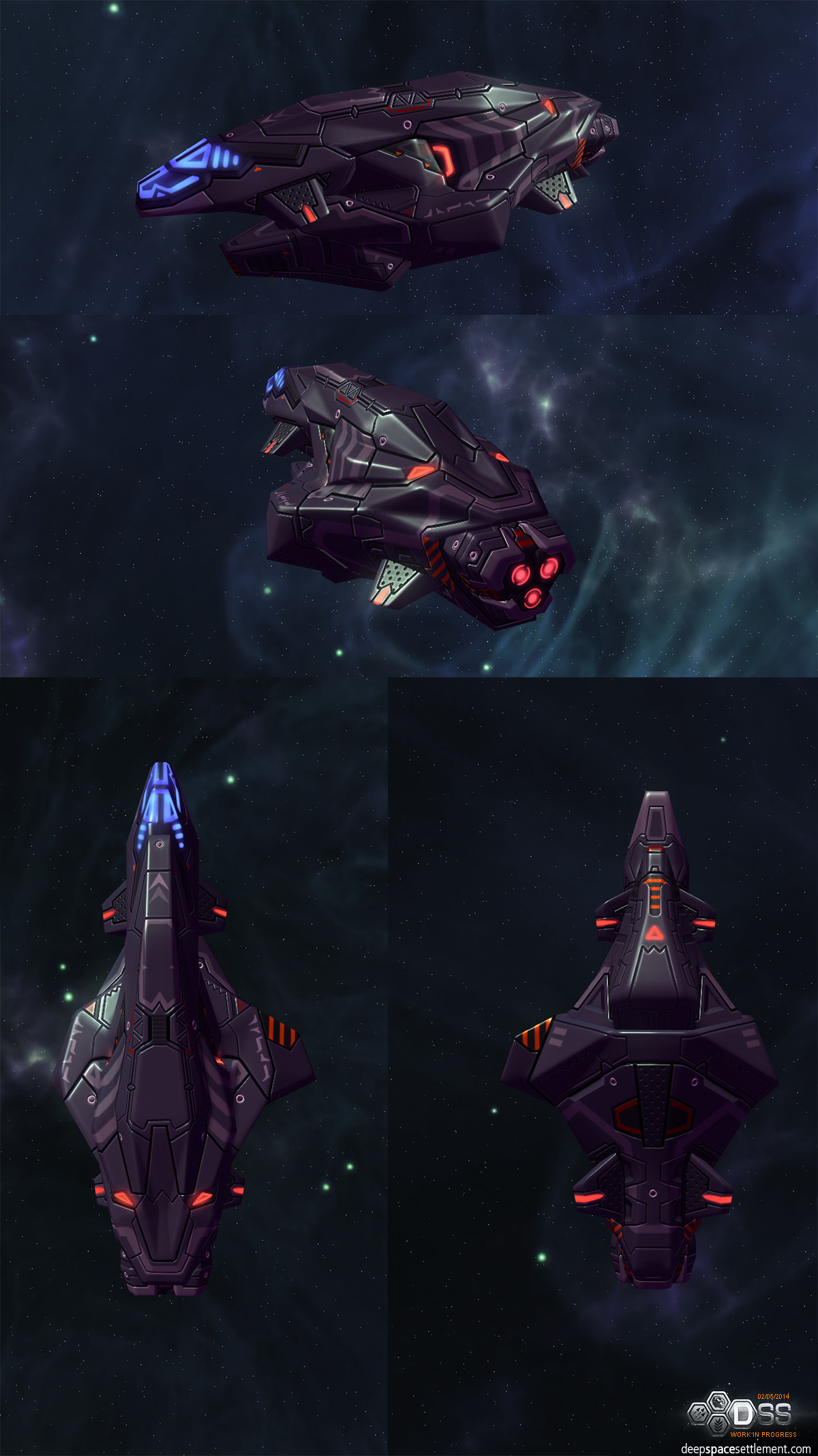 So, as you can see, I still need to find a good compromise of base texturing vs wear, that doesn't hide too much of the design. Essentially, I want to show how they are the aggressive, capable bad guys, but at the same time, they have been and are still struggling.
As a bonus, here's a green settlement: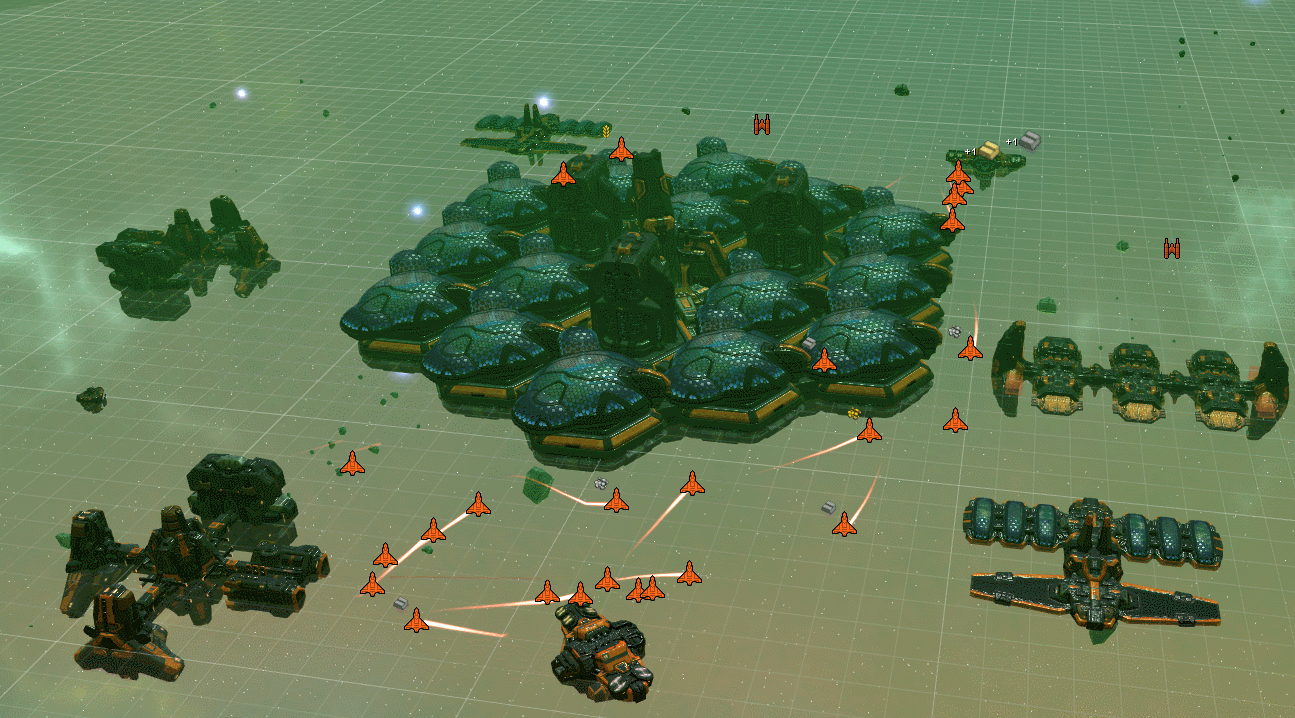 Notice, the skull blinking on your colony station? That means your people are dying. That's becaue there's a balacing issue with moral and even the many park districts didn't manage to counter it, haha.