Dark Shadows - Army of Evil: Still in the Top 30
Our medieval fantasy hack and slash game is still in the Greenlight Top 30 on steam.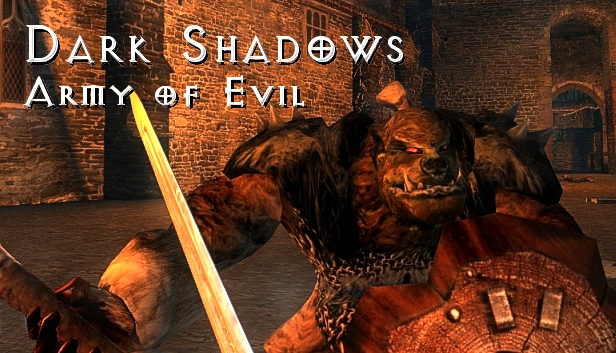 First of all: Thank you for all the votes.
About nine weeks ago we have entered the Greenlight Top 100 on steam.
Now we are still in the Top 30.
"Dark Shadows - Army of Evil" is a medieval fantasy hack and slash game.
An army of evil, named "Dark Shadows", have been ravaging the country like a plague of locusts for over a year and are frightening the people with their scary get-up. Most people still think they are monsters. But they are only in disguise. While you were away these monsters stormed the castle. A woman named Katerina has been kidnapped. It is not just any woman. You are in love with her. They've also taken all the gold. All the taxes. And weapons! You are the only one who can help Katarina. You must hurry and follow them before they do something to her.

The player fights his way through 19 levels. Various weapons will be available. They can be found in different levels. The game is beginning slow. First of all you need to find some keys and a sword. After the first level the game turns more and more into a hack'n slash game. Most of the time, the player has to fight against enemies. But he has to do also other little things and must solve certain problems. You need keyboard and mouse with middle key support.
We would be very happy if you can support us with your vote to get the green light.
We are fairly confident we can reach our goal soon!

Thanks to the community and all the people that are supporting us:
Thank you for your vote:

>Dark Shadows - Army of Evil Greenlight Campaign<