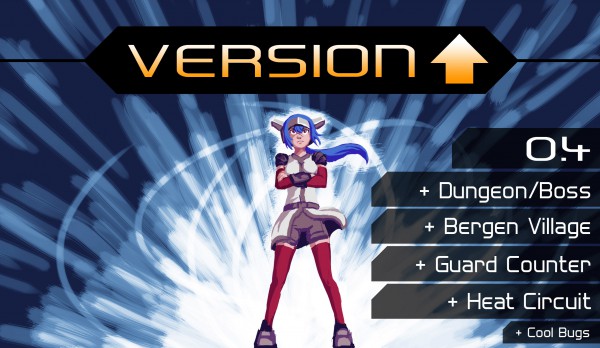 It's about time! And indeed here we are again, with the update we promised you! Read on to find out more about this release. We also got a small CONTEST for you to win a guest role NPC!
Bergen Village
After the long ascent along the Bergen Trail you finally reach the second town of CrossCode! You can now explore Bergen Village with its complex structure of stacked building. It comes with several buildings that can be entered, a hand full of NPCs and even a small quest! Admittedly, it is still lacking the proper density of content that you'd expect from a town/village, which is something we of course plan to improve on in future updates. At least there are plenty of cool platforming puzzles! … Sorry.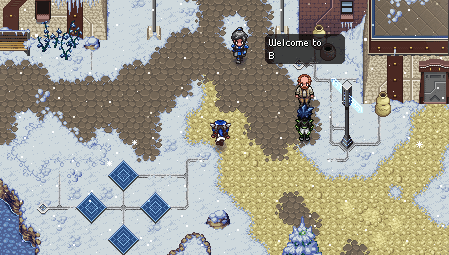 The Bergen Tempel Mine
The main attraction of this demo will be the Bergen Tempel Mine, which is also the first real dungeon of CrossCode!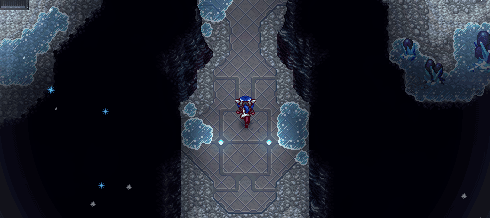 And what a dungeon it is. We were surprised ourselves how damn big it became over time, with all the puzzles that got added one after another. And yeah, this time we got a lot of bugs that are actually pretty damn cool though!
Also of course: there's a new boss. And what a boss it is! It's probably one of the most impressive pieces of pixel art you can currently find in the game – which is precisely the reason why we don't show a single picture of it! … Well… for once we don't want to spoil the surprise for you.
In fact, we want to make a small competition out of this! Read more about it below!
Heat Mode
Most of you will be familiar with the Element Modes "Heat" and "Cold" that have been part of CrossCode since the first demo.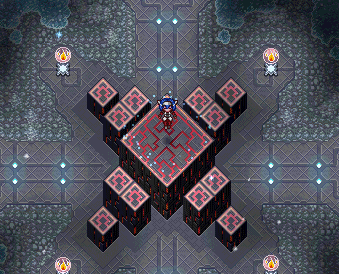 Well, now you can finally get the "Heat" the official way and an entirely new skill tree including (so far) 4 new combat arts!
An entirely new level of destructive power awaits you! Also we added a couple of new passive skills for you to explore.
Well, and you will also need it in many puzzles inside the new dungeon, of course. Those Ice blocks aren't gonna melt themselves after all!
Perfect Guard
With the 0.4.0 update there's also a whole new gameplay mechanic we were eager to add since we planned it: Perfect Guarding. Now, when you guard you have a brief time called "Perfect Guard". Any damage is completely nullified and you can even counter some attacks. Tired of the Spindash from the Hedgehogs? Counter them with Perfect Guard and deal big time damage to them.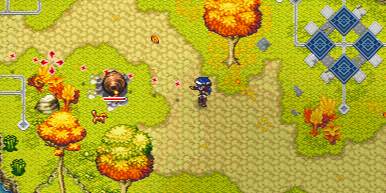 Contest: Defeat the Boss!
Make a public video of you defeating the new boss of the Temple Mine (Youtube, Twitch, doesn't matter) and send us a link to contest@radicalfishgames.com. You can add your live reaction or leave it out, whatever you prefer!
Among the first 10 people that send us a video, we'll randomly choose a winner to receive the following price:
You get your personal NPC guest role in Bergen Village! You know, like someone bragging about defeating the boss! You can choose the character class and appearance and together we'll come up with a cool dialog!
Final Deadline: Sunday, December 6, 23:59 PDT
Next Milestone 0.5?
And that's all for this milestone! You may have noticed that something is missing. "What about the story?!" I hear you scream. So yeah, unfortunately we didn't get around writing dialogs, adding characters and implementing all these precious cutscenes. But fear not: this will come next!
Milestone 0.5 will focus on continuing the Plot starting at Rookie Harbor and hopefully going all the way to Bergen (and beyond?).
Also: a more complete heat circuit, more menu content and new combat features.
We're ready to continue! That is: once we got all those bugs of this release under control… You know, the "less cool ones".