Version 1.1 of Caverns of Khron is available for download on IndieDB now! This version addresses some minor issues and bugs, creating a smoother playing experience. Additionally, the game's saving and record-keeping systems have been expanded and improved to enhance the player's ability to measure his or her skill.
Caverns of Khron has been my passion project for nearly a year. It is released as freeware. I hope you will download it and have even a quarter as much fun playing it as I did making it.
Regrettably, if you have cleared game record data (that is, if you have cleared any game modes before the update), that data is incompatible with this version of the game. If you have already cleared the game and would like your record data to be updated to the new format, please contact me directly, and I'll see what I can do.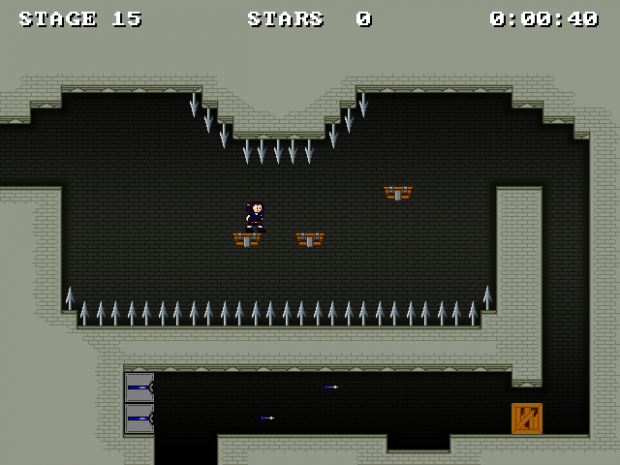 This is the only planned update for the foreseeable future, unless currently unknown bugs make themselves known. The game is complete, stable, and polished.
John D. Moore has been making games since 1996, beginning with QBASIC, and then moving onto ZZT in 1997, publishing some well-received games under the handle "Newt." Recently, he has participated in GloriousTrainwrecks's game jam events, and made 25 games in two weeks for Pirate Kart V, which was exhibited on the floor of GDC 2012.
Composer WiL Whitlark has written the soundtracks for numerous video game and film projects, including Snapshot.
Artist Michael Santiago defined Caverns of Khron's deadly and beautiful backgrounds.