Sorry for the long, long, long wait it's been to get a proper update out… I think the last major one was in September of 2017! Time flies!
To cut a long story short, the last year and a half has been hectic for many of us on the team, which is one of the many scary dangers of developing a game from passion alone… Needless to say, we're doing okay now… and now we're moving full sail ahead on some exciting new developments…
I can't talk about everything we've got planned today, but for now, I wanted to show you all a little bit of the bounty we've been preparing!
Footage, of our game??
You may have seen this video here a few months ago. Here it is in case you haven't.
No, your eyes aren't deceiving you! As you can see from the video, the game is currently in a playable state! No more mockups here! Everything you see from this project from now on will be taken directly from in game.
Do note that many of the things in the video are placeholders and will be updated very soon—but for now, relish in the fact that we've made one more step towards actual completion!
So why don't we take a look at some other things we've been working on? After all, I didn't call this update "Taking Inventory" for no reason… Here's another video!
No RPG is complete without an inventory… and we've been setting our sights on making ours as nice as we can! Items are displayed on the left with spiffy icons that make each one feel nice and unique. Each character shares the same inventory space, but we plan to make sure that the max inventory size is something that won't get in the way.
(also, did you notice that dropdown menu? it's almost like we have a real game shaping up here!)
We're still working on extra details on the menu, like spiffing up sound effects and giving a little extra flair to the UI, but for the most part, this is a near final screen. We're especially happy with the scrolling background…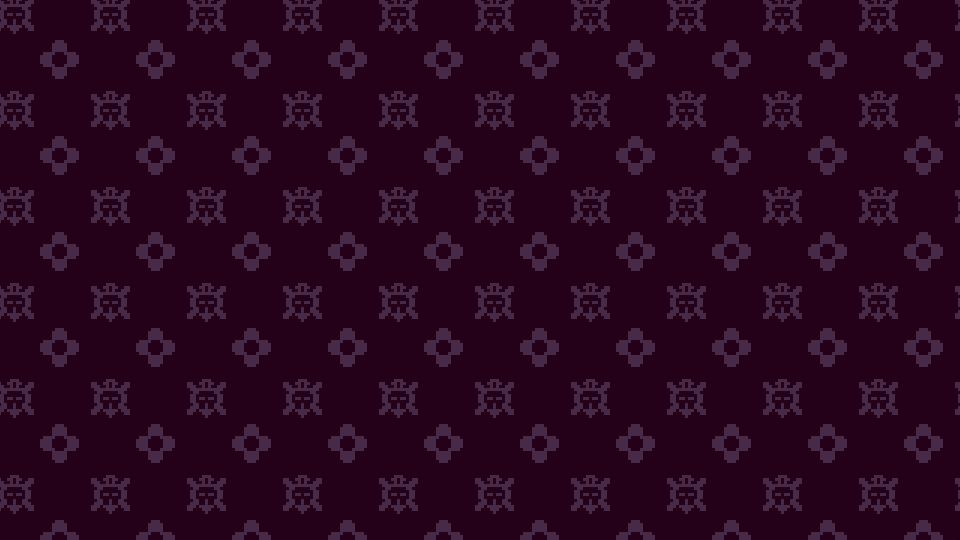 You might recognize that Pendant… But what does that other symbol mean?
Anyway, that's all I have for you all today. We need a little more time to get the more juicy stuff ready… How does 2 weeks from now sound?
Until then…
Bon voyage and smooth sailing!