Programmers located Anywhere.

We are looking for volunteer C# developers to help us with our multiplayer voxel game project Rituals of the old.
Rituals of the old is a multiplayer sandbox RPG voxel game of crafting, building, survival, and adventure in an open random generated world.
It's a hobby project with some commercial ambitions we've been working on our spare time for 3 years now. Very recently we started porting it to C# and Godot. We're going to open source our core technologies under the permissive MIT-license, but the game itself will be closed source.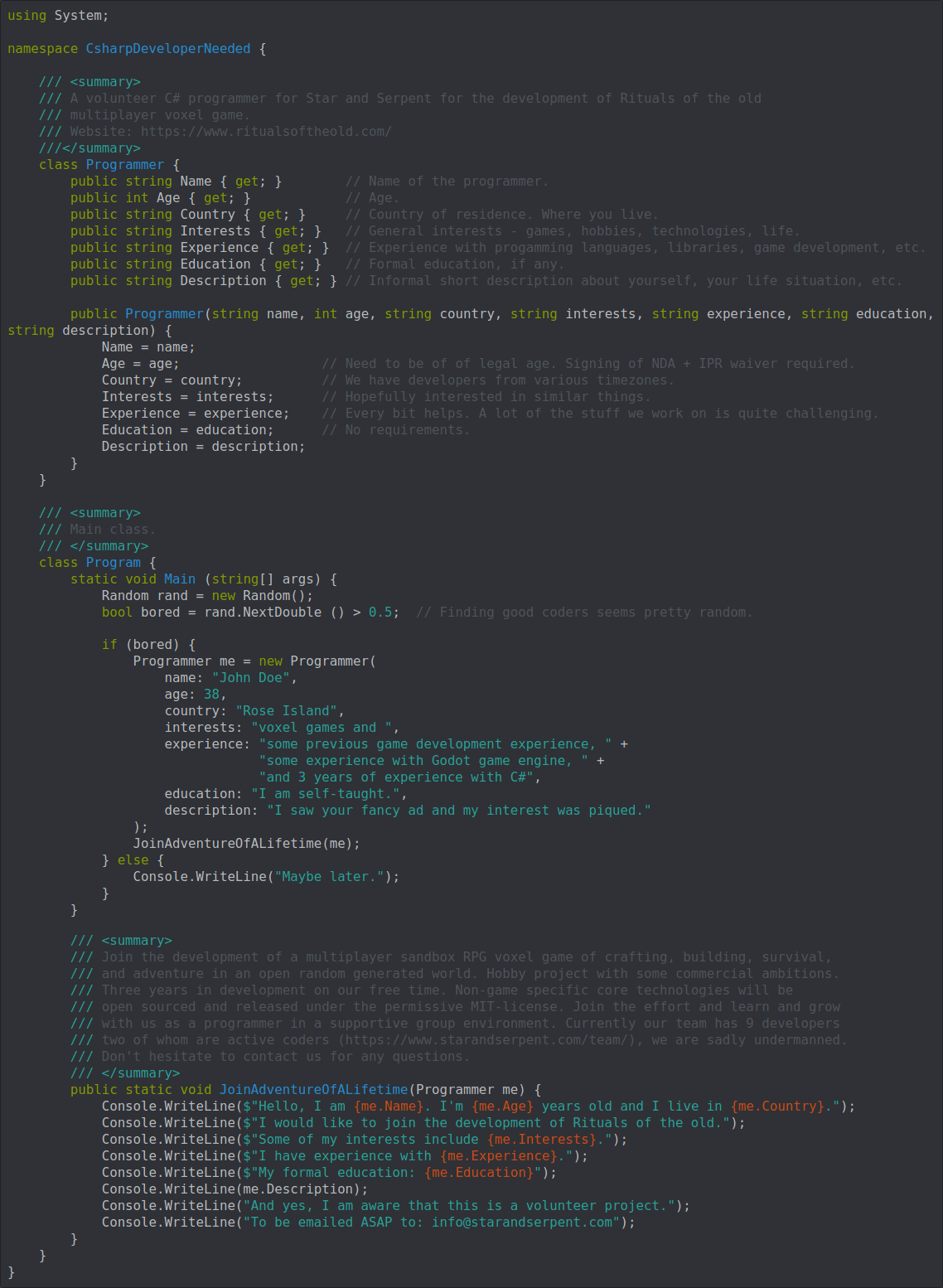 Click here for text version of the above image:
Starandserpent.com
Website:
Ritualsoftheold.com
Team:
Starandserpent.com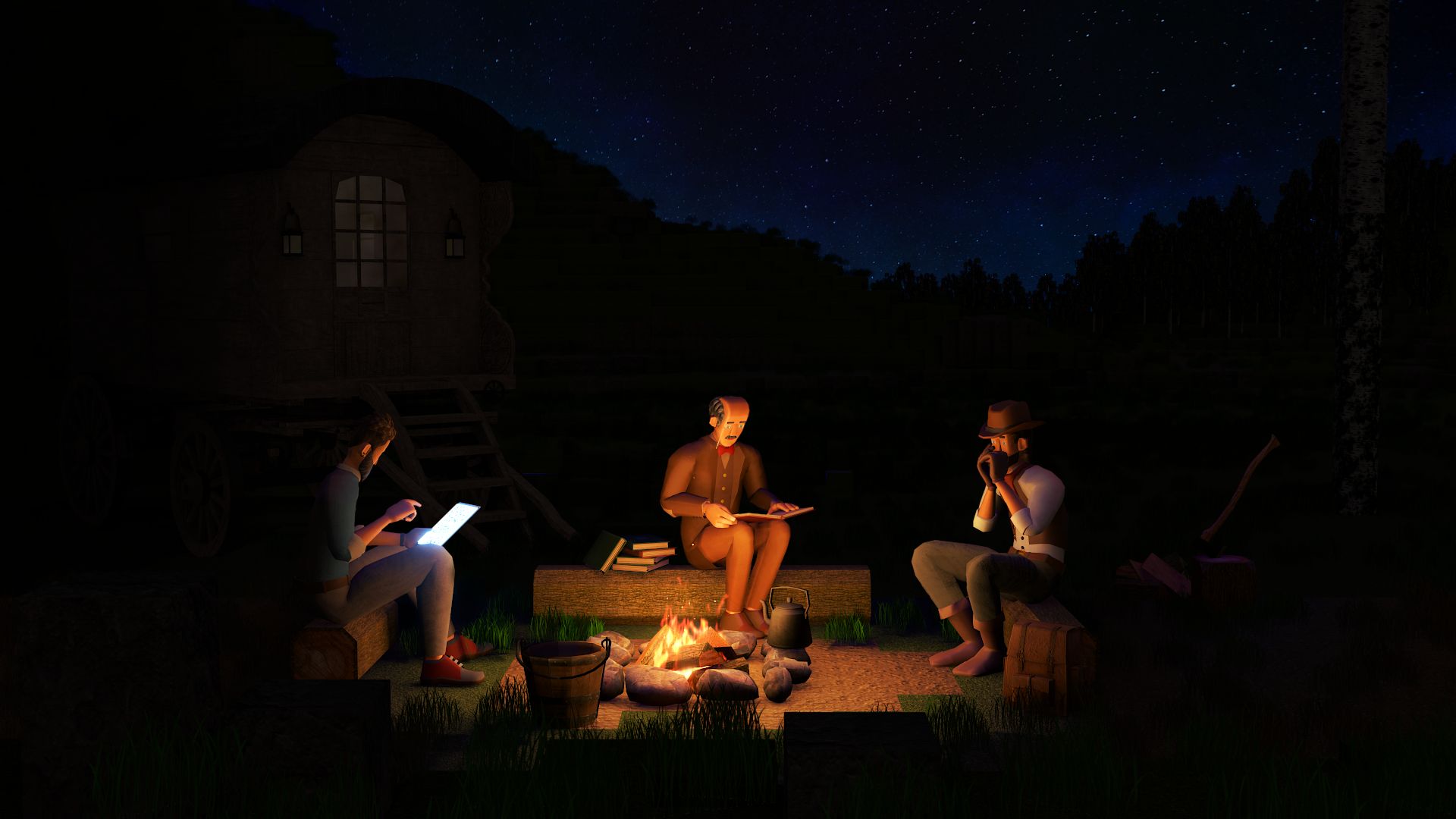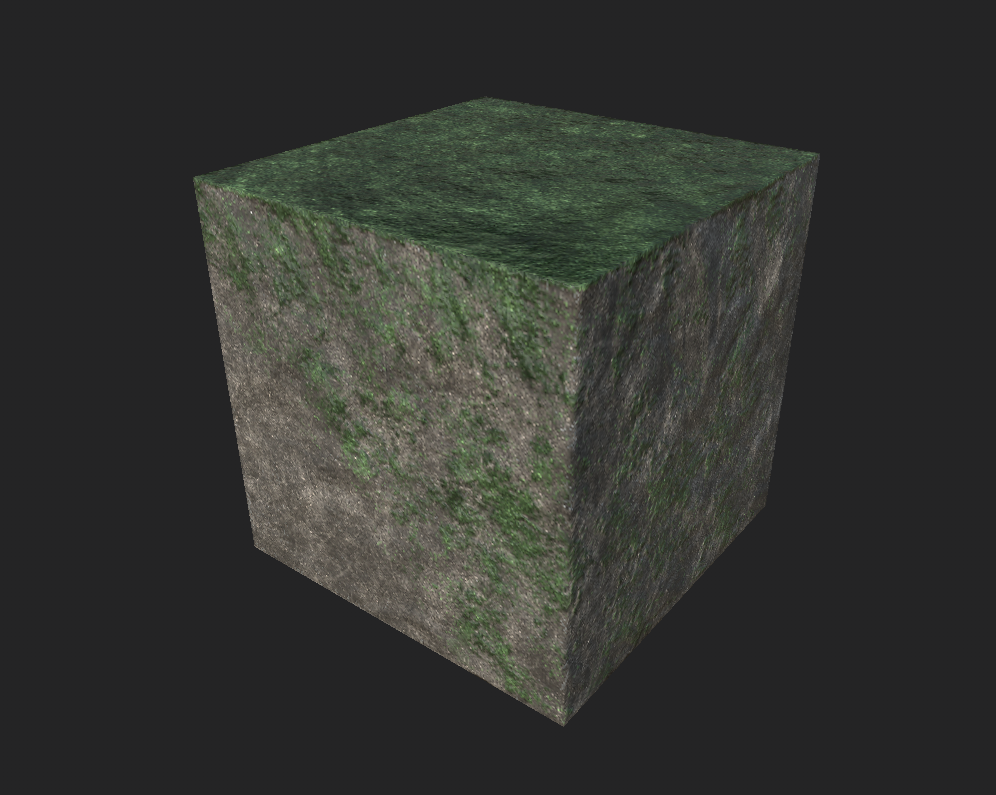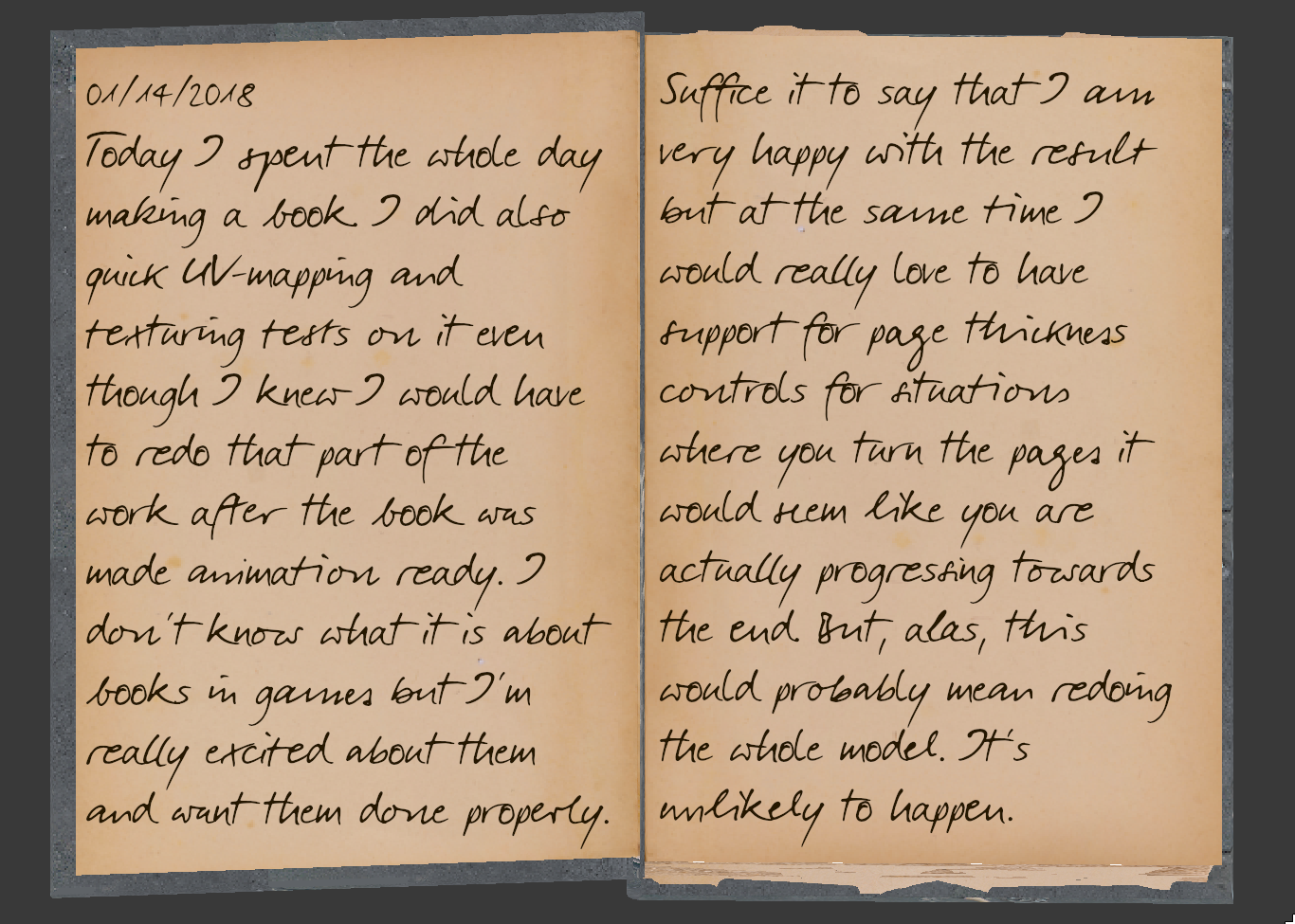 To Apply
NOTE! Unpaid volunteer position!
Email us at: info@starandserpent.com
Don't hesitate.