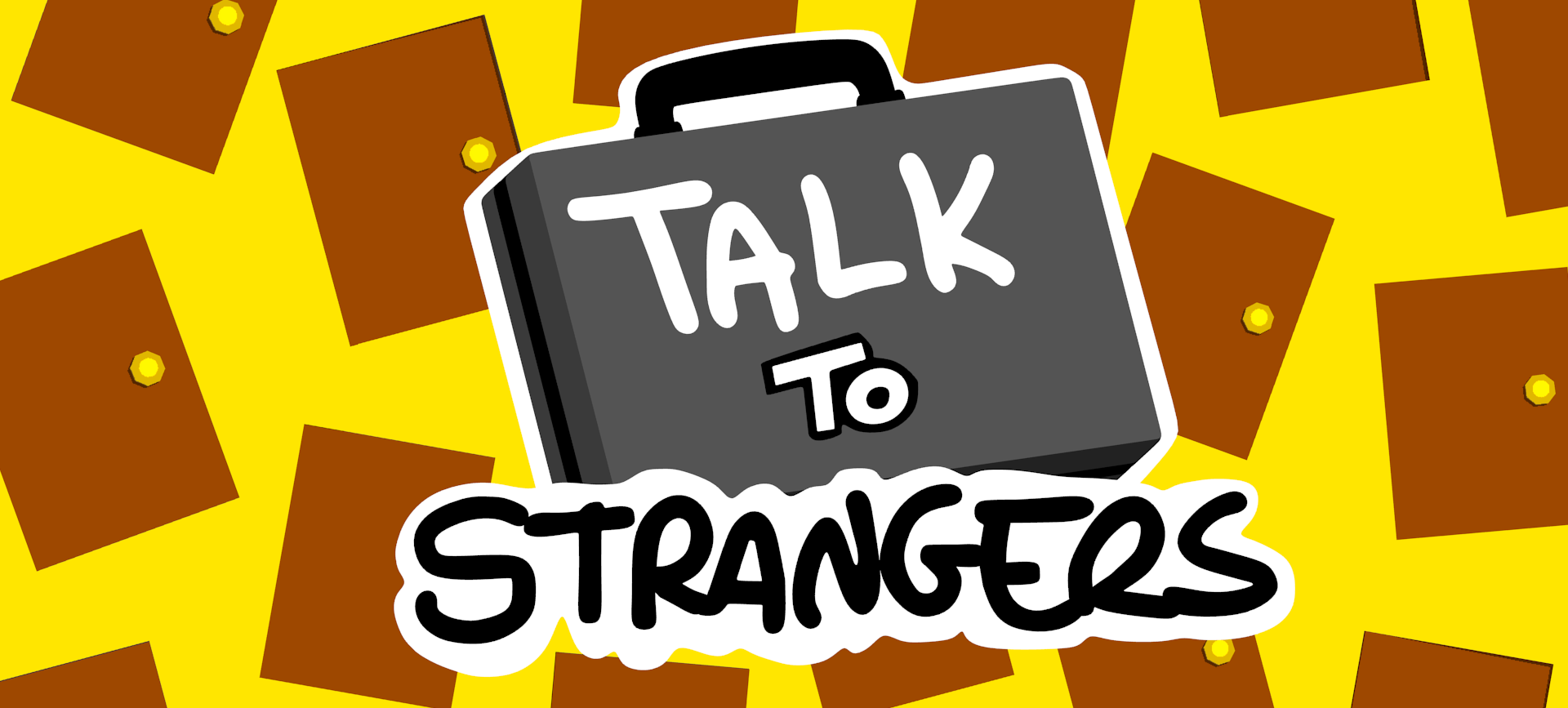 ---
Videos
Release trailer YouTube
---
Images
Download all screenshots & photos as .zip
---
Logo & Icon
Download logo/icon assets as .zip
---
Selected Articles
"It's cute and mildly subversive, if ultimately harmless. It evokes that feeling some games do, that there's some secret hidden away that you just need to try one more playthrough to get at."
- Sin Vega, Rock Paper Shotgun
"Talk to strangers has great storytelling. When you get to a new house you never know what you're going to see or experience."
- Emil Nordström, Indie Toaster
---
Monetization Permission
Post Mortem Pixels allows for the contents of Talk to Strangers to be published through video broadcasting services for any commercial or non-commercial purposes. Monetization of videos created containing assets from Talk to Strangers is legally & explicitly allowed by Post Mortem Pixels. This permission can be found in writing at https://www.indiedb.com/games/talk-to-strangers/presskit/all.
---
Additional Links
Steam
Steam store page store.steampowered.com/app/963280/Talk_to_Strangers.
Itch.io
Itch.io store page postmortempixels.itch.io/talk-to-strangers.
---
About Post Mortem Pixels
Boilerplate
Post Mortem Pixels is a Brazilian punk "label" where Dilly, Daniel and sometimes others, makes indie games.
More information
More information on Post Mortem Pixels, our logo & relevant media are available here.
---
---
presskit() by Rami Ismail (Vlambeer) - also thanks to these fine folks