This tutorial describes the process of converting additive and subtractive combined brushes into a static mesh, the process shows how to get the brushes into one additive mesh, which can then be used in the process described in tutorial 3.
1) Firstly find the brushes that you wish to convert, remember to select multiple brushes to hold Ctrl (this also works when making static meshes from multiple brushes).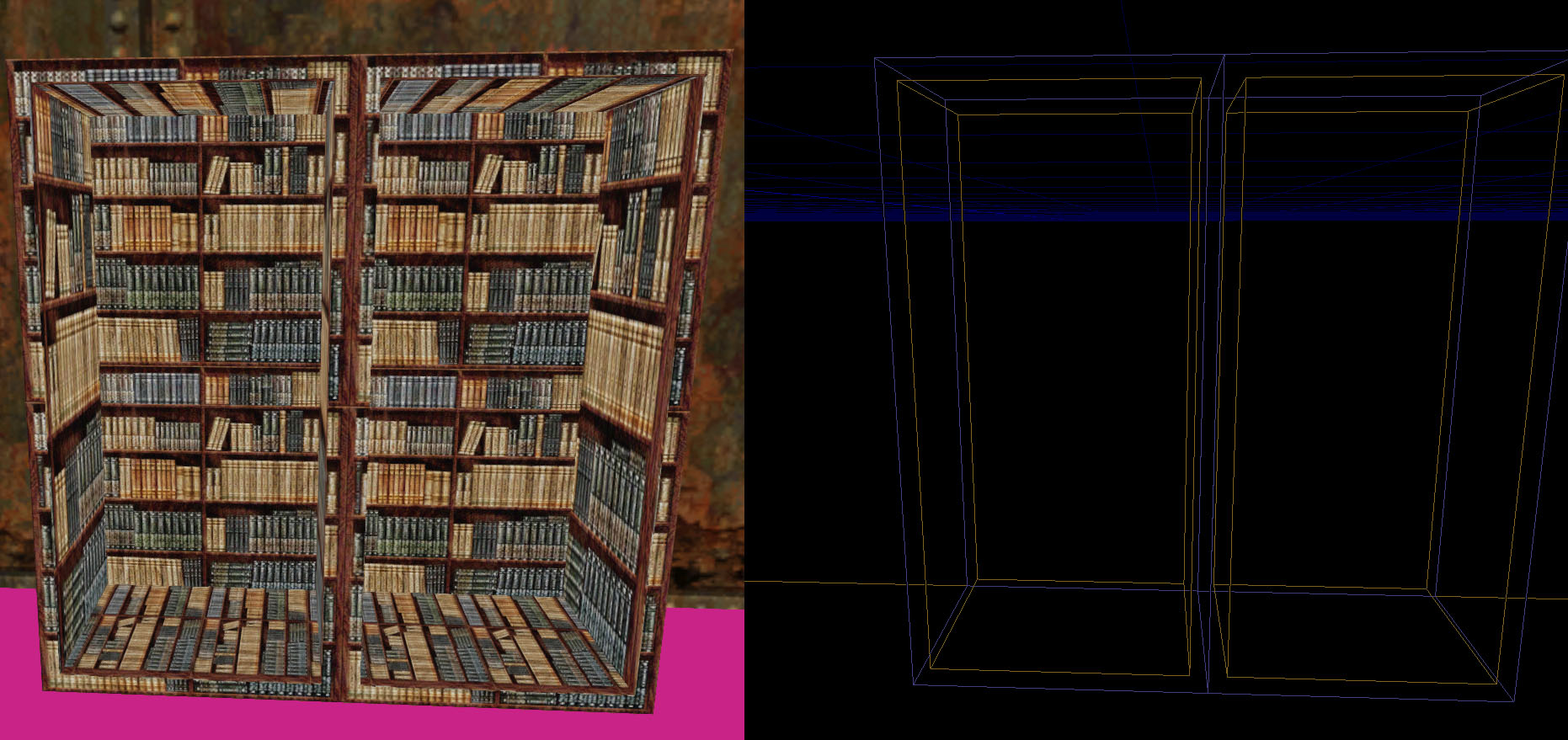 2) Create a red builder brush to surround the brush work, then select the brushes with ctrl as mentioned previously. Once you are ready, go to the Brush menu> CSG Intersect, the builder brush will then take on the shape of your brush work.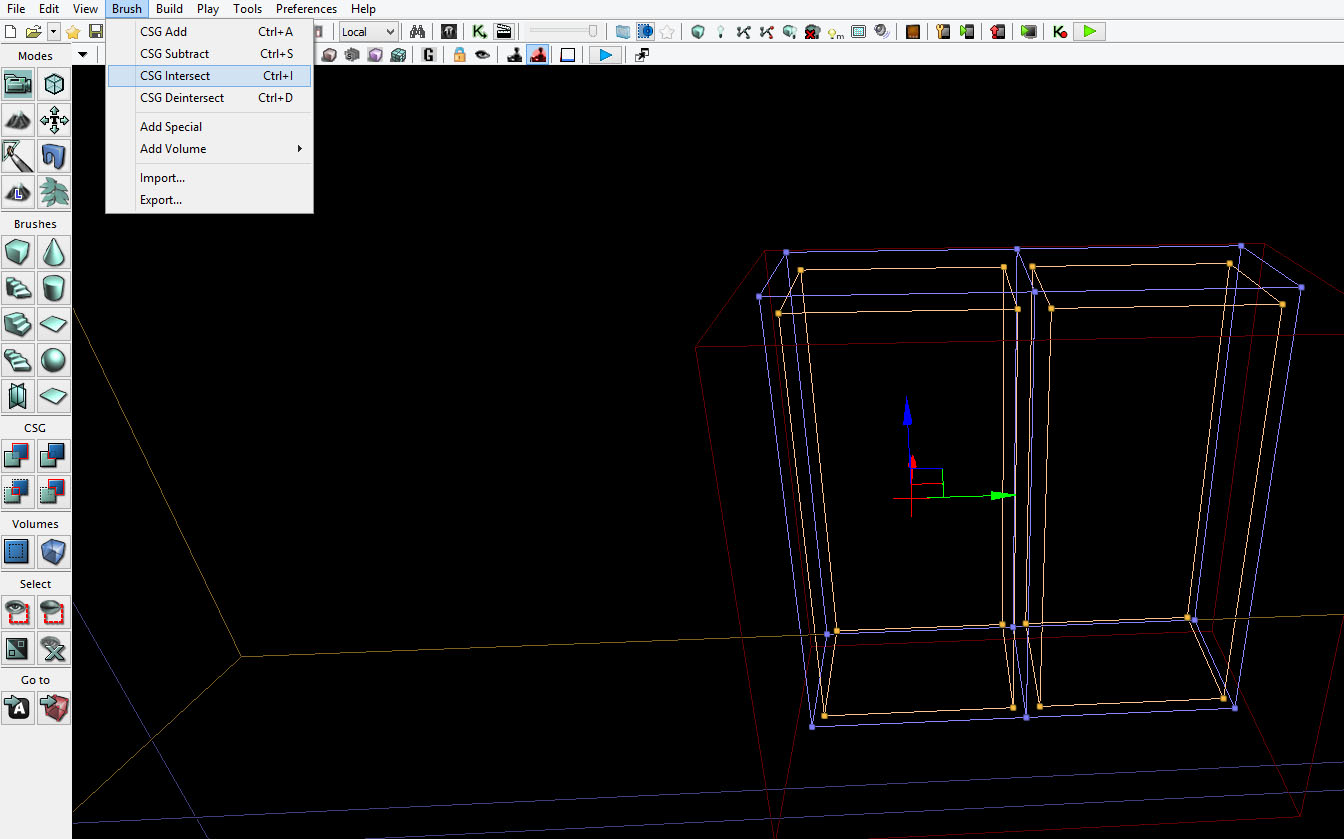 3) You will notice in the following example I didn't quite get the red builder brush surrounding the brush work to convert correctly, make sure you don't make the same mistake I did !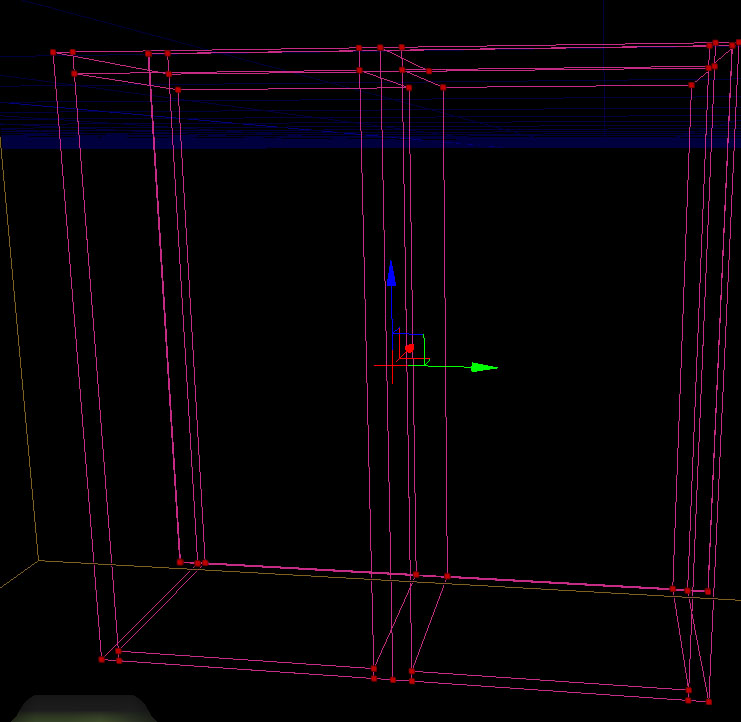 You can now move the builder brush somewhere else, and use the menu Brush> CSG Additive to create the brush for your static mesh.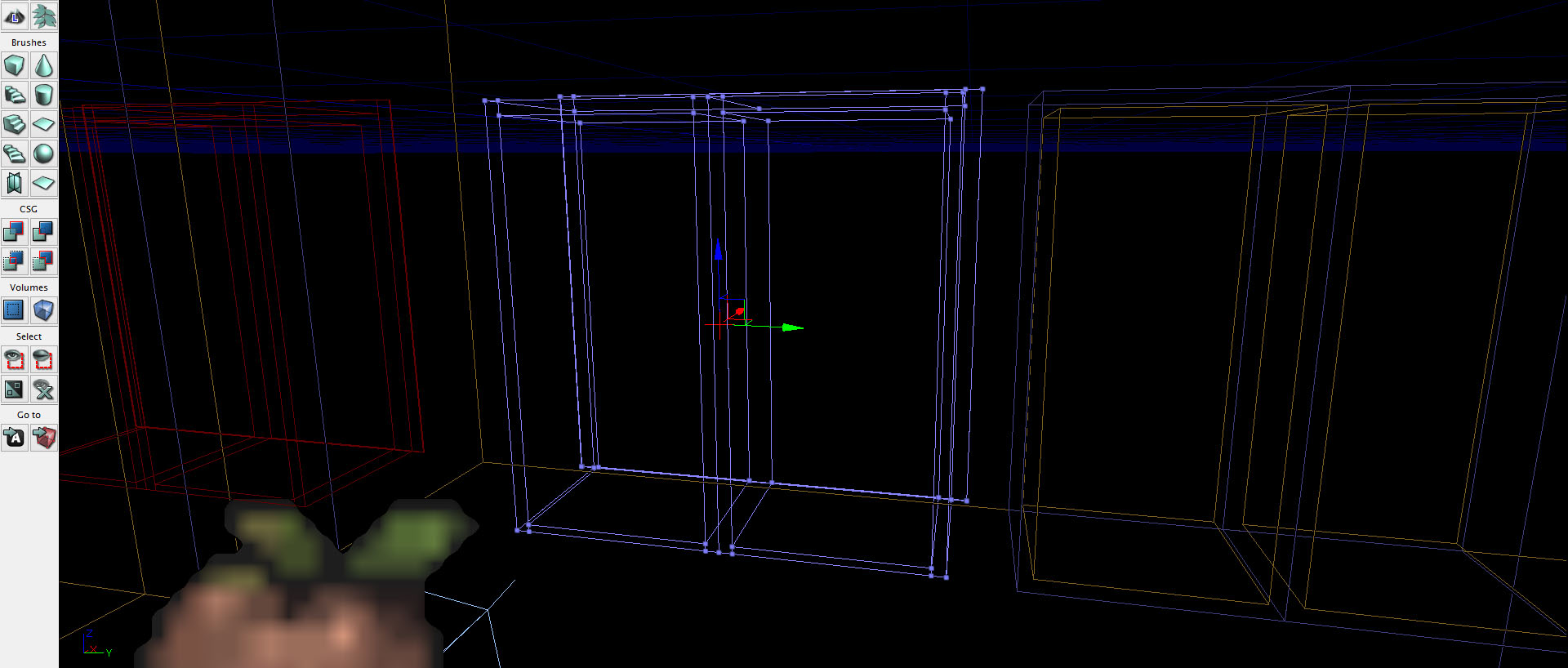 And that finishes our map conversion tutorial series, hopefully it gave you a leg up on thieveryUT to Thievery2 map converting.
Naturally of course you should really learn 3d modelling and take your maps to whole new levels, but this method can work well for getting everything plotted out for future updating.