This is a tutorial about adjusting the diver's view on a vehicle using the UDK editor. The process is explained and shown through images. step by step.
1. Open your UDK editor. Get your CONTENT BROWSER (by default, it should automatically open). Then click on SKELETAL MESHES under OBJECT TYPE.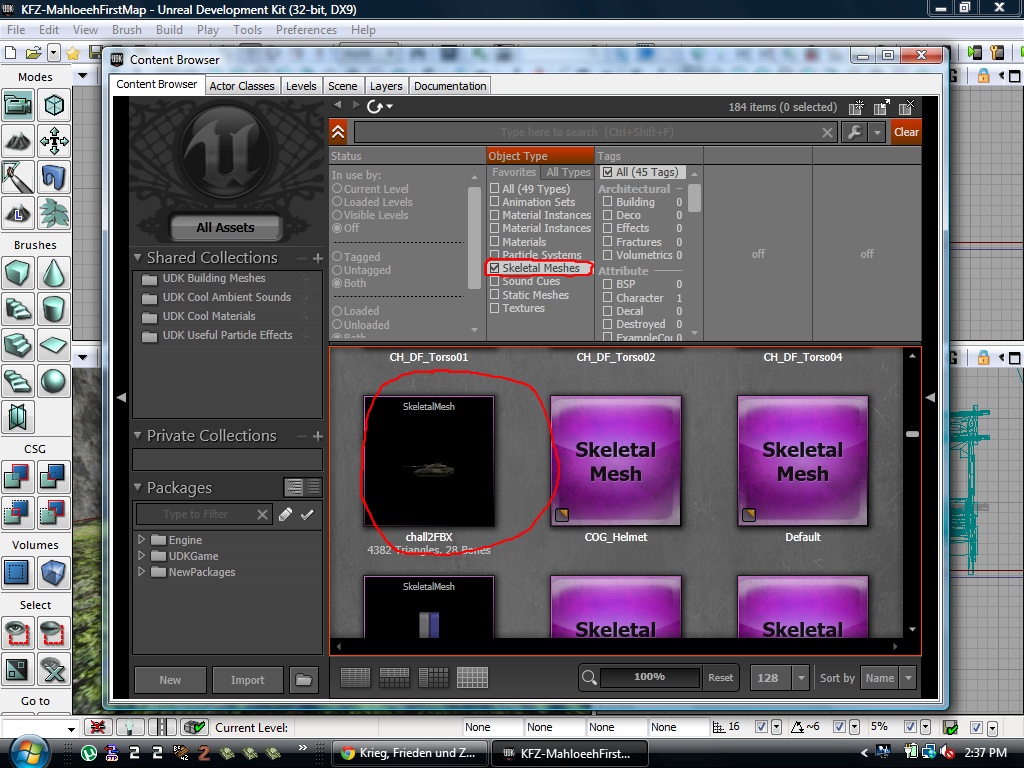 2. Scroll down to CHALL2FBX and click. RIGHT CLICK on it and scroll up to EDIT USING ANIM SET VIEWER. Click. Then you'll get the ANIMSET EDITOR dialog box.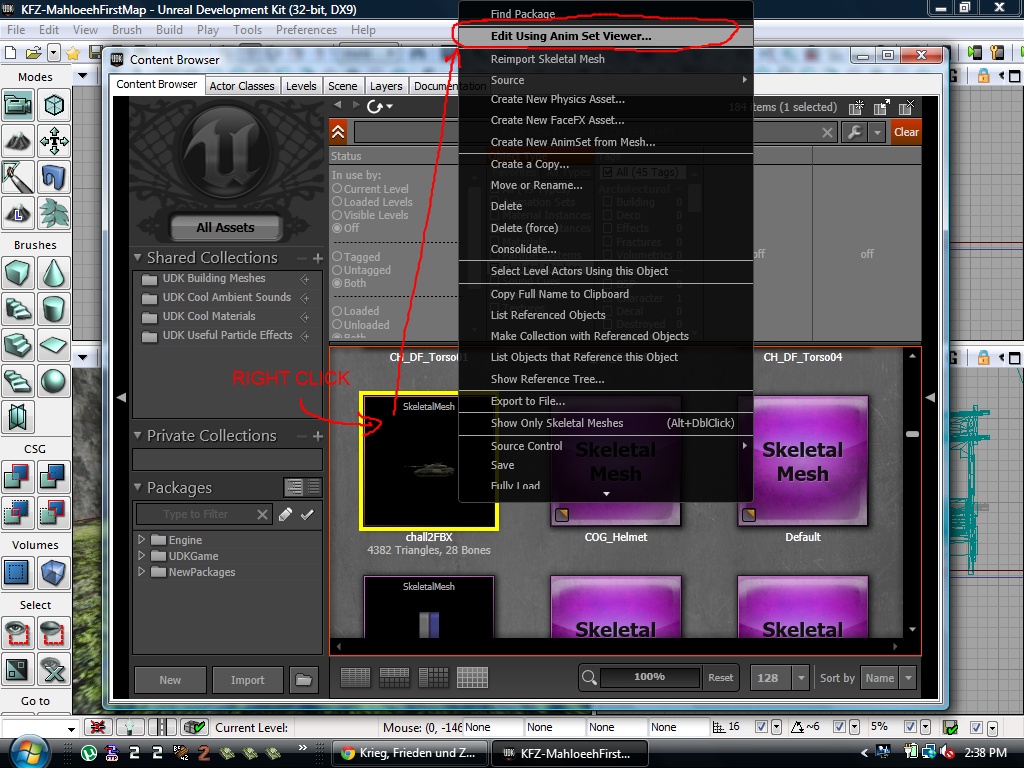 3. When you get the ANIMSET EDITOR, click on the small picture of an DOWN ARROW on top of a RED TRIANGLE (Socket Manager).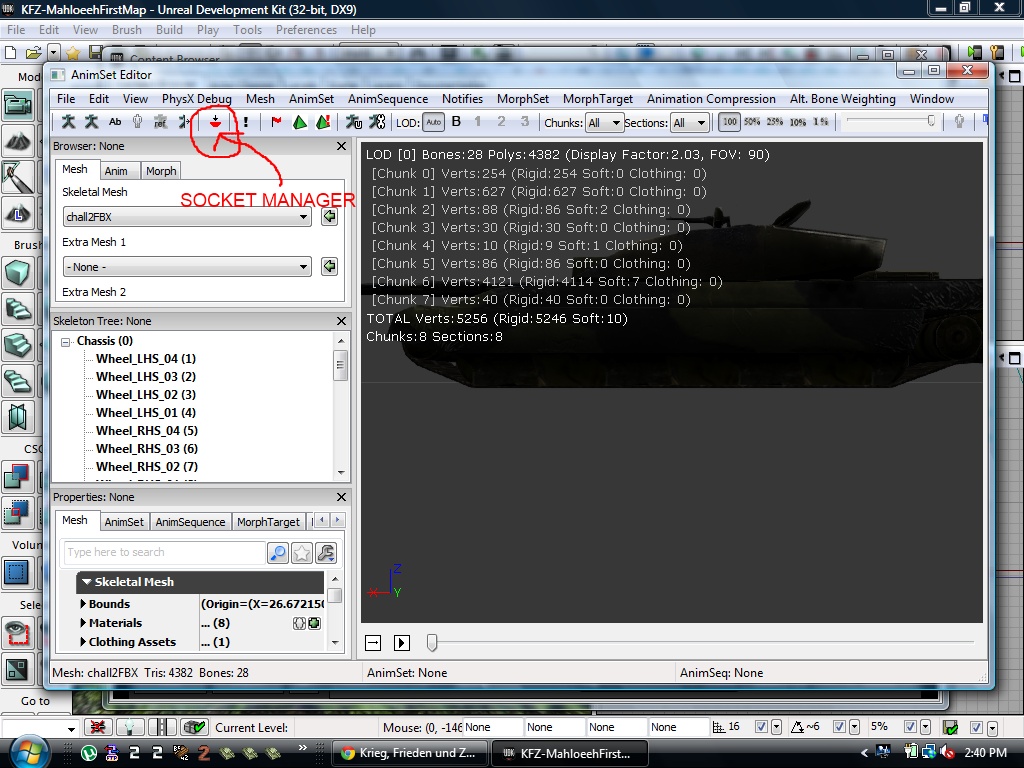 4. When you click on the SOCKET MANAGER, the SOCKET MANAGER dialog box will appear. Click on DRIVERVIEWSOCKET and you'll see a point with the THREE ARROWS appear in the ANIMSET EDITOR. Move the Socket Manager dialog box out of the way. Then ADJUST the DRIVER VIEW SOCKET by clicking on the arrows (BLUE to go upwards, YELLOW to go left, etc...) You'll see the ARROW TURN YELLOW when you click on it letting you know that you can move it.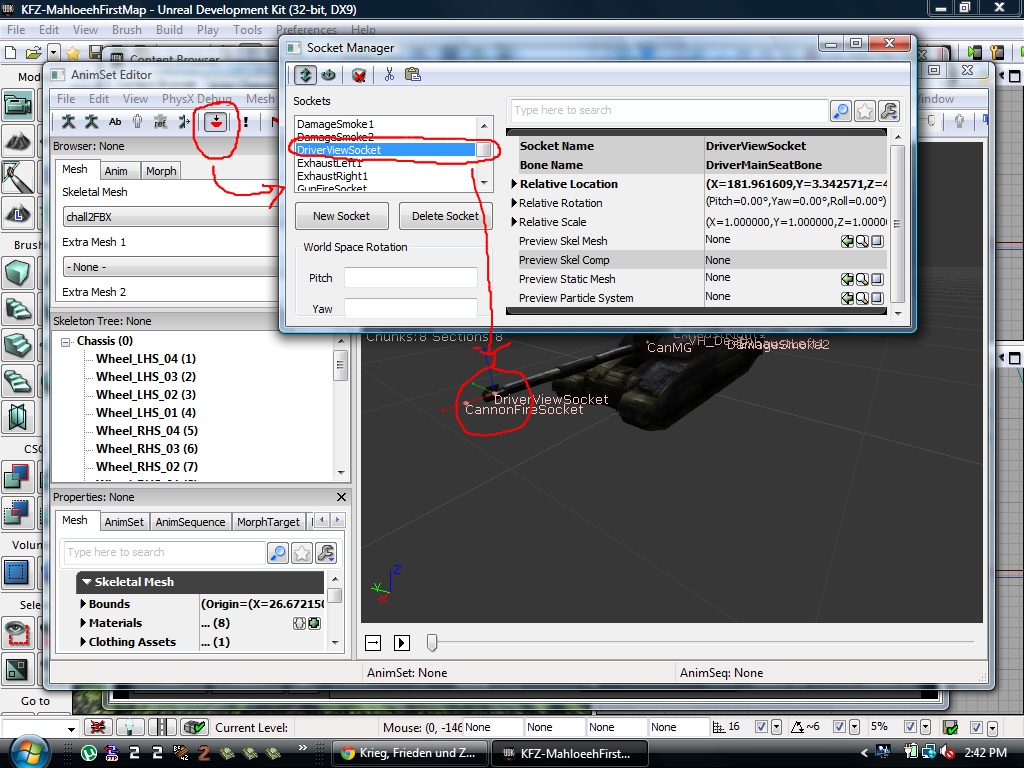 And that should adjust your FPS driver's view of your vehicle.