The episode three was planned to be some kind of a "Europe episode" . This is still the case but it has essentially become a snow/winter episode. It starts in a plane above the Alps and finally the player travels to Siberia in a train.
The plane level is not very large so it is meant to be played very slowly. See how it has become a stealth level.
Here is the start position: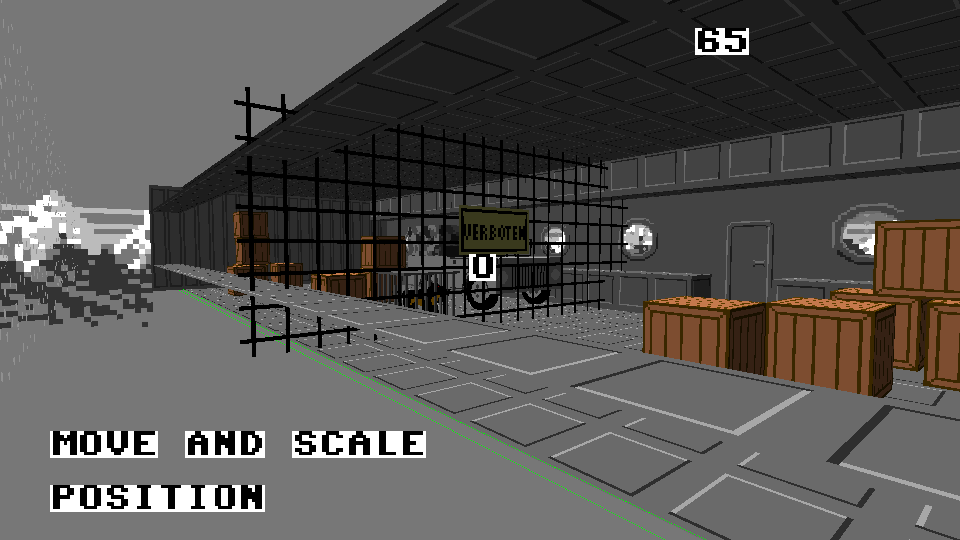 The most important part was the positioning of the boxes. The enemies have to hide behind them and the player should not see them at the beginning: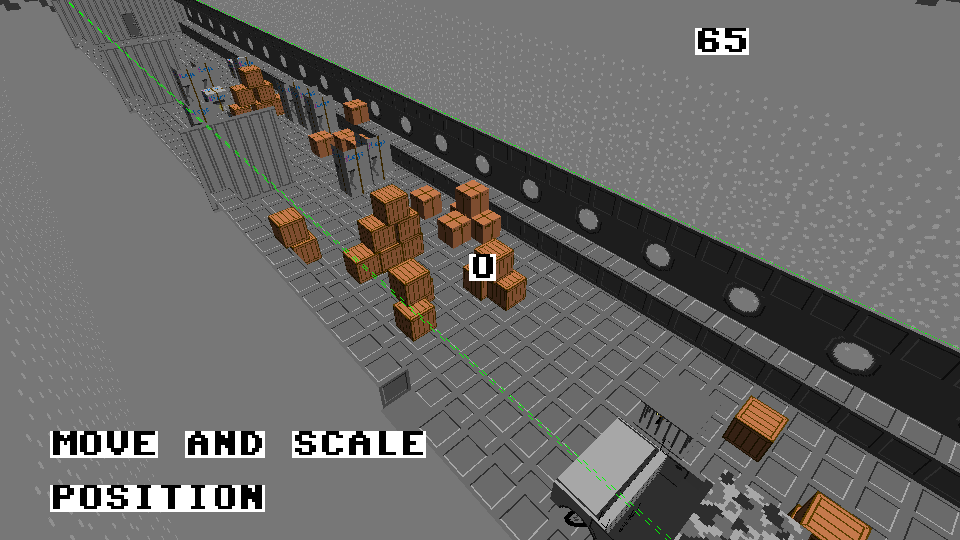 Step 3: I added the enemies...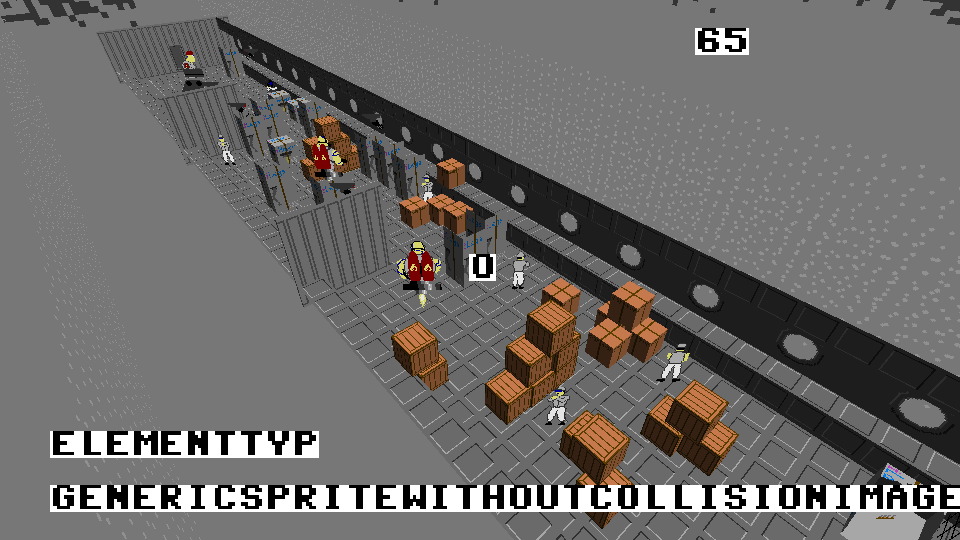 A very important feature for the winter-atmosphere is the snowstorm outside of the plane. In the picture above you can see that it is only a flat texture that has to be animated with the correct direction and speed: