Here's my workflow for upcoming horror video game DARQ. The game is set in a lucid dream and there are a lot of cool and sometimes abstract environments in it. It's modeled in blender.
This was supposed to be a creepy doctor's room. I wanted to go for fractured / destroyed kind of environment.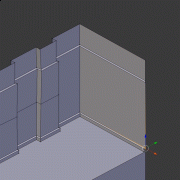 I made sure to remove all faces that are not visible from the camera's point of view.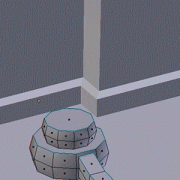 Next, came the chair.
And a lamp. In the end, it ended up looking like this:
You can check out the trailer & wishlist DARQ on Steam - it's coming mid 2019.