Help Volty!
Friendly collaboration combined with a love of simple video games, brings this simple strategy game called Help Volty. Game artists Ceciel van Helden, Marnix van den Berg and Pim Voets have been friends for a long time. In 2003, during a two month trip around New Zealand, the software company they worked for back in their home base in The Netherlands went bankrupt, so when they finally came home, they were without jobs. "That's when we took the big leap and started a software company called Tvndra," says Pim. "We have been working as a team ever since. Tvndra Games is kind of a new chapter for us, a refreshing step into a completely different world. Ceciel is a great programmer and abstract thinker, who helped tackle some of the biggest coding challenges, Marnix is the lead developer and a crucial creative force and I did the design, the music and SFX."
Side show
By the end of 2011, they started a project on the side. Completely for themselves, free and creative. An affinity with the tablet form factor was already there for them. They didn't have a clear vision about what it was going to be, but the crew had developed a certain taste for visual styles, all been gamers on PCs and consoles for years, so making a game for iPad felt like a very natural decision. "We spent weeks making a lot of raw concepts trying to come up with cool game mechanics and learning how to code and design a game," Pim explains. "One of the ideas was guiding and luring little creatures with your fingers, as seen from overhead. That seemed like a fun thing to do, so we started coming up with little stories and a context. What creature are you playing with? What is the goal? Eventually, we came up with Volty, the little ladybug and the Merchant who holds him captive in his box."
Hero
The Help Volty game started out of simply trying to hold a creature under each fingertip for as long as one could, while one by one these break free. Then a creature's escape was born from a sketch and that gave the game a hero. So having a hero, you need some enemies, so for days and days we developed enemies. But as we built more levels we wanted more puzzle elements, and that made the levels as important as the characters in the way they played a more important role over time. So the balance went from a pure challenge into a puzzle adventure which requires nimble fingers.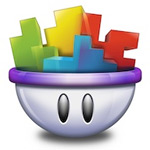 Help Volty was built in GameSalad. It is a tool that is beginner-friendly, yet has enough functionality and freedom to help expert developers get the results they aim for.
Testing revealed so much things in each level. A lot of things were not clear, too hard, too easy, it is so important and rewarding to have a 'virgin' play the game. We always asked each test player to think aloud, so we would know what their thought processes were like when trying to solve a level. People would try things we would never come up with, giving us new ideas or simply crashing the game.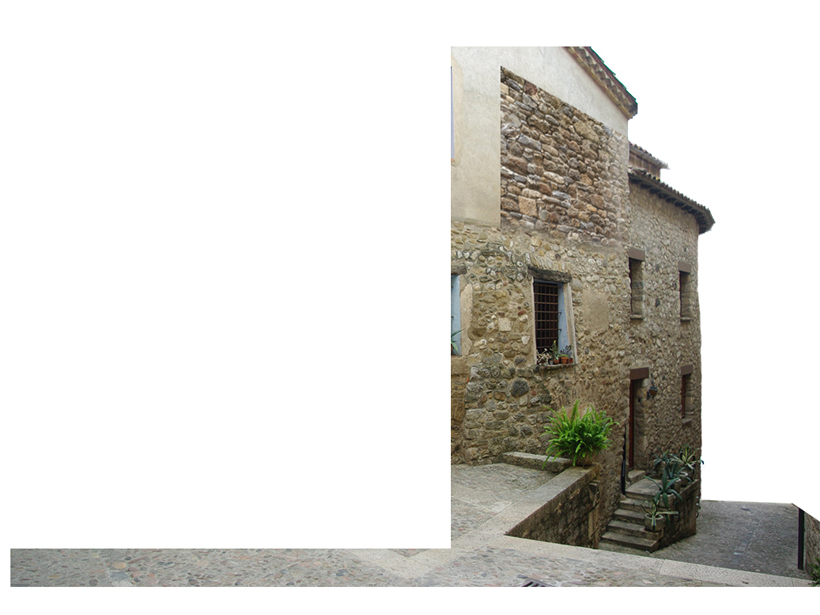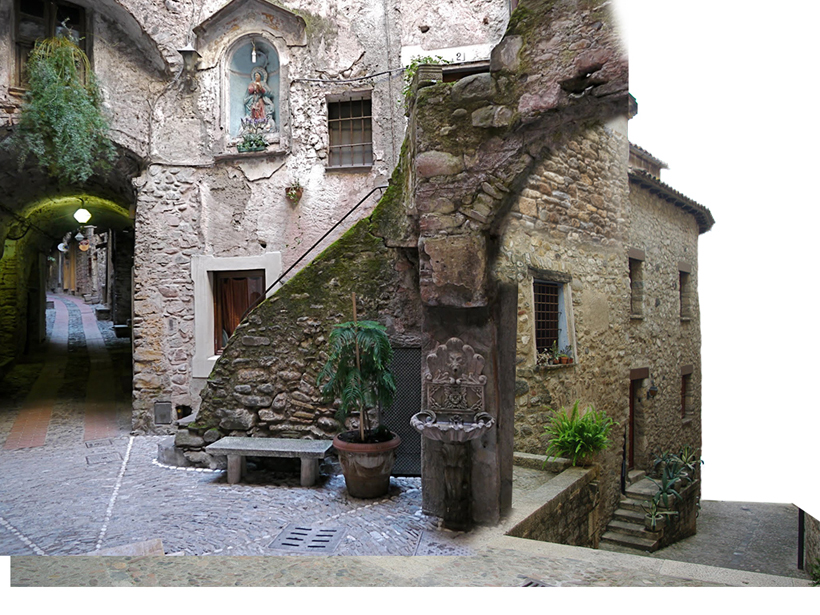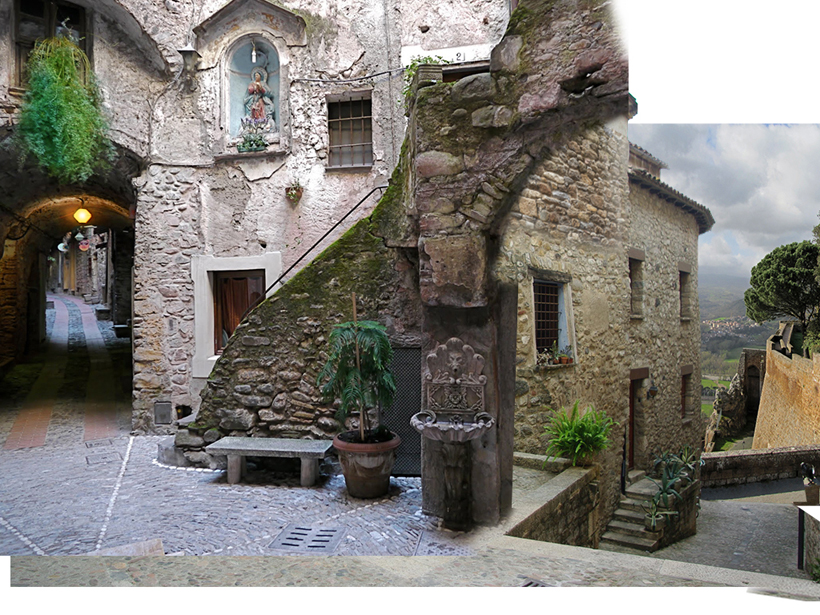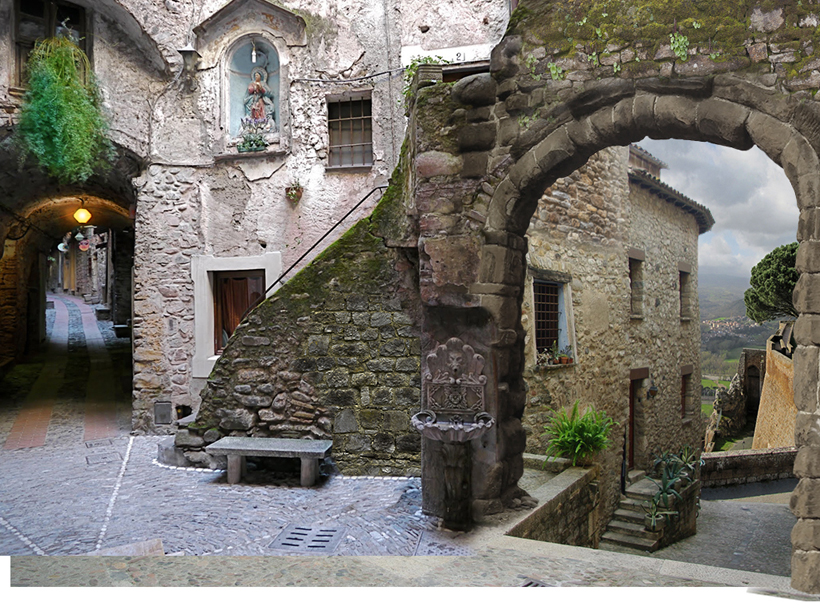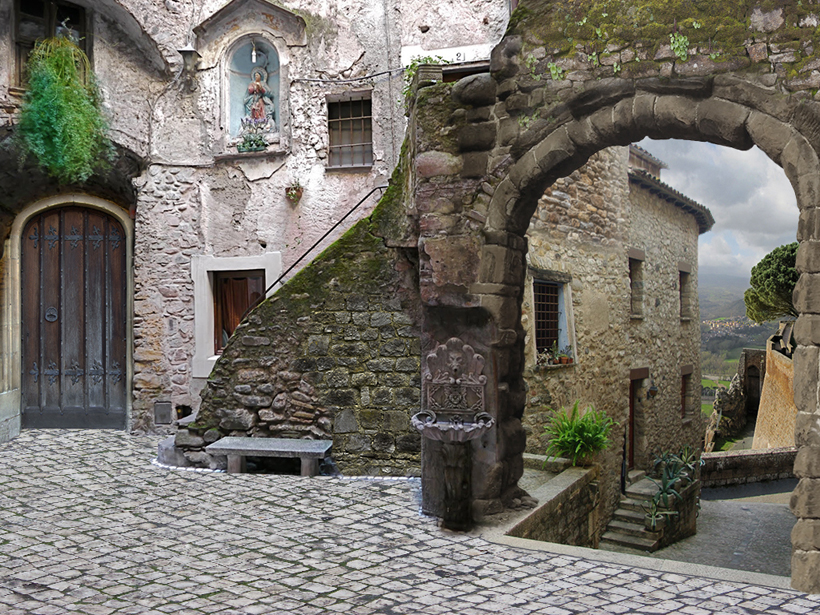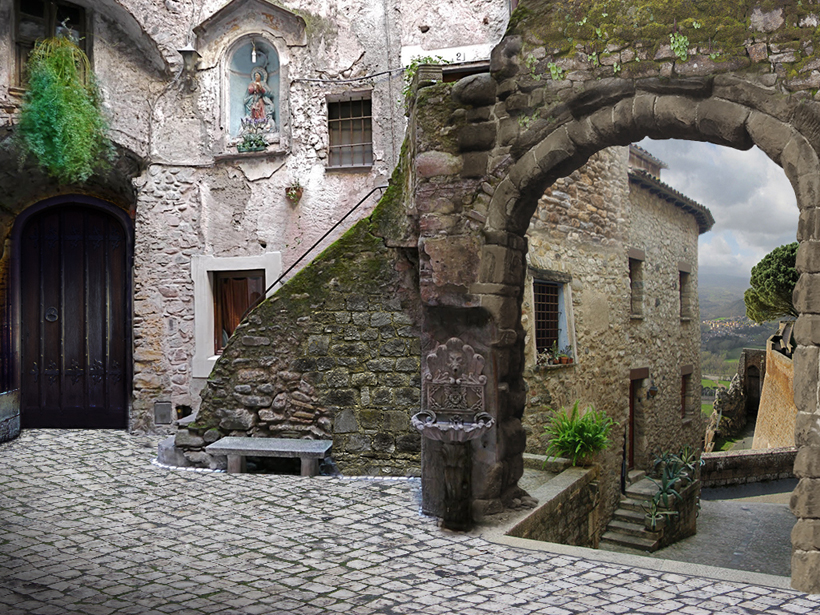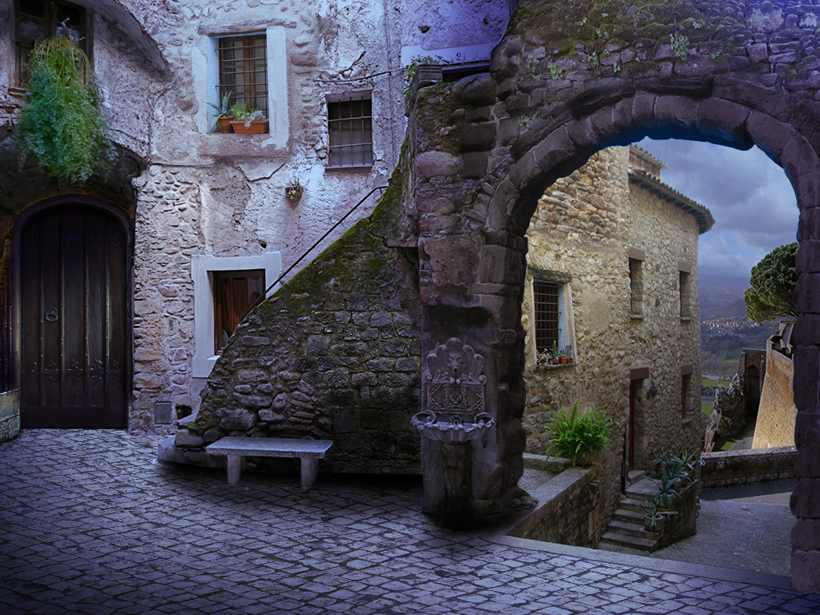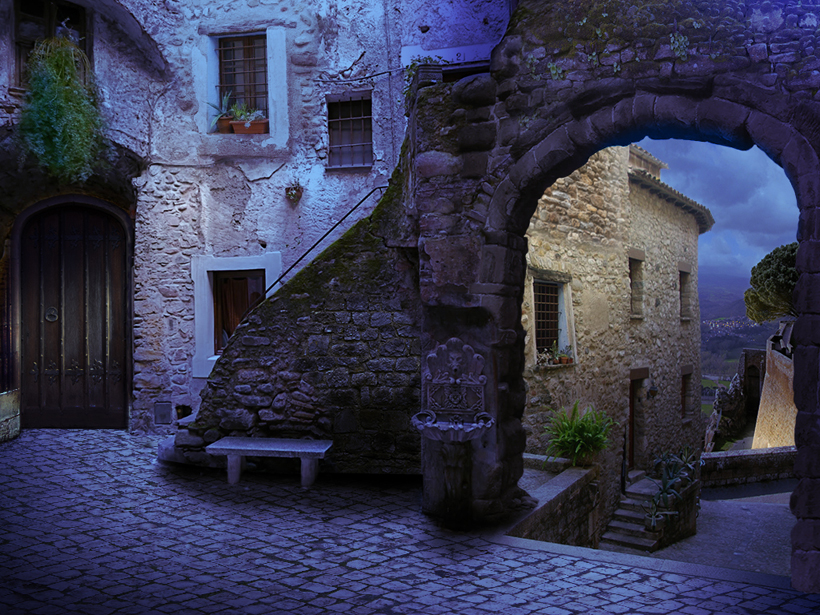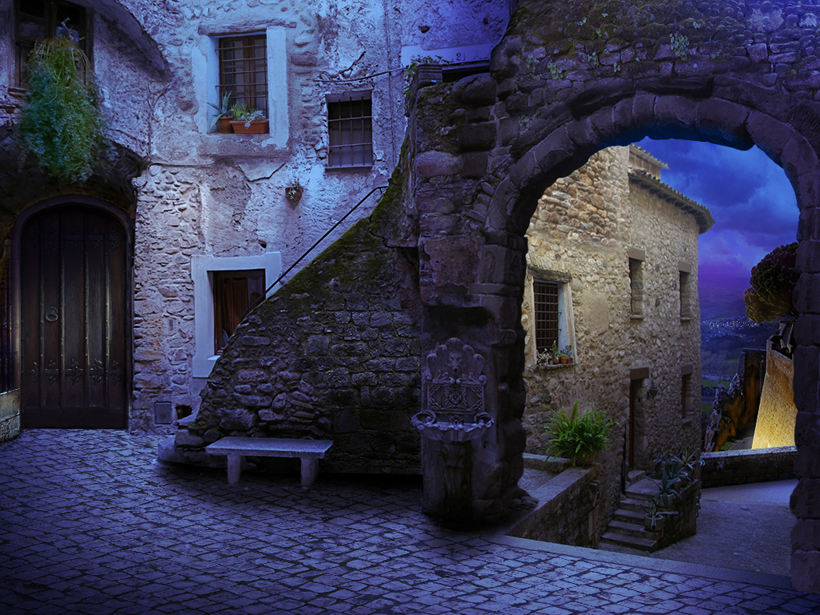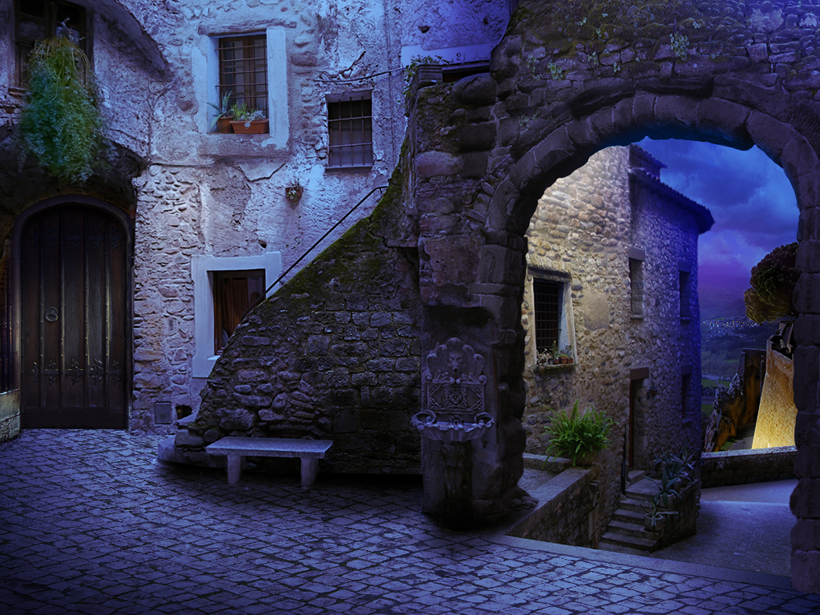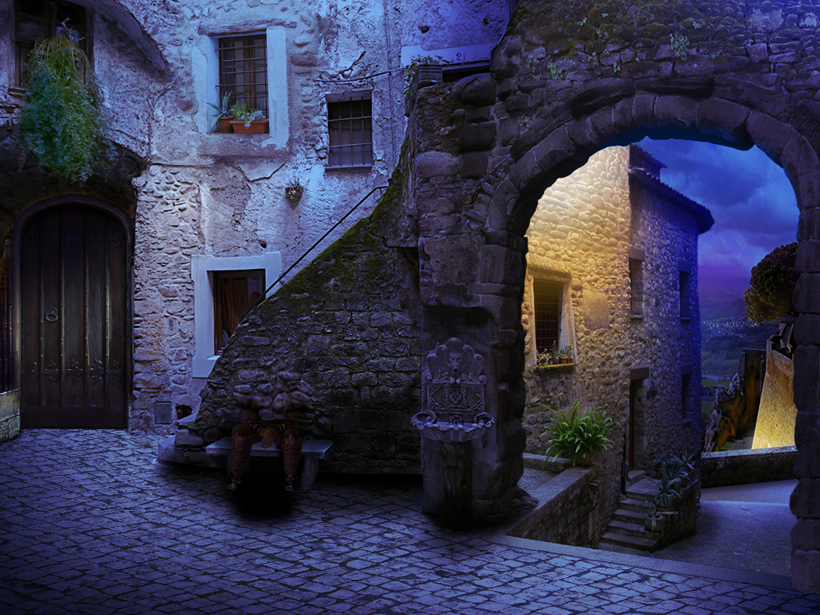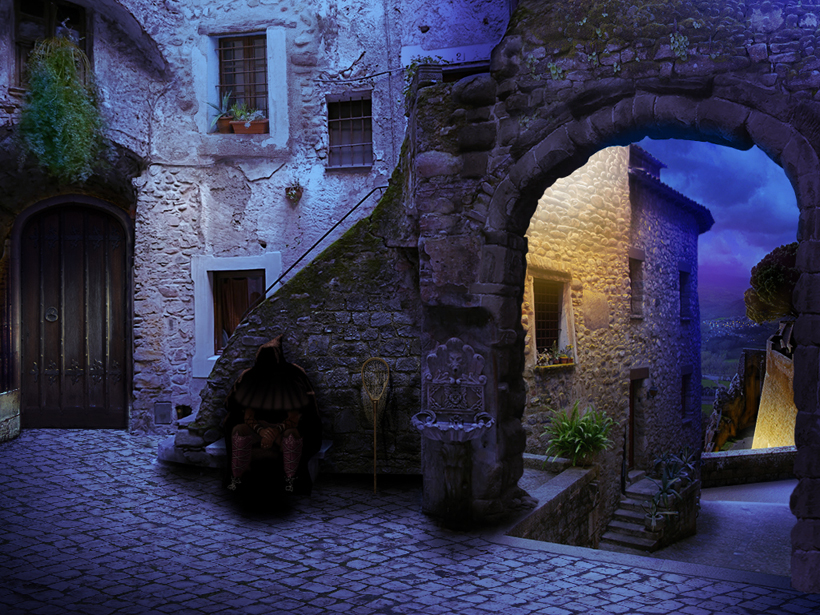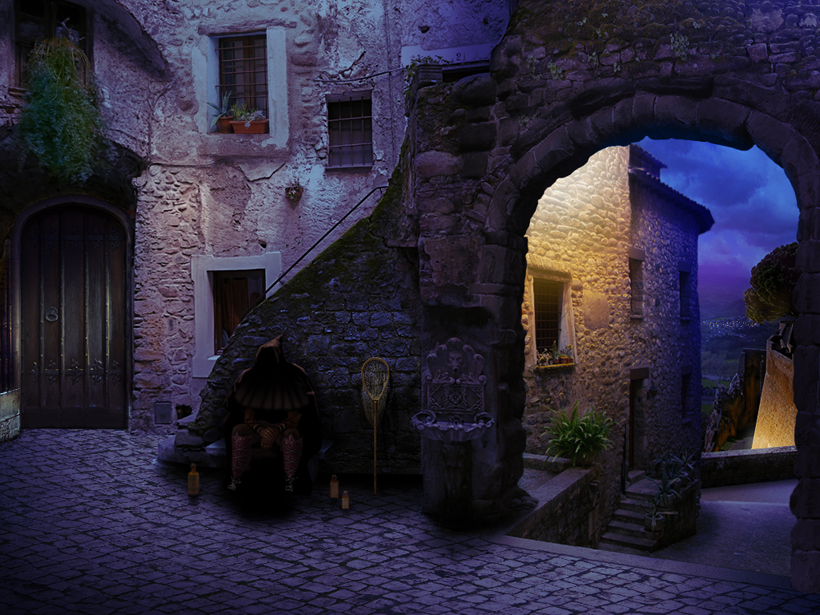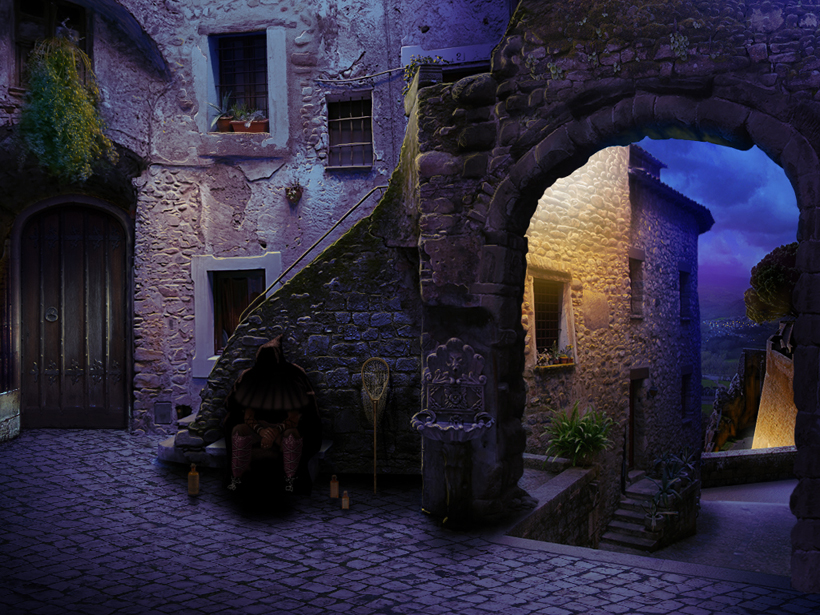 LEVELS
Basically, each level is made in three layers. The background, the moving elements, like machines and characters, and on top the shadow and light layer. Plus, you have the music and SFX, with a base track that loops and interactive sounds. The most challenging layer is the middle one, because that contains the memory-heavy elements. We wanted the game to work on any generation iPad, so the first generation iPad was the limiting factor. All elements were sketched first, then scanned or sketched again digitally in Photoshop. Those sketches were then colored and filled with textures and after that often some additional sketching on top. Animations were done in After Effects or by hand creating each frame in Photoshop.
Level Five, the one with the four flute machines in each corner, proved to be quite challenging. You have the four machines starting and stopping by an action from the player, running png image sequences, plus they each have a separate music track. When activated, these tracks have to blend perfectly with each other, with the base music loop in the background. The memory of an iPad does not always flush properly, even when it gets a clear command to do so, so in the first rough built, there were a lot of elements starting too late, randomly each session. "The only way to get everything ready and running on time, was to stay within a very strict safe margin," explains Voets. This meant cutting the length of the music, cutting the frame-rate and size of the image sequences and compressing images and sounds. There was a lot of tweaking and testing to have it looking and sounding as good as it does. When pushed too hard, things would go out of sync or simply crash and the illusion would be destroyed. In the final version the iPad is really pushed to its absolute limits."
Rigging challenges
The biggest challenge was always performance. The circus level has a cannon as one of the main features. At first, Pim spent days creating an extremely detailed cannon, which would come out of a hatch in the floor, and then fold out, ready to shoot, all the while making clicking and buzzing sounds. The whole thing was animated in After Effects and then exported as png sequences. On the iPad every image is handled as a square image of 8, 16, 32, all the way up to 1024px. "If you have frames that are 50px wide and 720px long, which Pim had for a cannon shot, they burden the memory as a very memory-heavy sequence of 1028px by 1028px," explains Pim. "This, together with the other moving elements, caused horrible stuttering, rendering the game unplayable. I had to redo the whole thing, cancelling a lot of elements, ah well, one of those learning experiences."







Colors
Pim Voets tried to give the player a feeling of warmth, but a warmth that constantly edges into an uneasy darkness. This warmth is pretty, but it could always be something dangerous as well. Wood is the main texture material for the boxes, and this lends itself to warmth. There are so many varieties that differentiating between level designs was more a matter of choosing a different kind of wood as a starting point. The merchant's smaller creations are mainly made from metal. The contrast between natural wood and man-made shiny metal objects makes the important elements stand out from the background enough without any tricks like glows or spotlights.
Design
Tvndra Games' Help Volty is a labor of love, and the developers had a lot of fun getting lost in the details. This is what drove the design, to get it as richly detailed as possible. It is a fantasy tale, and they wanted it to look authentic and hand drawn like antique book illustrations. The embedding of textures and photographic elements helped to give the visuals more detail and depth. "The level with the Moustache Machine, for instance, had a photo from my camping stove as a starting point," explains Pim. "It has a beautiful fuel tank that made sense as a part of the machine. In the level with the Train, I used a detail of a video clip of a miniature steam engine for the engine movements. The environments are a mix of matte painting and drawing and coloring by hand."

Creanemy
Pim Voets: I would like to announce our contest called Creanemy. We are calling all CGSociety members to design a new enemy for Volty, it can be anything as long as it fits more or less within the style of Help Volty. Contestants can submit their design to creanemy@helpvolty.com before February 30th 2013. The ten finalists will win an extremely rare custom Volty coin. The winning enemy will appear in the game in a completely new level, which will be added to Help Volty with the next update. The winning designer, who will be officially credited on helpvolty.com, will also receive an iPad Mini, fitted with a custom designed protective skin, and of course a copy of Help Volty. So, if you have some cool ideas, and want to see them come alive on your new iPad, now is a good time to unleash them.
Help Volty!