Prepare a picture like this, print it and always look at it when you draw CGs or make composition. And you'll never be wrong with your characters' height.

Like here. You can see that two girls are of about the same height. You should remember this when you position your sprites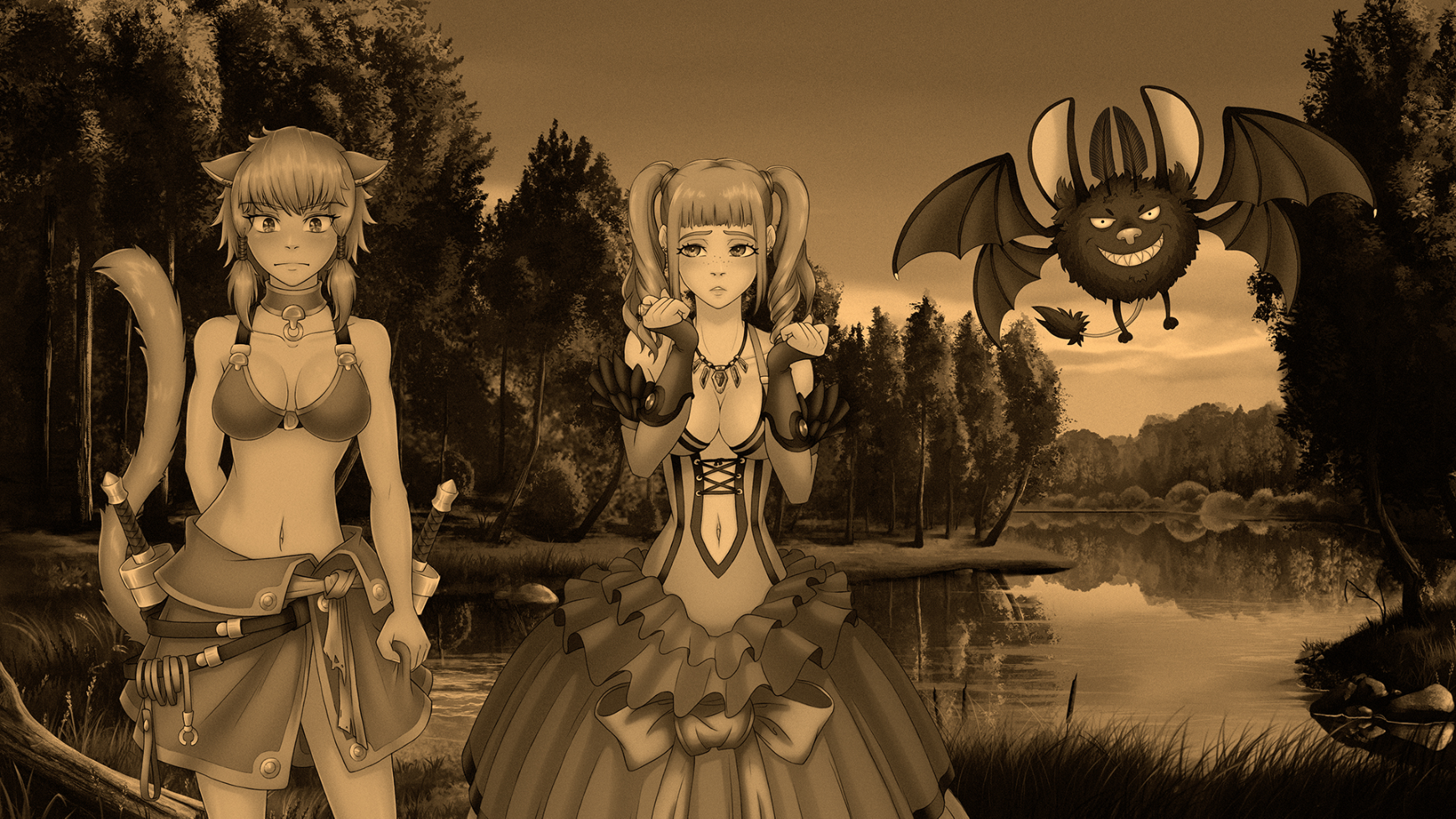 This is a draft of the same girls. It's wrong as one of them is much shorter. We'll have to remake it.