This is a continuation from earlier tutorial, do check them out! :)
So, for texturing this cannon, I've imagined the barrel would be made out of a wood-like material. That's we make use of a tree trunk! (Note, make sure the photo/texture is okay to use.)
Rotate it to fit the barrel.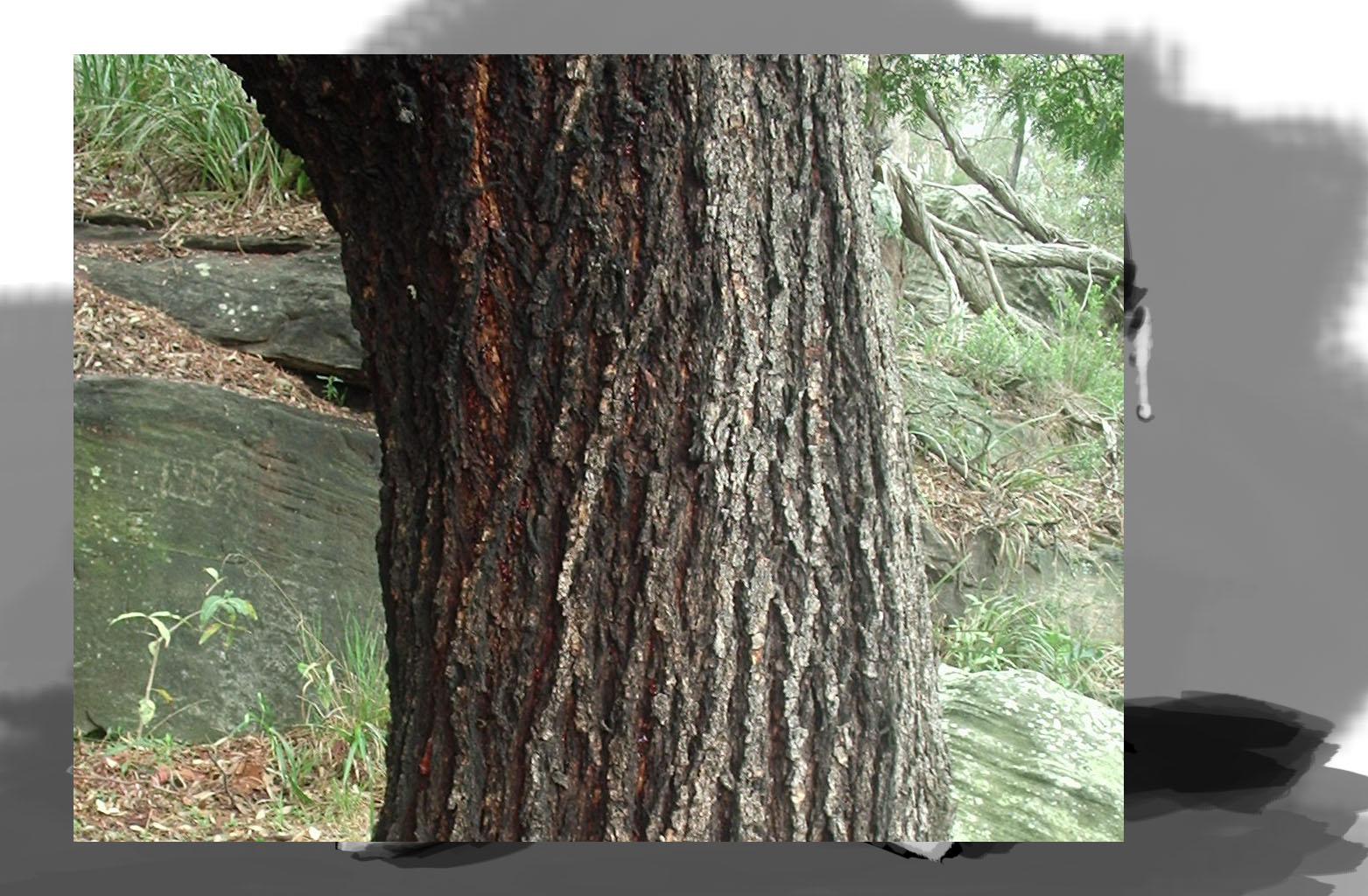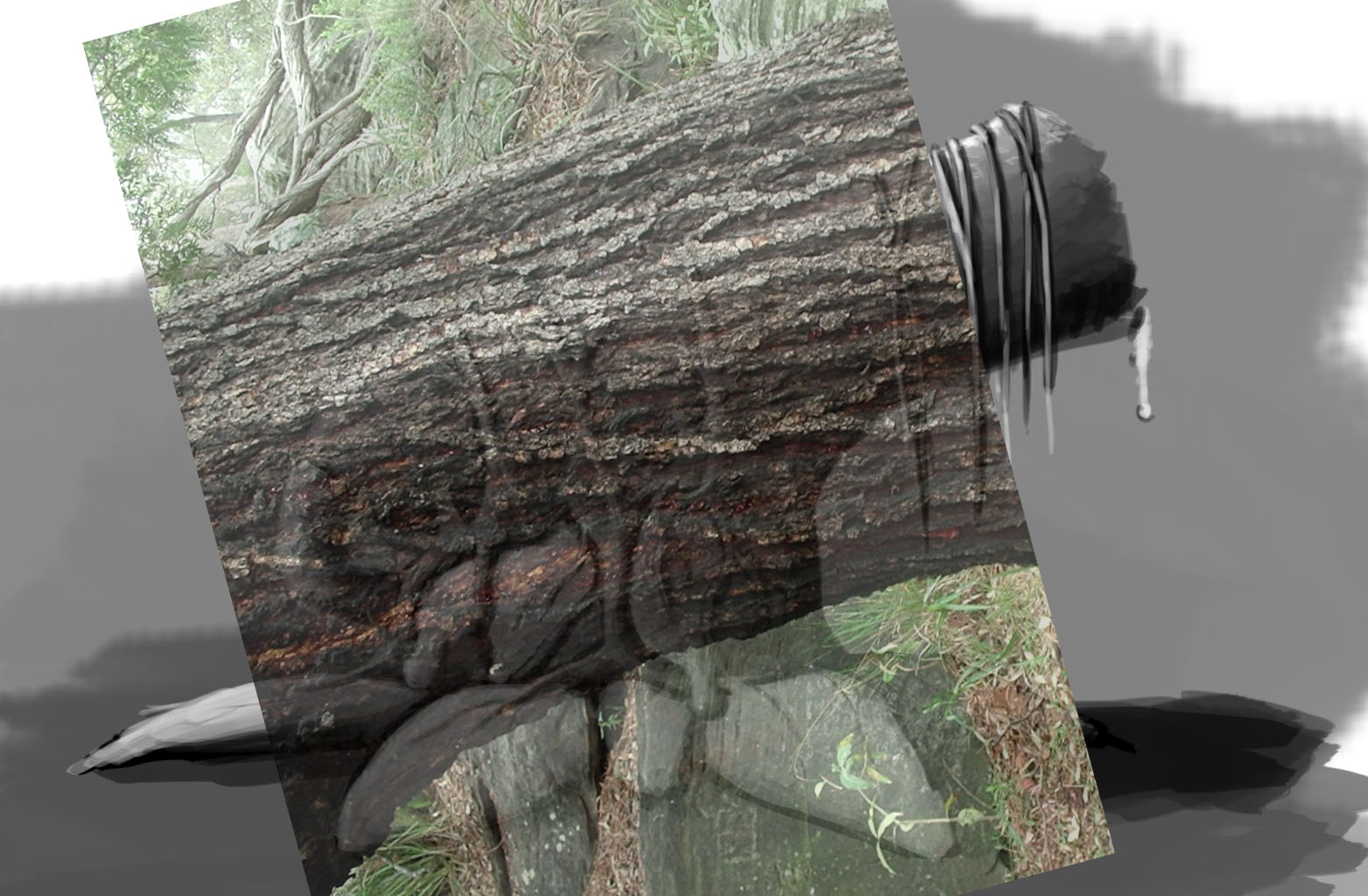 Select the layer with the texture. Hit 'add mask' at the bottom of the Layer-field. Select the mask that appeared next to your masked layer. Now we want to use airbrush with black.
Spray black where you want to hide pieces of the texture. Here you can see me removing everything that's not the tree-trunk.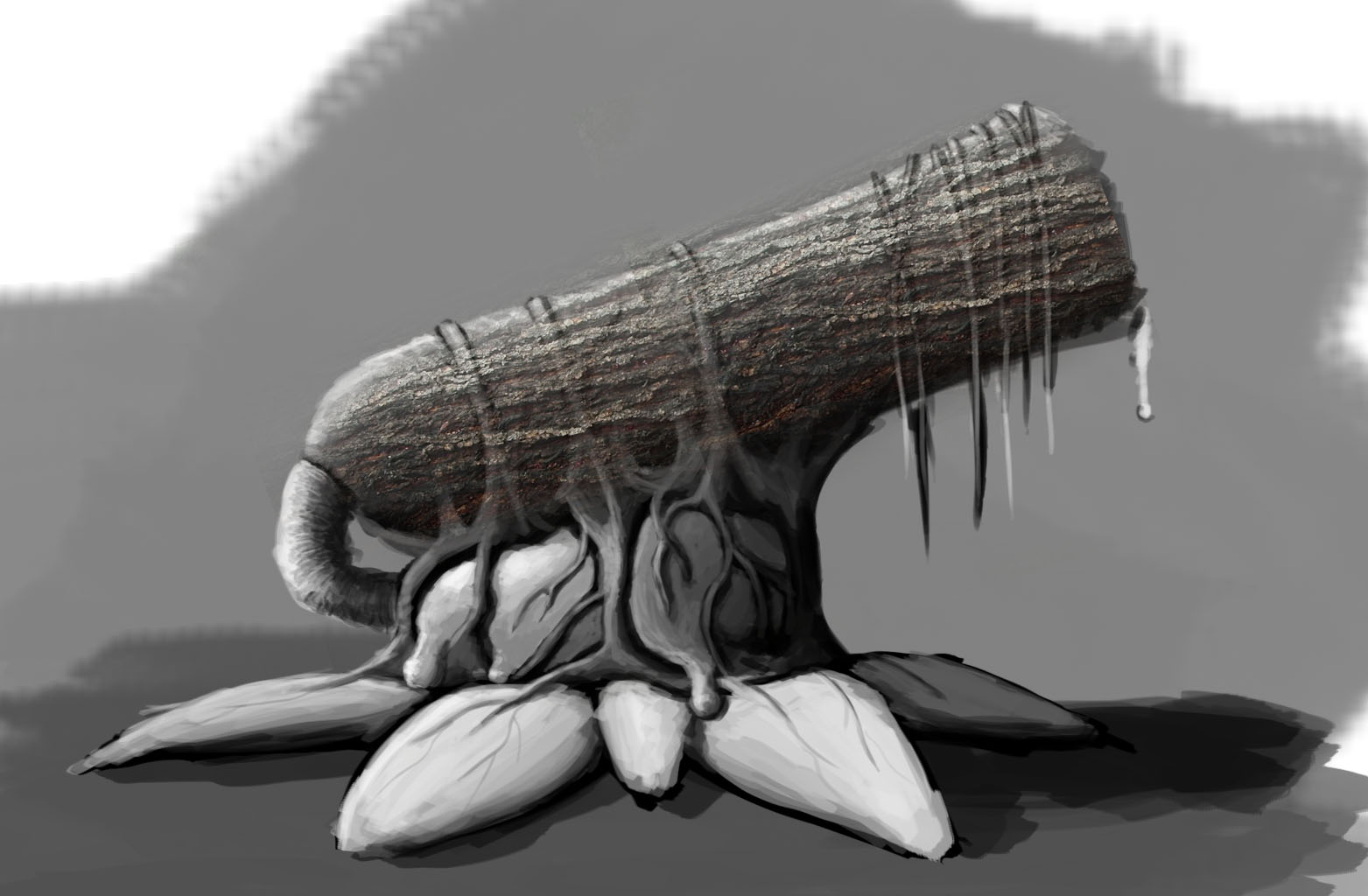 Mask and airbrush the vines, so they don't show the woody texture, bringing the vines forward.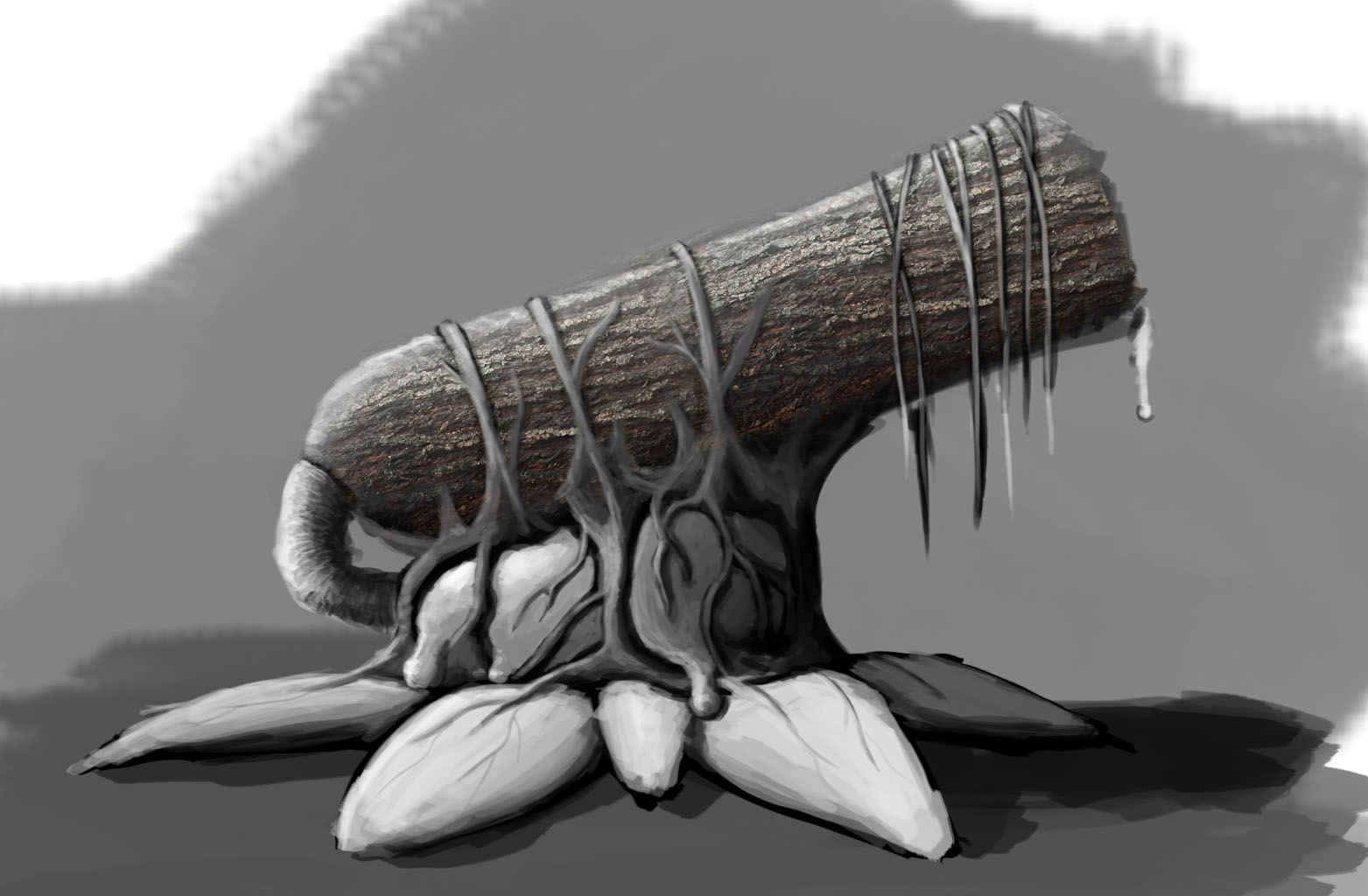 Now I merged the layers and masked everything I don't want away. Now we decrease the opacity a bit, we want to bring forth the vines. So hit the mask again and brush away the texture from the vines.
I like to add a black & white filter, once again to make sure the values are alright.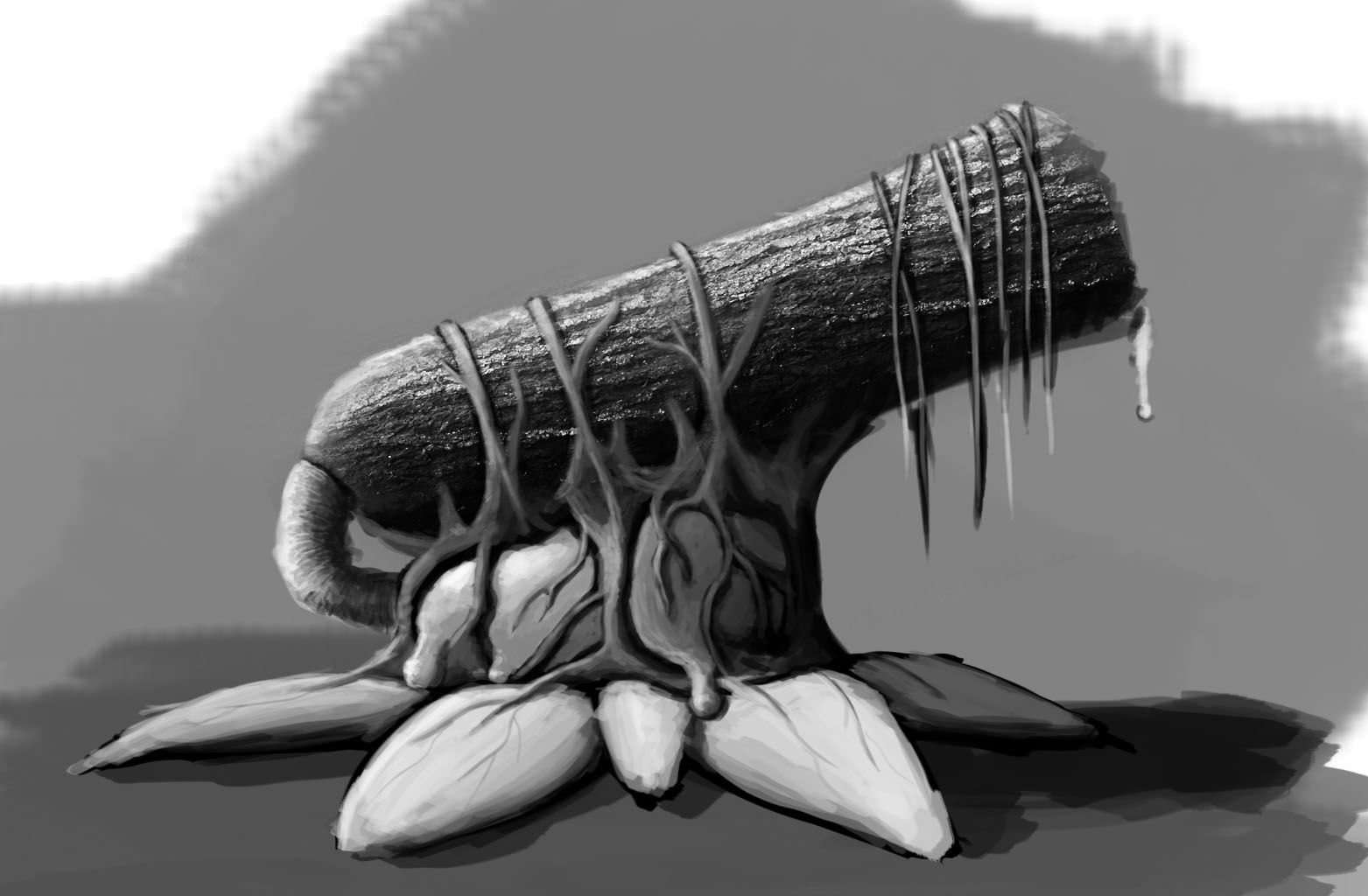 Once it's done, crank up the opacity to 100%. Now, I like to use Overlay or Hard/Soft Light as layer settings. Here I used Hard Light.
Now it's time for the sap. We want something sticky, thick and deep. Almost delicious! Now we want to look at things that are usually runny yet thick and sticky. Stuff like, Honey, tree sap, syrup.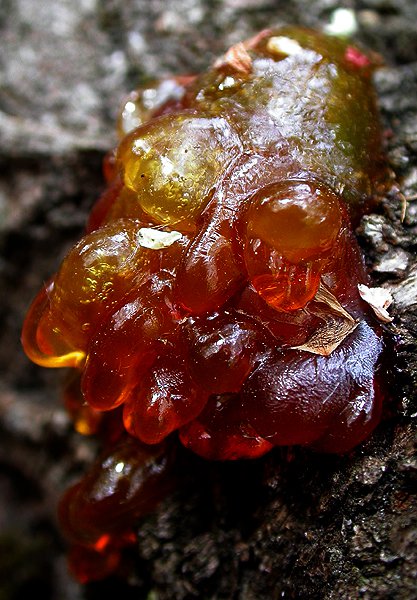 Delicious sap!

I'm using photos of tree sap for this one.
Here I isolated the droplet of sap with mask/airbrush as before. One was not enough so duplicated it and flipped it horizontally.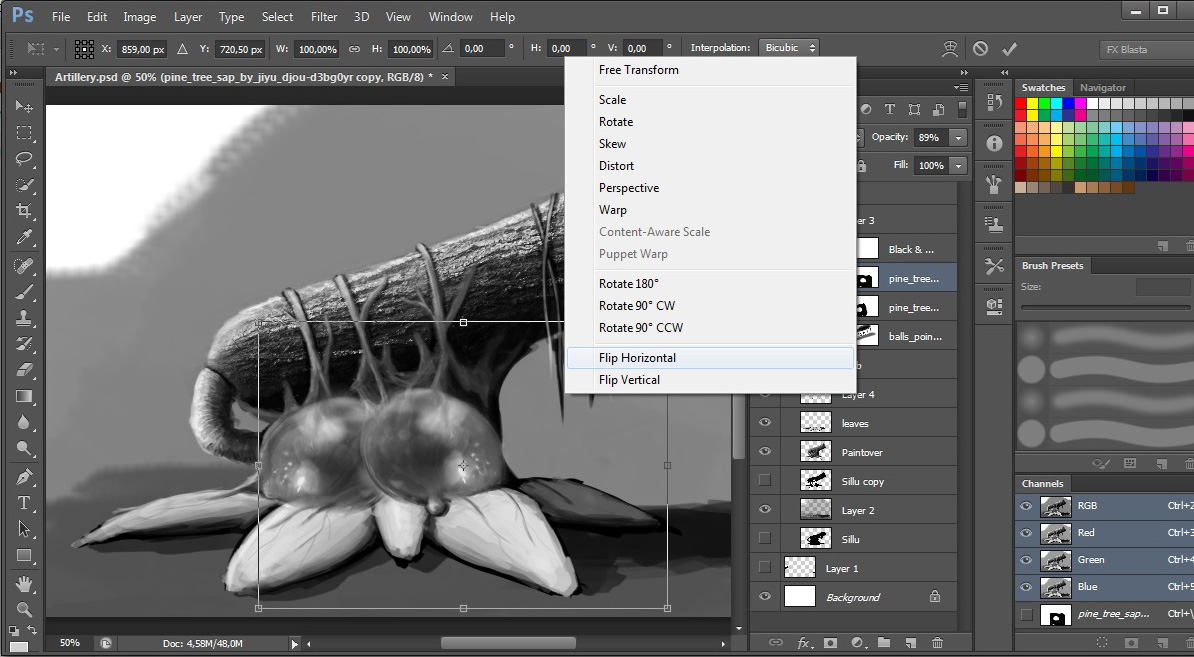 Now I used Overlay, it made the texture of the sap very subtle, so I added one more sap-photo to use as texture to exagerrate the sap -iness(?) of the sac.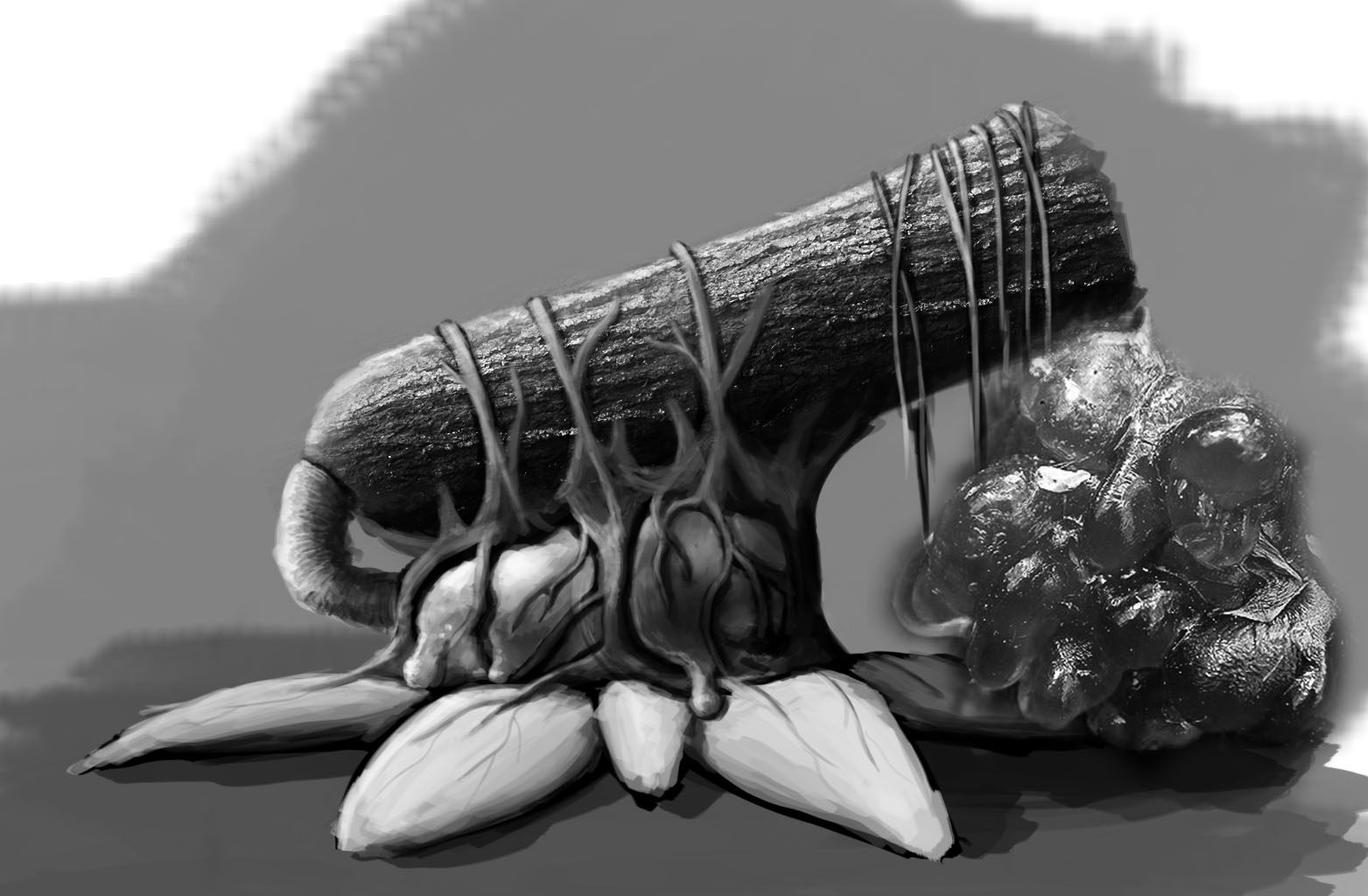 So fit it into the sac by free transforming it. Mask it and flip it. I used Soft Light here to make the texture more subtle.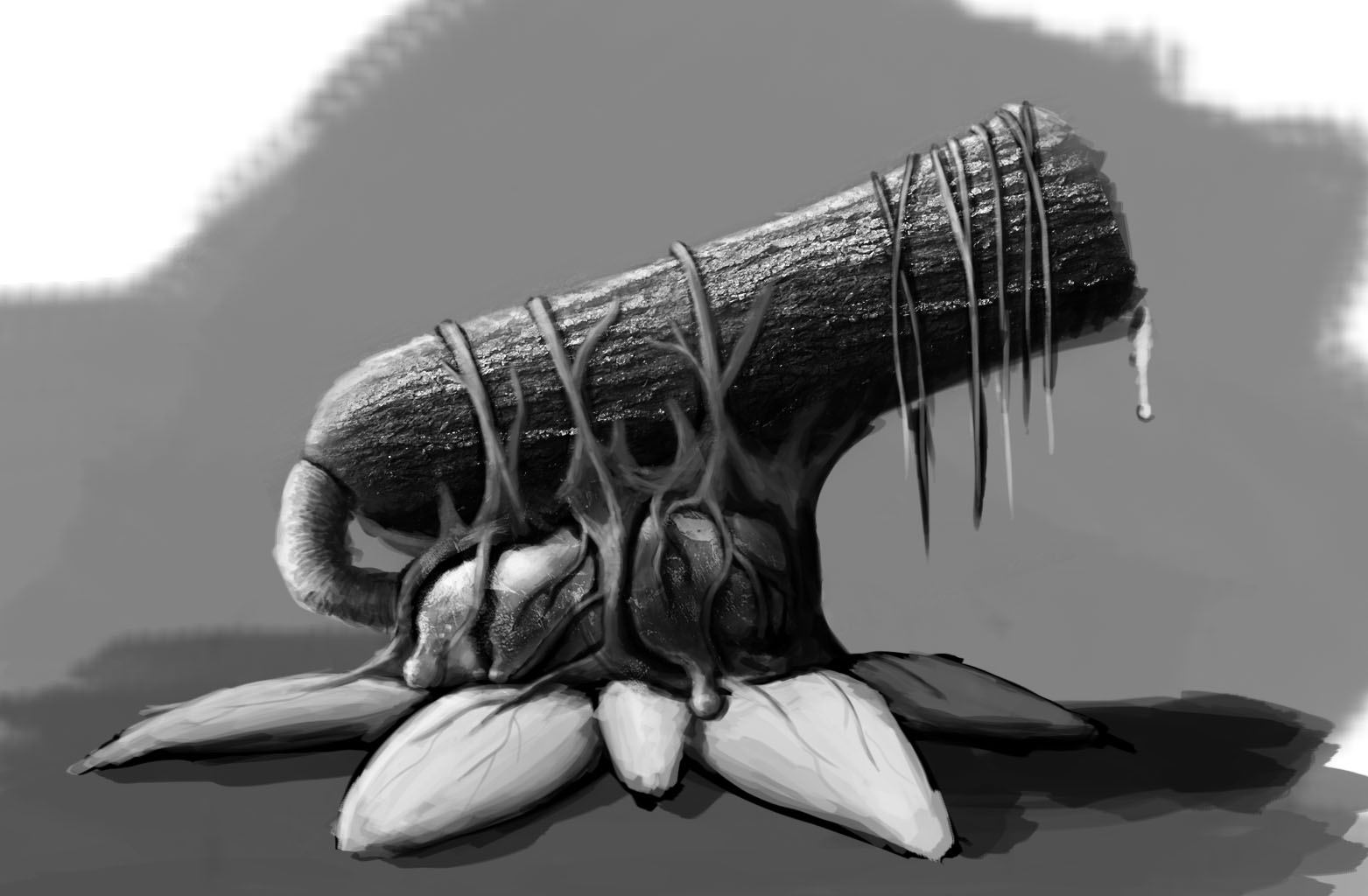 Hey, it's starting to look like something! Although we do miss some colours on it. This'll be something we'll look into next part!
I hope this little tutorial has helped your process. If you got any questions or feedback, just chuck me a message or comment down below. I'll look forward to it!
I'll see you wonderful artists around!