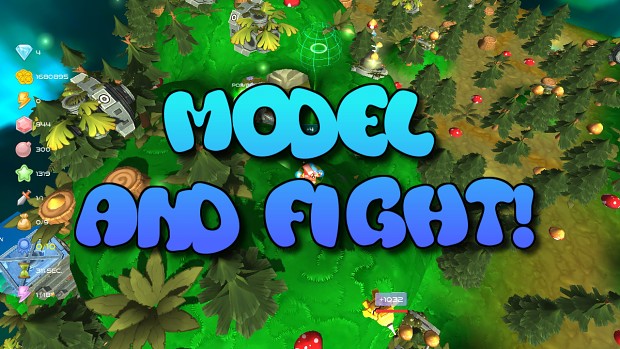 Hello everyone,
we want to describe the core mechanics of the game, especially the real-time modeling of the terrain.

Our little robot has to collect ENERGY, and this energy is also used to build and destroy the land, in order to open new ways and new game dynamics.

The following gameplay trailer shows all this.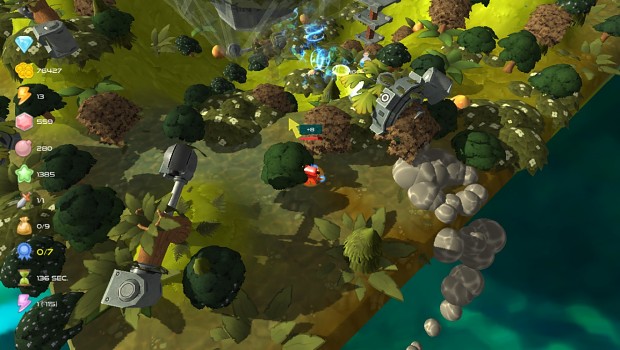 By digging the ground and by destroying the vegetation it is also possible to collect the 'Vigor', necessary for the ammunition and the running speed of the protagonist.
Without ENERGY it is not possible to modify the terrain!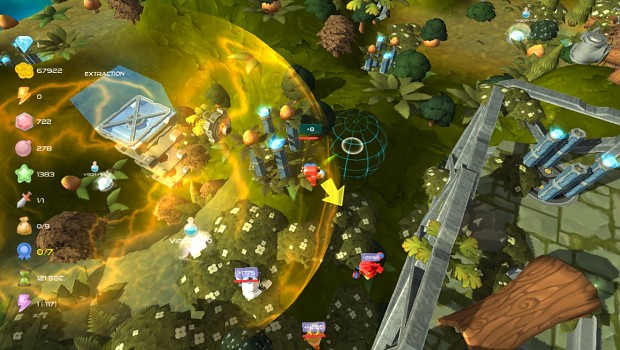 Controls:
Mouse / arrows -> Move
Fire1 key -> Shoot
Hold Jump Key -> Enter in trace mode / jump
Esc key -> Pause game
F1 key -> Tutorial
Tab key -> Select weapon
Q, E keys -> Destroy / Add terrain at selected position (you need ENERGY!)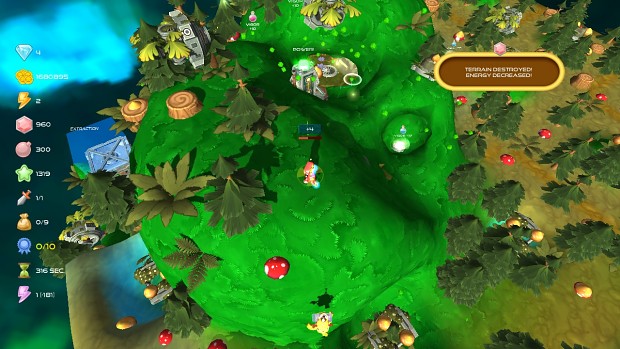 Vigor
The VIGOR is the element that strengthens the small robot, and serves to increase autonomy and ammunition.
VIGOR objects can be collected on the ground or extracted from vegetation by digging.

By this way the dynamic of a shooter game are combined with the object collection and terrain modeling!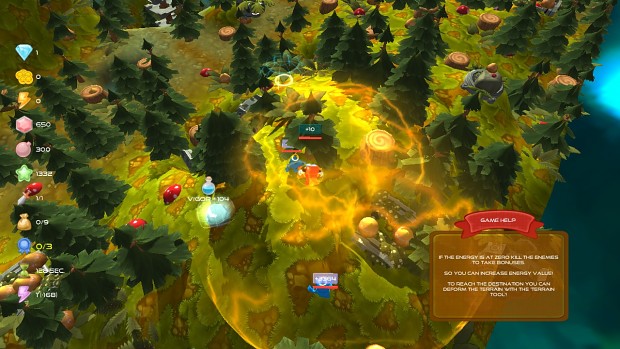 Game loop
The object is to collect and extract the number of health objects.
To do this you must go in 'deactivation mode' to deactivate the selected power generator, then the 'health' items will be created. You have to collect and bring home these items.
To enter in 'deactivation mode' and to create / destroy terrain, you need energy.
This energy can be earned by collecting the many bonuses that appear every time you kill an enemy (there are many types of bonuses)!
The energy decreases every second.
Take the VIGOR objects to increase the AMMO and AUTONOMY.
Take the 'health items' when you turn off a power generator, and then take them home (extraction point!).
Enjoy!