Frag the tanks is all about building your unique, powerful, devastating, superior battle tank ! In Frag the tanks you build your battle vehicle with a trading card system. This means you can buy booster packs in the shop and then you can use the cards in the tank builder interface to build ur unique vehicle ! Each card has a level requirement which is on the top right corner. It has on the left hand side an indicator how much overall armor you can build on and maximum attack power on the right hand side. In detail this means for instance for the buggy level 3 you need to be player level 6, the chasis has maximum armor rating of 4 and a maximum attack power of 3. The armor and weapon power stats can then be set by the weapons and or armor plates you attach on your cockpit slots. All other stats of your part cards like, cockpit which defines your attach point options for your weapons, engines and weapons add up to your actual armor and weapon power stats which is then used in game and defines your vulnerability and attack power.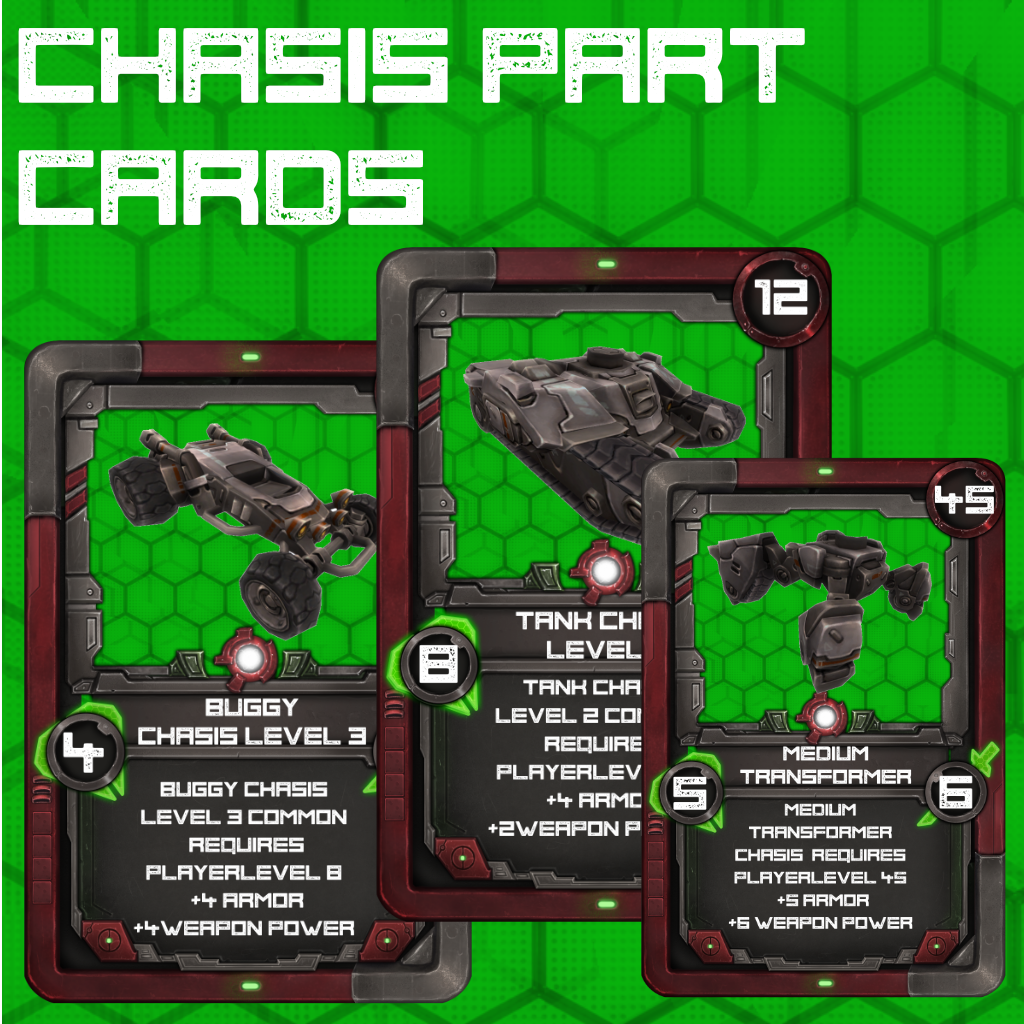 The cards can be acquired in the in game shop and are saved in your account. This means you can use them crossplatform on iOS, Android or PC! The cards you earned can be used in multiplayer too! However, the player level is in multiplayer not off importance but your rank! You only can use cards which are a lower or equal to your rank. For instance for a card level 3 you need to be rank 3 to use them in multiplayer. To gain rank points you need to play multiplayer and win multiplayer matches. This mechanism is thought to balance between earning cards in single player and use them in multiplayer.
Besides the part cards there are skill cards in frag the tanks! As for the part cards you need the required level to use them. Awesome skills like can be used like projectile transforming cards, cards which effects your vehicle or other vehicles! Projectile transforming cards can transform your projectiles as the name it says into different forms like fireballs, lightning or super sonic blasts! Other skills like repair, shield or teleport can help you and can be used in multiplayer and singleplayer in a tactical and strategically way as you need it! There are also cards like "the black hole" which opens a black hole and attracts your enemies and sends them into the void!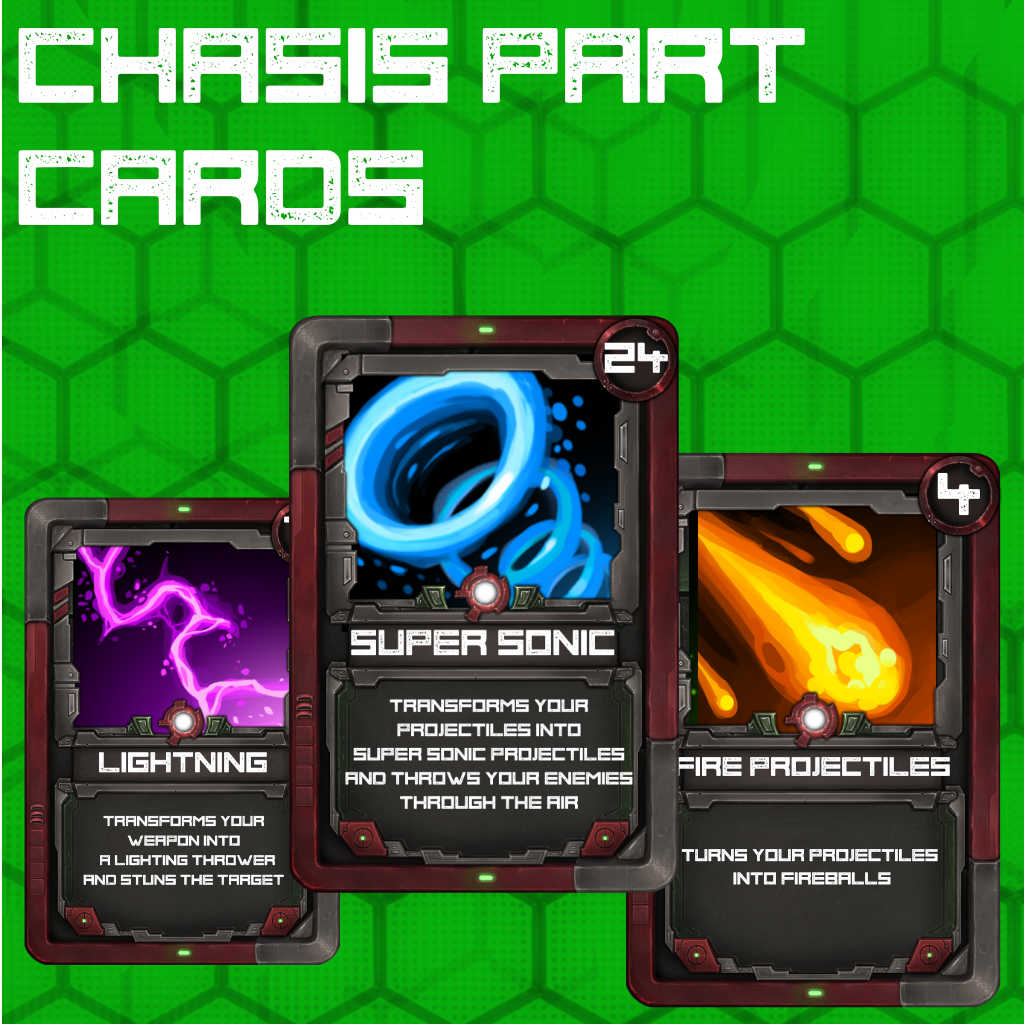 In Frag the tanks there are hundreds of cards! and this cards are only a few ! There are over 100 part cards and more are coming after the release!
Please feel free to leave a comment! appreciate every feedback :)