Here are few words of how we've rung the changes on graphics in our game "On Air".
We used procedural textures on the walls to avoid tiling effect. This method involves creating two textures: the top layer and the bottom layer. There is a wall with plaster and a layer of paint, which are mixed with a mask (that is noise in world coordinates). It works well, but doesn't always give the desired effect. In order to make the game looks more realistic, you need to use real world elements, such as dust, dirt, water stains, etc. This can be done using decals. Decal is a texture or picture that is superimposed on top of the object, this method has been widely used in games for a long time. Such things as bullet marks, blood on walls and floor, logotypes etc, all are made with the help of decals.
For our project, we decided to shoot dirt textures on the walls ourselves to get unique and interesting content. Follow to check the result.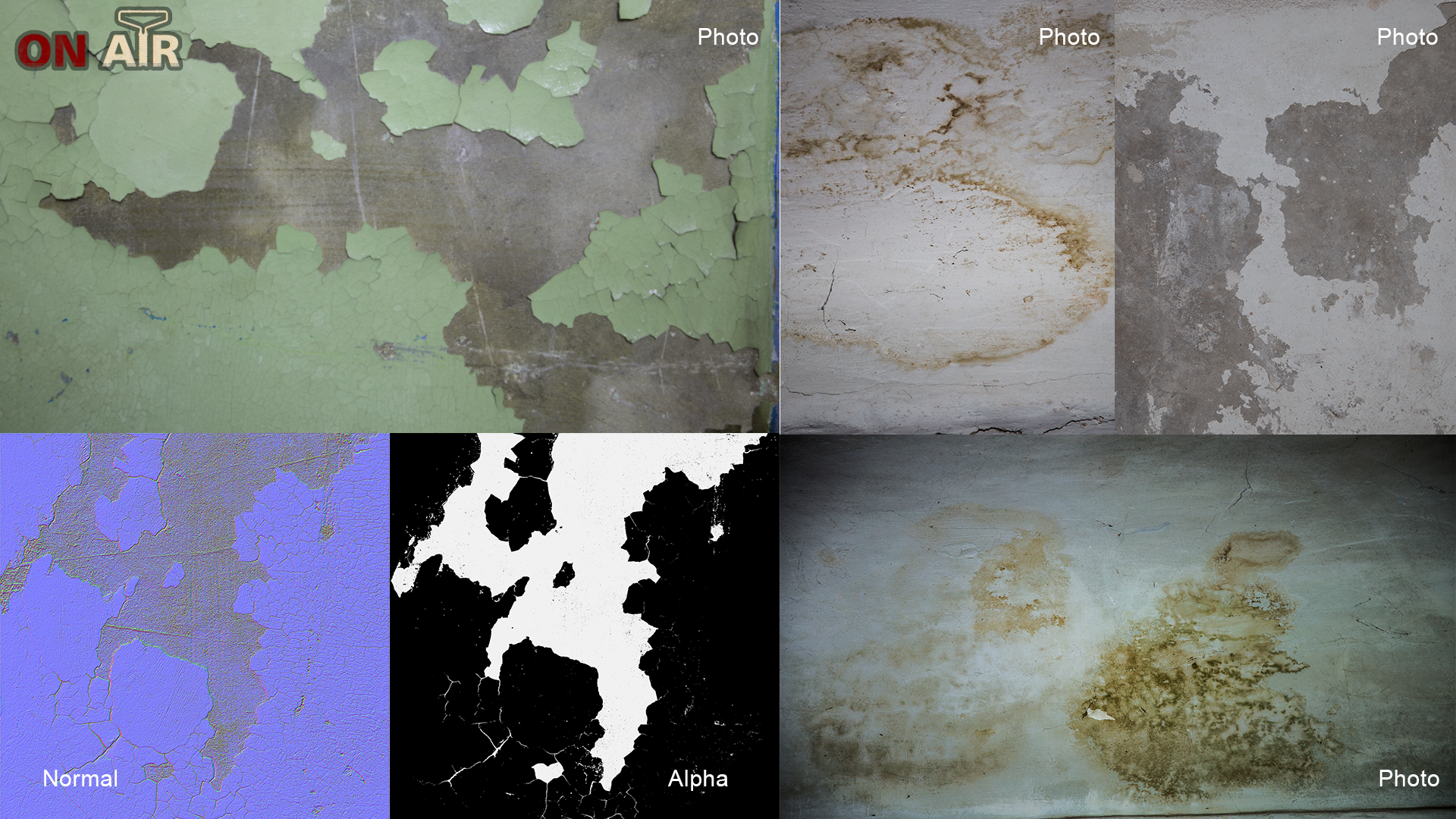 Blood is a lot harder. But where there's a will, there's a way. Making artificial blood is quite simple task. This will require sugar, gouache painting (several shades of red), instant coffee (to give the venous effect) and, of course, water. All these are mixed reaching the desired consistency. A good light and background are very important; in our case background was white while the light we made ourselves from bulbs and white fabric.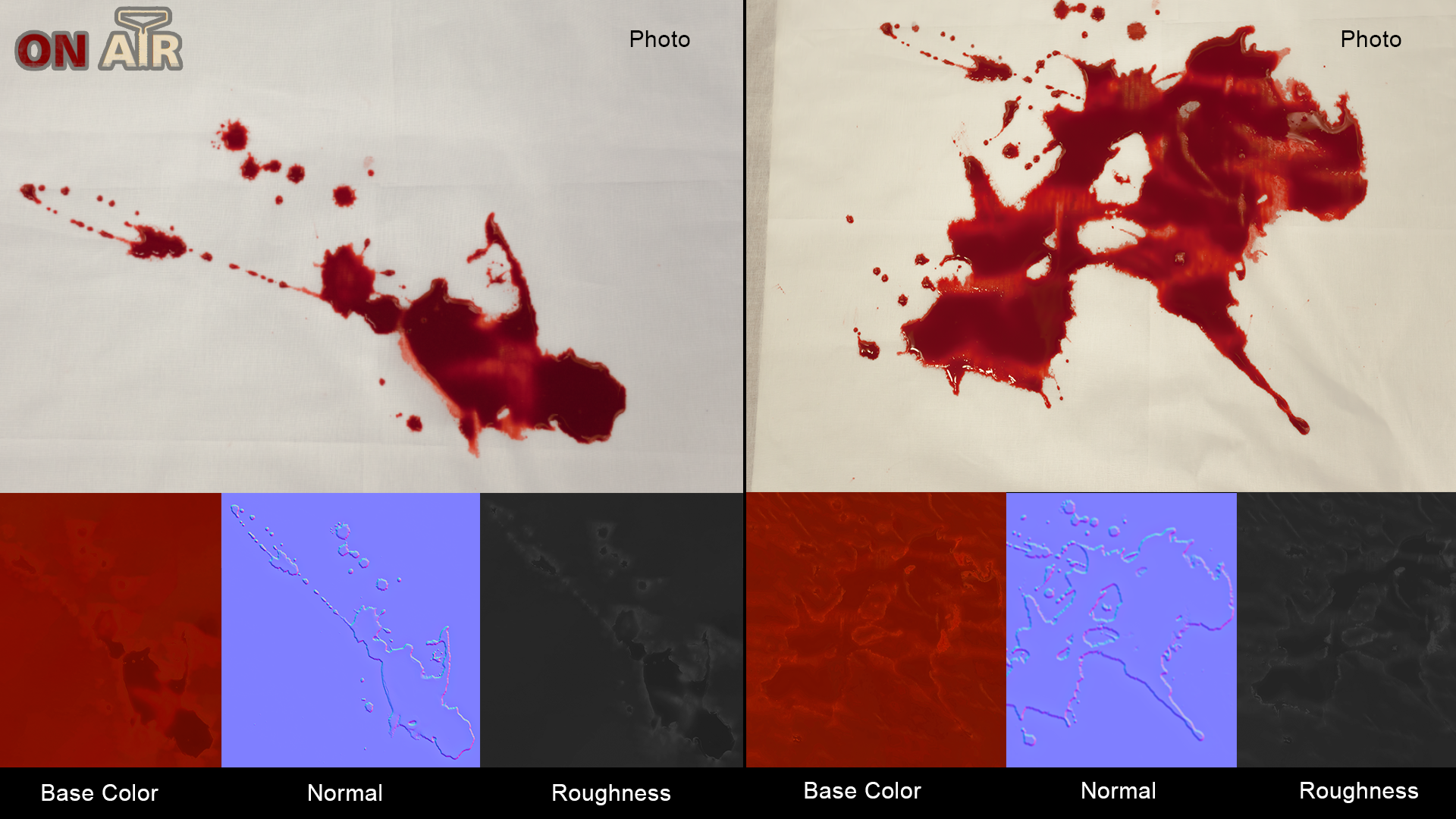 Then come experiments.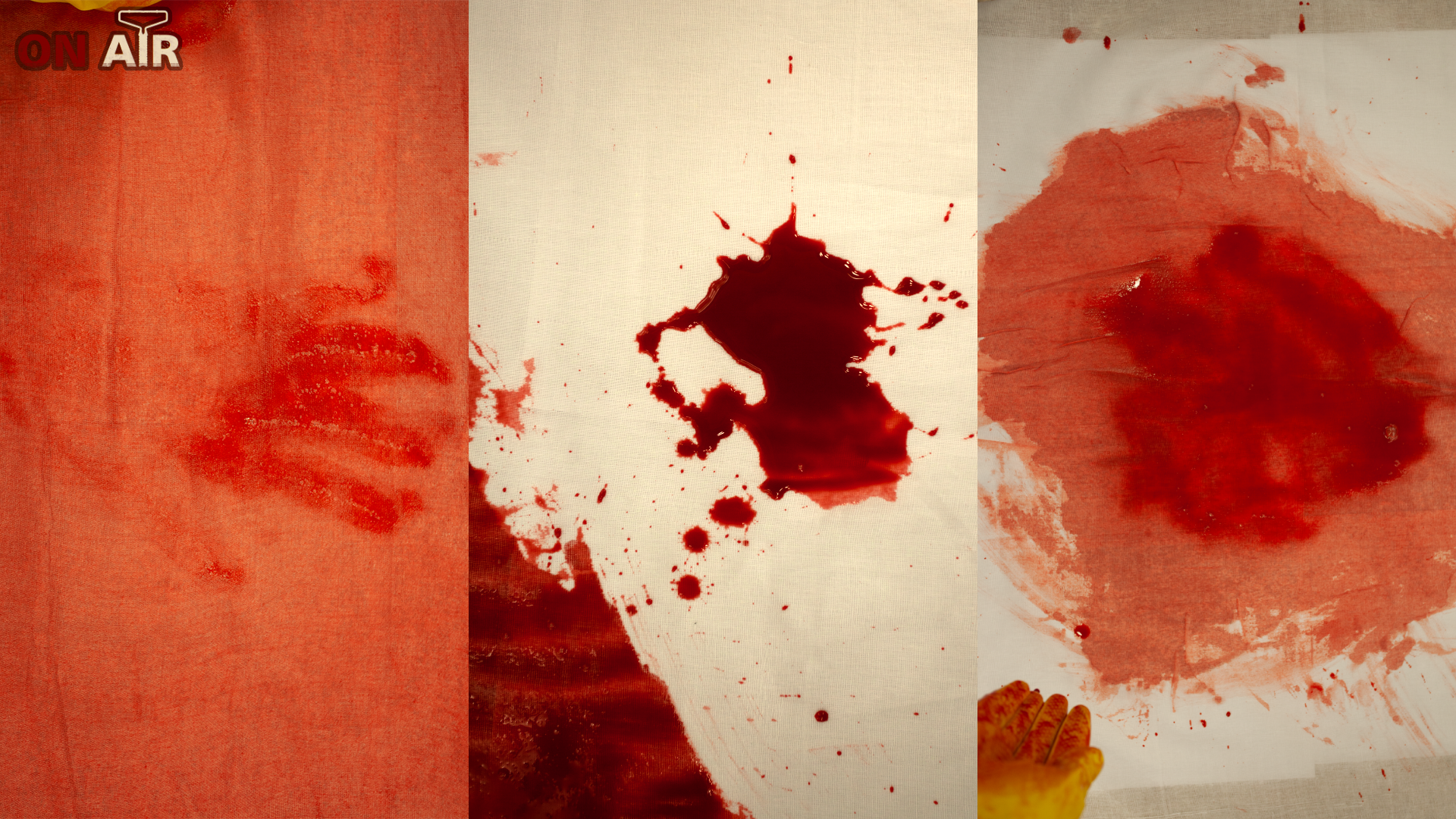 We needed blood on the floor (on tiles), blood in the bed, on the carpet and bloody handprints.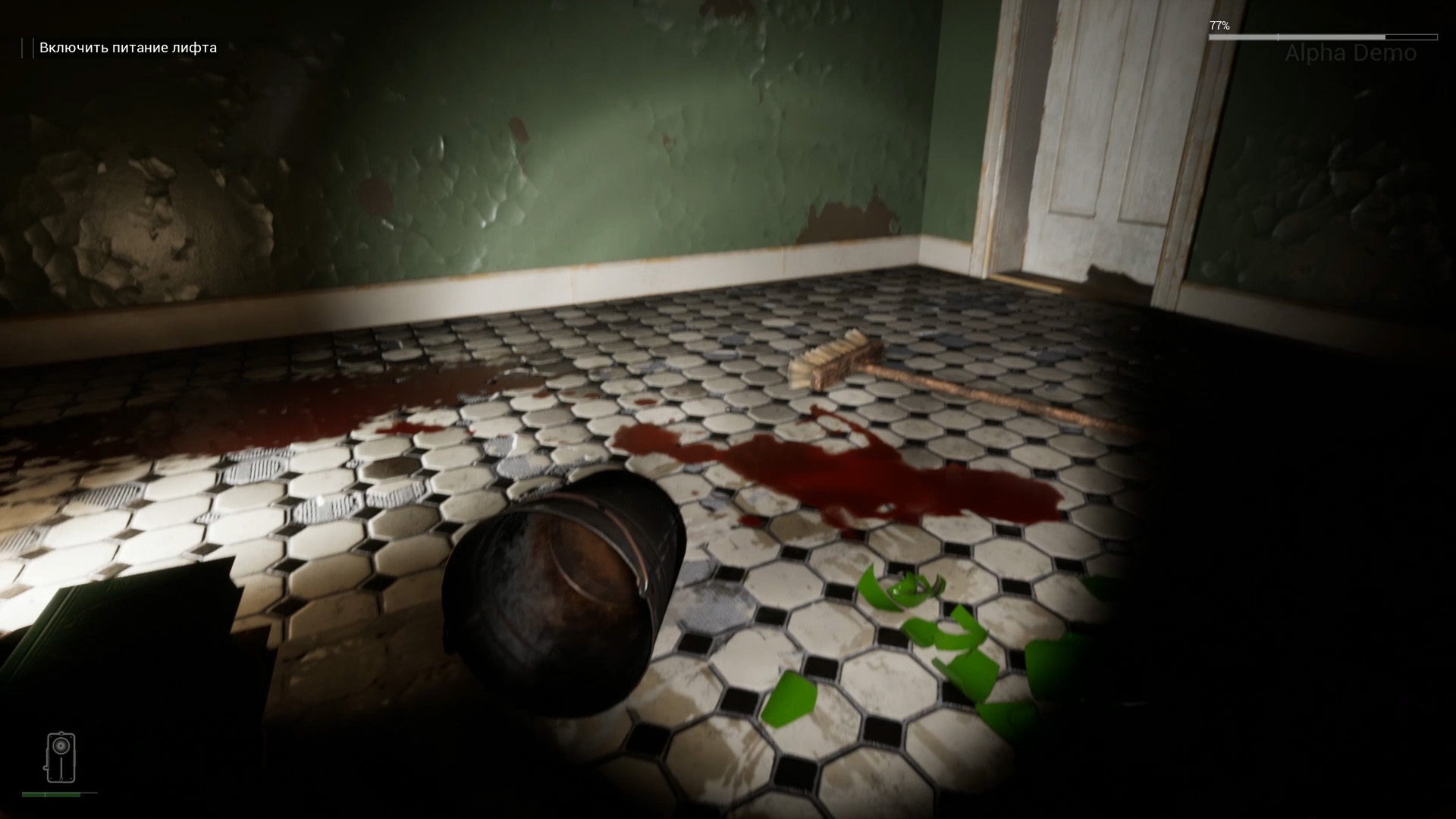 That's looking creepy from the outside, so we better keep the office doors closed to avoid misunderstanding from the visitors)!
Our project: facebook youtube steam
We are taking part in the development contest as well and would be grateful for your support. Thank you!