Introduction
Hi! In this tutorial, you will learn the basic steps about how to place your character sprite sheet into the Angevil Template and post it to the game community! I will try to keep it simple, so everyone won't be lazy to read (ha!) and to get things fast and easy ~~
10 steps to go!
1- Download the sprite sheet template at this location: Angevil.com
2- Open the file with Photoshop.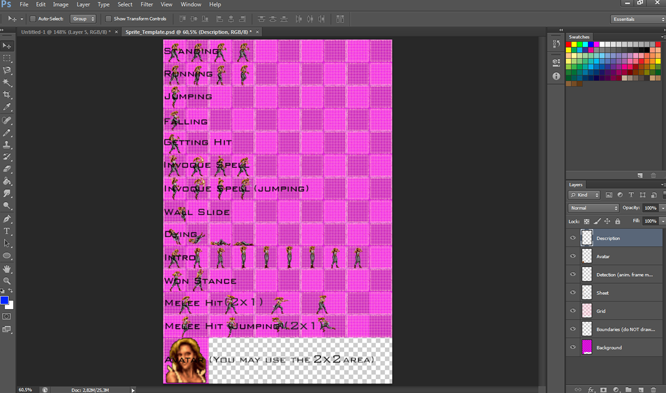 3- Follow the line names for each animation. You will need to fill at least 1 sprite animation on each line.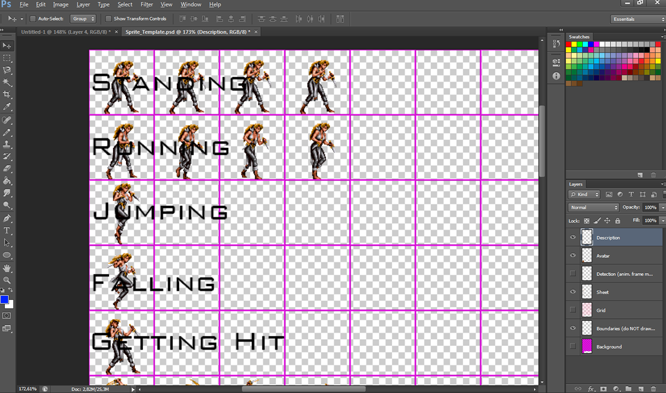 4- Use the grid lines to align each sprite animation with the previous animation!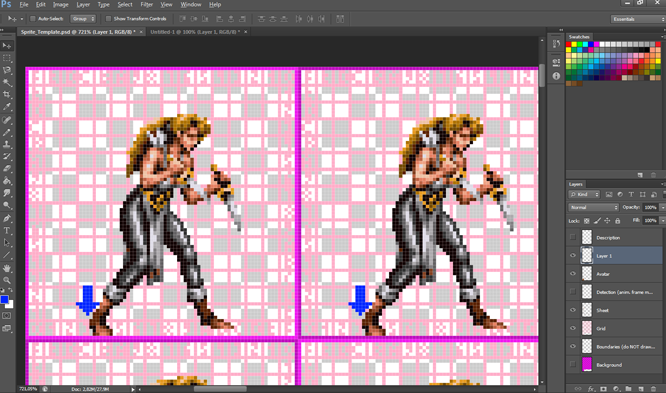 5- The "Detection" layer contains small black dots. These positions are used by Angevil to detect when that animation ends! Be sure that each animation frame hover at least 1 of these black dots.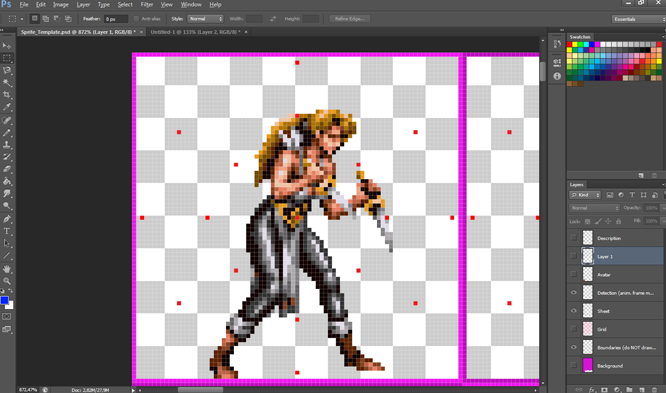 7- Don't forget to do NOT place the sprite images over the boundaries of each frame!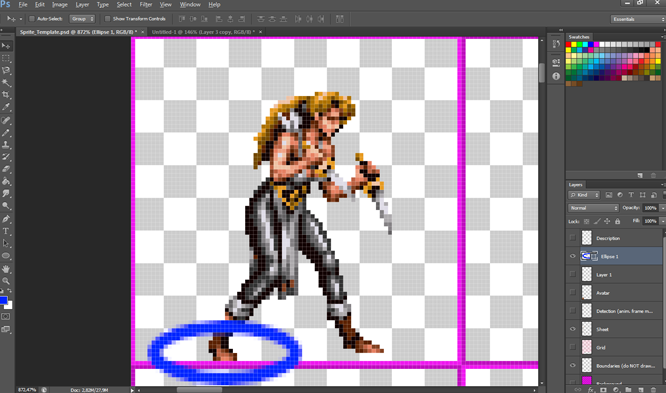 8- After you think you're almost done, hide all layers but "Sheet" and "Avatar" and save as a PNG file.
9- Test the animations in-game on the "Election" screen (load your sprite sheet .png file and play around with it!)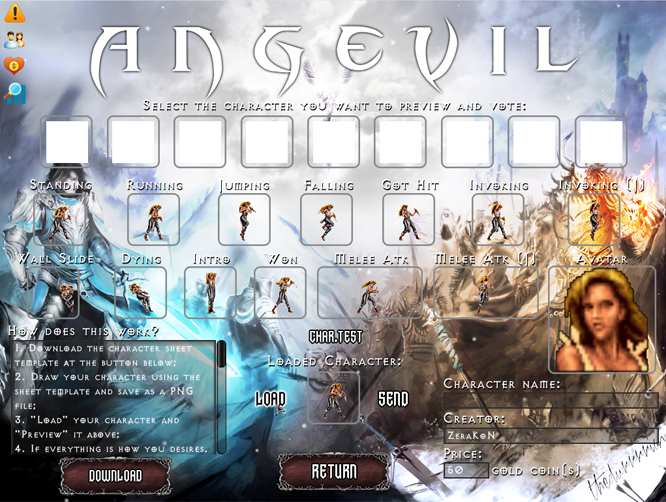 10- If everything is how you wanted, send to the community and good luck!!