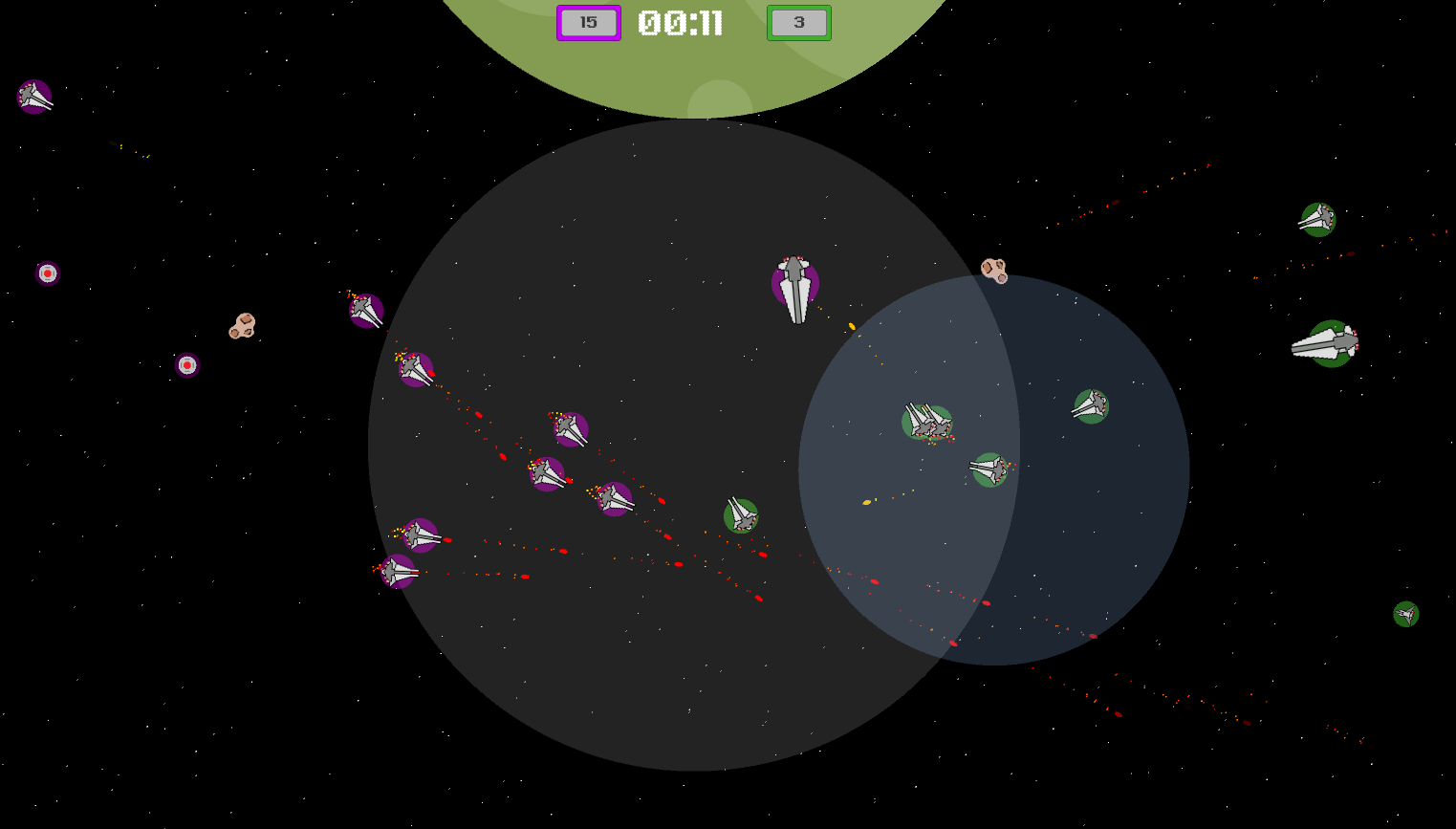 New Skirmish Game Modes
The full desktop release of Star Legion will include a number of new skirmish game modes, including station offense and defense, timed and elimination dogfights, and Zone Control. In Zone Control, teams must control the center of the battlefield to earn more points than the enemy before time runs out. If at least one player occupies the zone and no players from the opposing team contest control, that player's team will earn points.
New Ways to Use Ship Abilities
Zone Control has a different objective than other game modes, and as a result ship abilities can be used more effectively in new and exciting ways. A fighter's missile is devastating against clustered enemies charging the control zone. A frigate's EMP can cause enemies to drift aimlessly away form the objective. A cruiser's mines help tighten control over the area or drive out enemies. Many possibilities await in this different style of gameplay!