Zombie Road Rider, a zombie car racing game made with Unreal Engine 4 is available on Steam !
Since the Early Access many things were improved !
Vehicles
The game has now 6 vehicles to unlock and you can unlock and drive these vehicles by achieving the best zombie kills when playing. Vehicles included are
Game modes
Rescuing the survivors escaping the zombies, completing the race laps as fast as possible or simply driving around with the free-ride mode.
Difficulty was readjusted to make it harder and more challenging to complete the milestones of the game while still making it easier to unlock vehicles.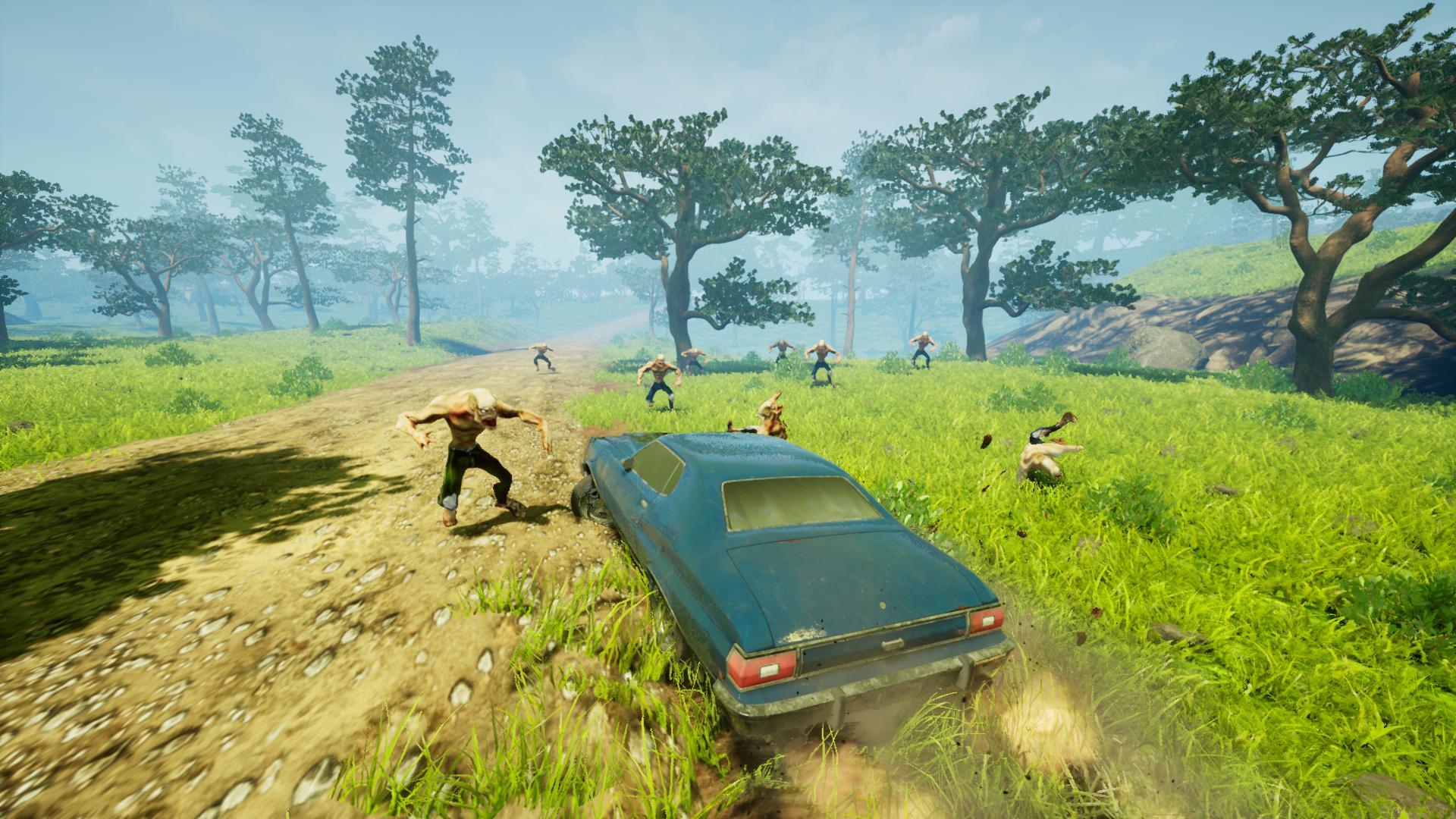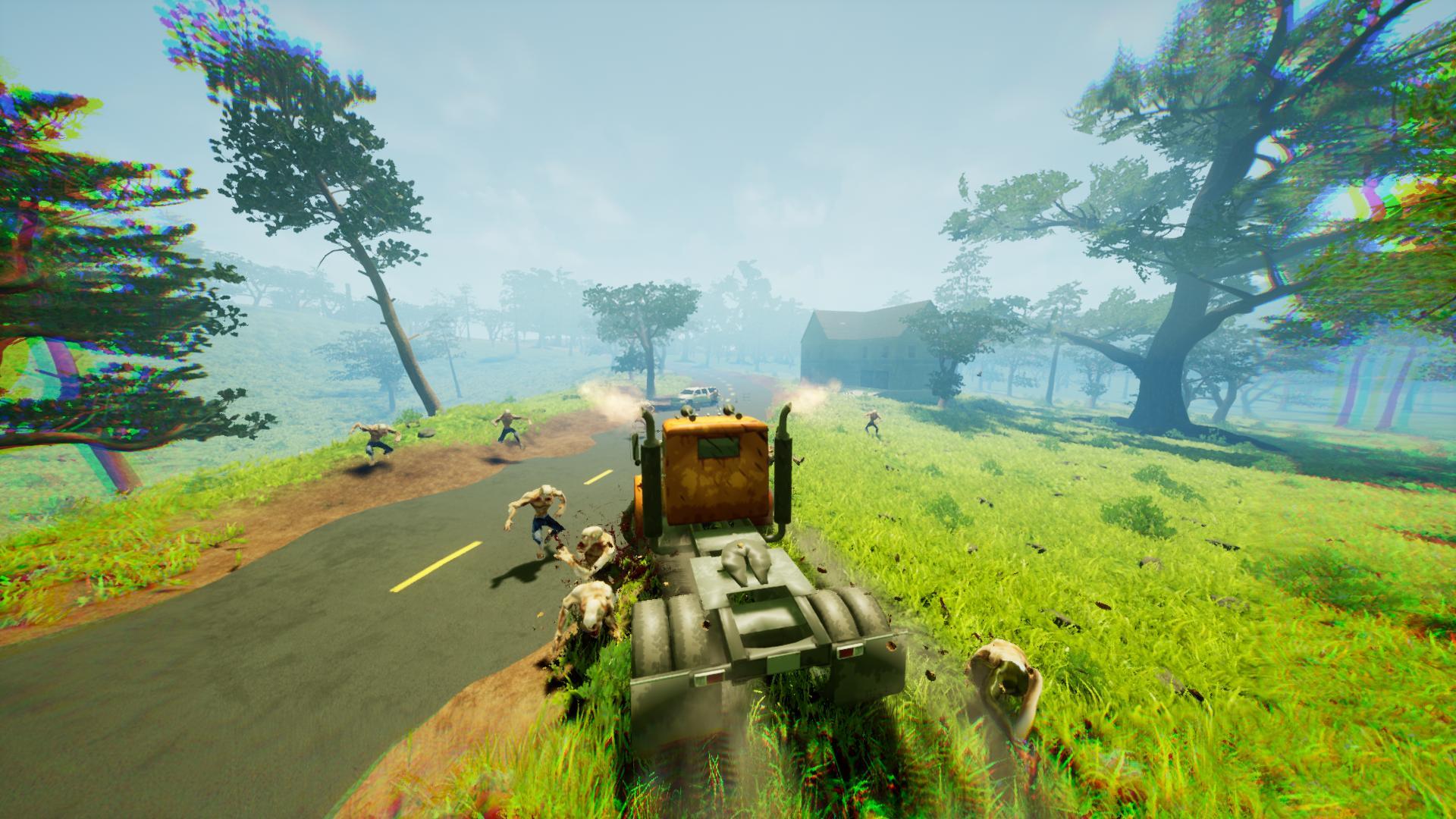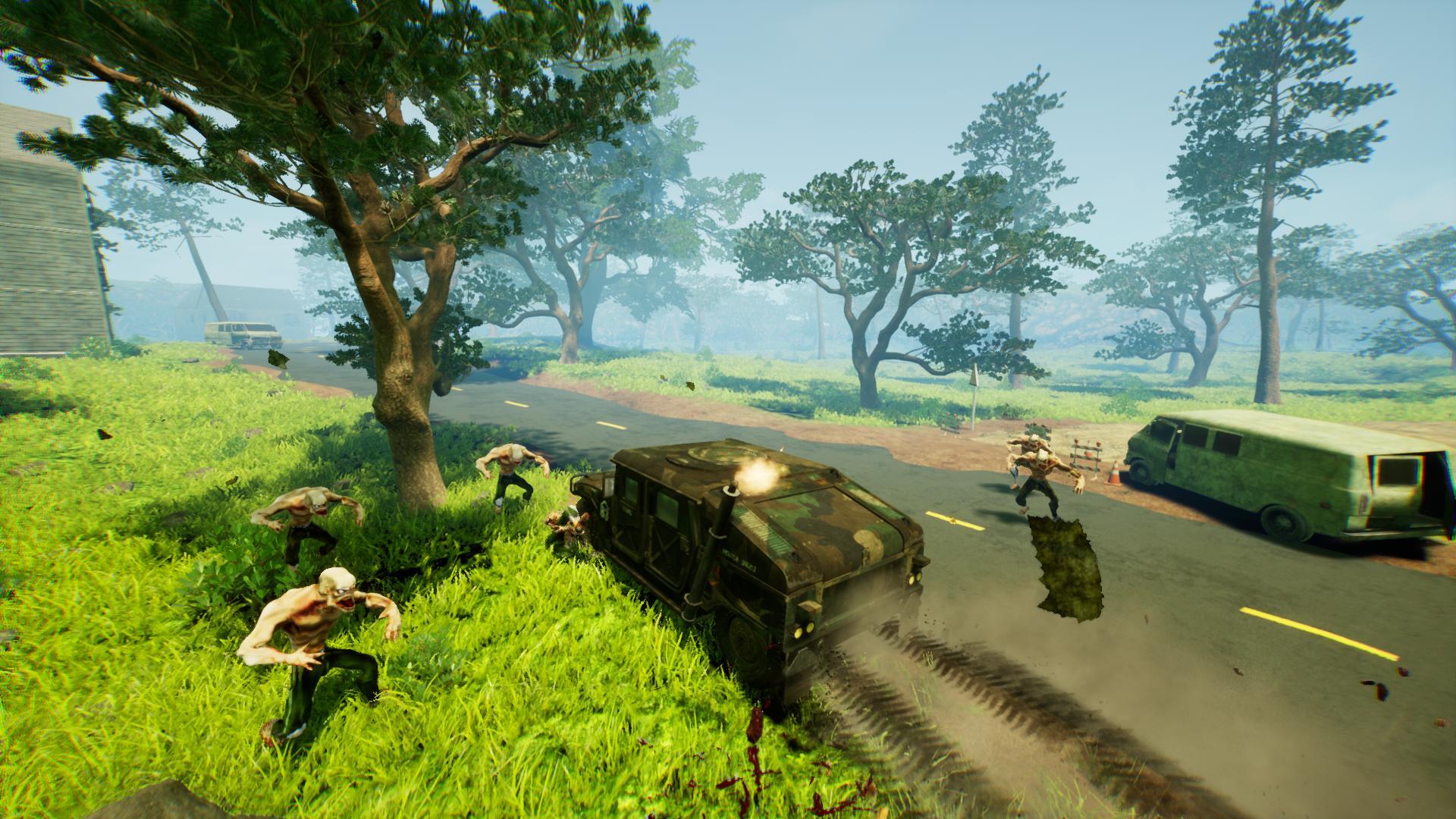 New features
There is support for remote play so you can play the game on a mobile or a tablet using Steam Remote Play, and play it with the touch screen or with a gamepad !
Support for Linux was added so the game is now playable on Linux distributions!
Reworks were also done on the user interface to have less elements displayed on the screen and more space to focus on the actual gameplay.
The HUD was lightened, menu remade, and zombies kill count to unlock vehicles lowered to have faster access to the best vehicles of the game!

Many in-games tips and on screen indications were added to help the player learning the game.
Localization was improved to have support for English, French, German, Russian, Spanish and Simplified Chinese.
Leaderboard
The Leaderboard was added to the game and it will now track the number of zombies kills while playing The game scoring system now also being redesigned around zombie kills to unlock parts of the game.
You can see your zombies kills count and compare it with others players from the menu or from Steam here Steamcommunity.com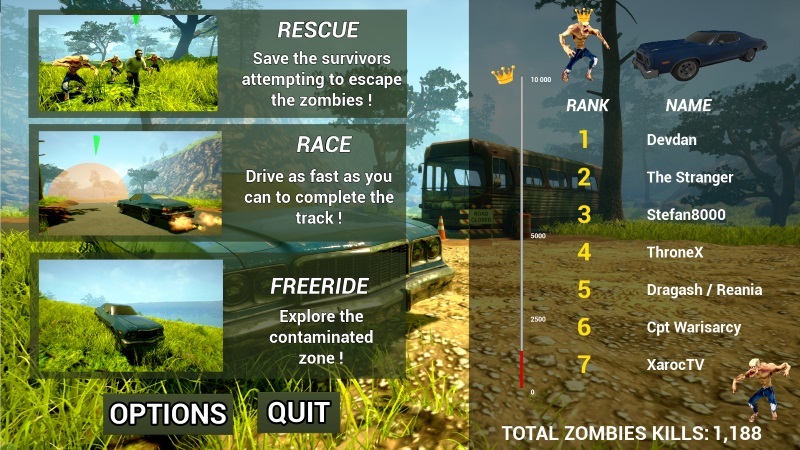 As of now the game a full release ! New updates will of course keep coming with the time !