We are proud to announce that pre-alpha version of our unique top-down shooter "Zombie Hunter inc" is now available for download. In it, you will find the new "Riverfront" level with three waves of zombies, five zombie types and 6 main + 2 secondary weapons to choose from:
Although it is a pre-alpha version, it is fully-playable and quite challenging. Your goal is to stop every single zombie before they reach the far end of the level. Each zombie you face is dangerous in a different way, be prepared for unexpected twists in their behavior.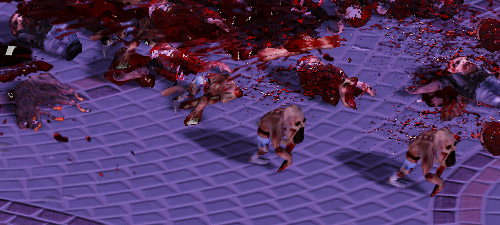 Watch out for the runners!
In order to counter the enemies, you will be able to choose from a range of 6 main and 2 secondary weapons, once you save enough money to afford them. Each weapon (and especially the secondaries) has unique mechanics and a price, that is why, in order to win the game, your will have to plan your purchases carefully as well as learn how to use your gun to its full potential. Some guns have hidden mechanics, so don't forget to experiment with your moves!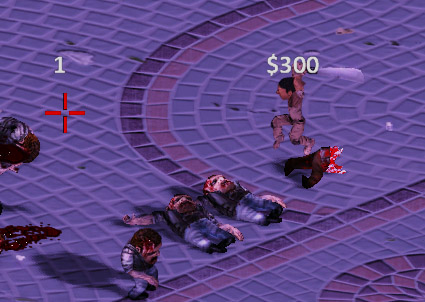 Try different moves to unlock your weapon's full potential.
As you might have read from our previous posts, the unique side of our top-down shooter is your ability to shoot zombies in their heads. You are encouraged to do so, as it will not only allow you to dispatch zombies faster, but brings in additional money for the kill.
Have fun and let no zombie through!

Do you have what it takes to stop the zombies?