Hello dinosaur fans!
Time sure flies, doesn't it? I still remember the very first playable prototype build, like it was yesterday. And now, after more than two years of sacrificing our free time for the development of Zniw Adventure, we decided it's finally time to show our little 2D cartoony adventure game with dinosaurs to a much larger audience. In other words...
Look, even the gang's all here!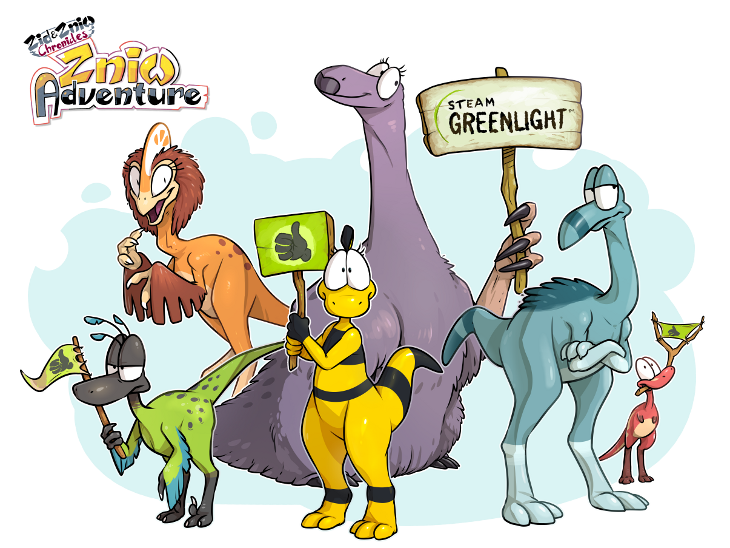 Will Zniw find her way home? It's up to you to decide! Yep, pretty exciting stuff for the both of us! For this occasion we also created the official game trailer - you can watch it here:
And once again - thank you so much for all your support! Your comments, feedback and suggestions are always welcome and much appreciated!
I'd also like to show you several new screens from the game, showing what you can expect from the full version. ;) We currently aim for either mid or mid-late 2016, as the game's release date!
And that's it for now. :) Thanks again for your support! See you on the next update!

Twarda & Kurasiu