Hello everyone,
have been developed fantastic new campaign modes, to explore the magic world of Zipple!
The magical world of frogs is boundless, and every region has different characteristics and dangers.
The frog shaman gives you the opportunity to choose your region for battle!
Has been added also a game mode 'time attack', to test your skills with time and to earn a lot of points!
You can choose the type of campaign when you start a new game!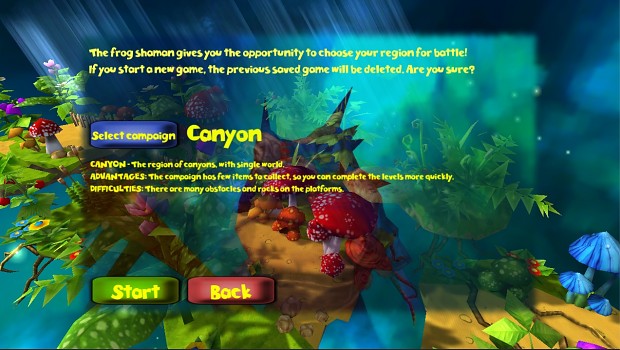 Also, you can now also choose the campaign when you continue a game in progress, this is a privilege given by the shaman!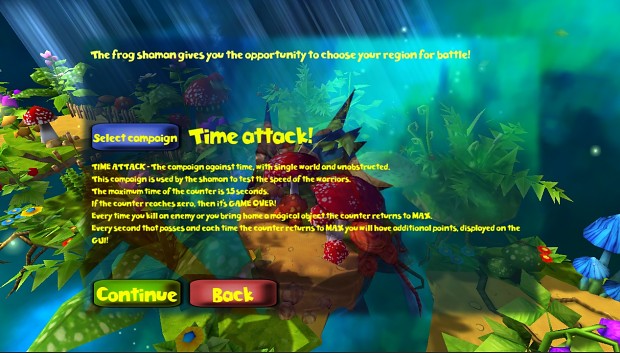 Campaing Modes:
CLASSIC - The classic campaign, divided into four worlds, in the forests and mountains region.
IMPORTANT! - The achievements "Rock" and "Contaminated" can be unlocked only in the CLASSIC campaing.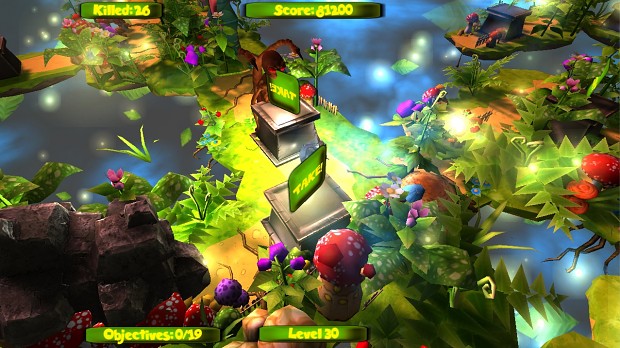 DESERT - The desert region, with single world.
ADVANTAGES: This campaign is full of magic items to collect, then you can take very many points.
DIFFICULTIES: There are a lot of items to be taken, so it takes a long time to complete the levels.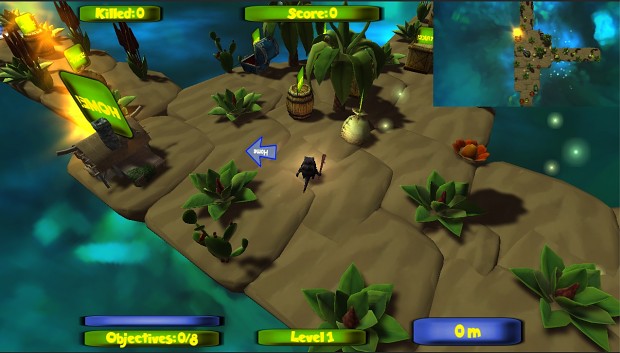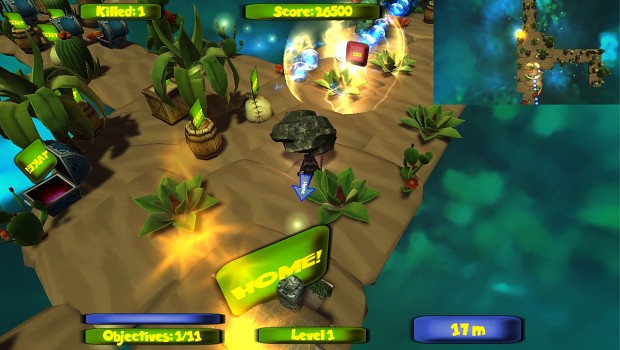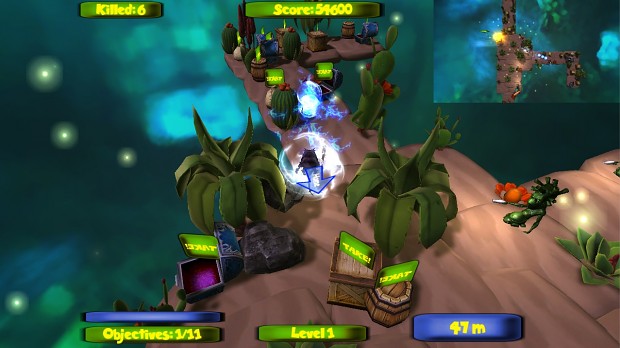 CANYON - The region of canyons, with single world.
ADVANTAGES: The campaign has few items to collect, so you can complete the levels more quickly.
DIFFICULTIES: There are many obstacles and rocks on the platforms.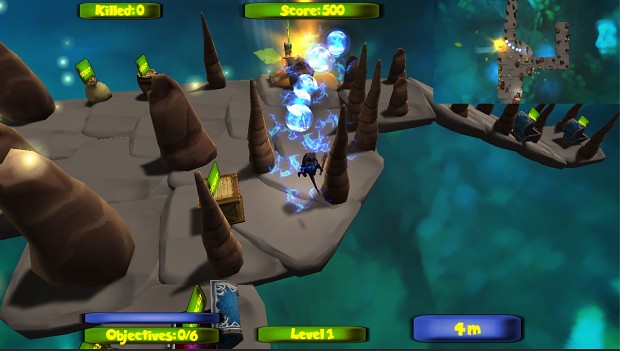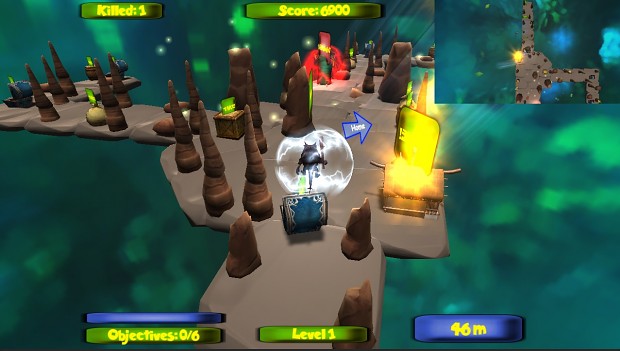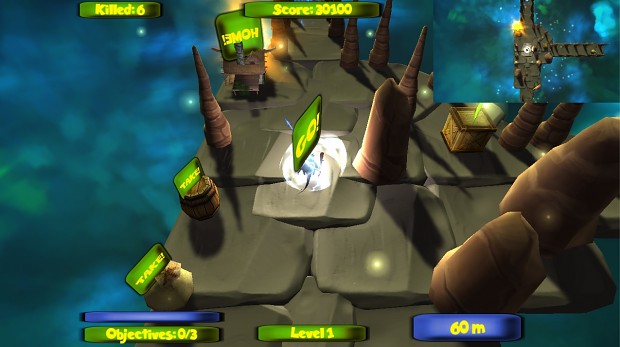 TIME ATTACK - The campaign against time, with single world and unobstructed.
This campaign is used by the shaman to test the speed of the warriors.
The maximum time of the counter is 15 seconds.If the counter reaches zero, then it's GAME OVER!
Every time you kill an enemy or you bring home a magical object the counter returns to MAX.
Every second that passes and each time the counter returns to MAX you will have additional points, displayed on the GUI!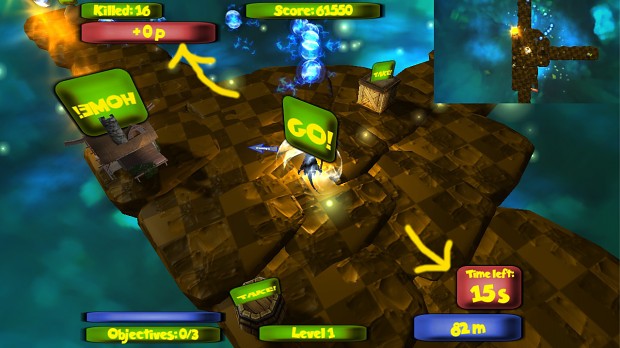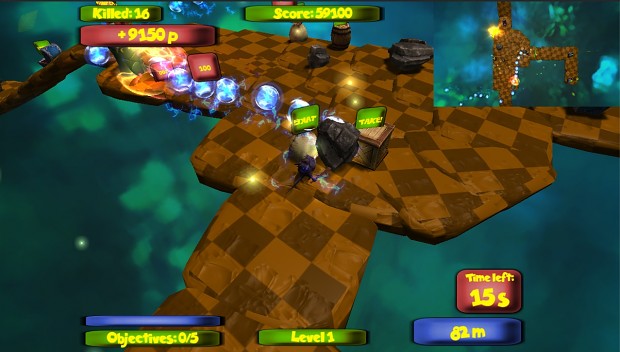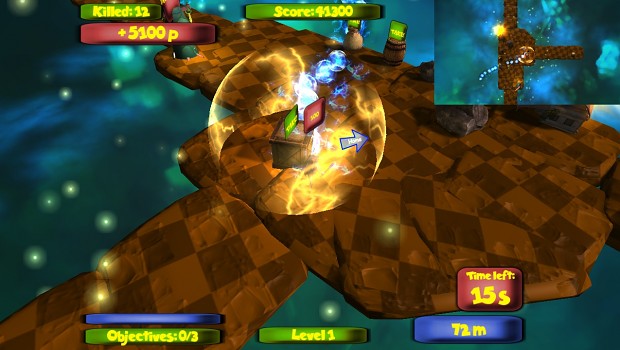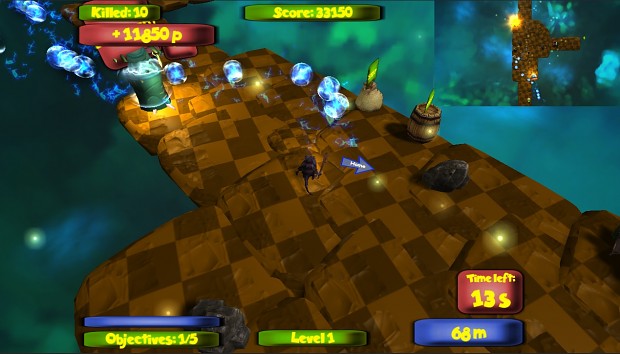 LIVE on Steam!