Zipple World 2: The Sweet Chaos has new features!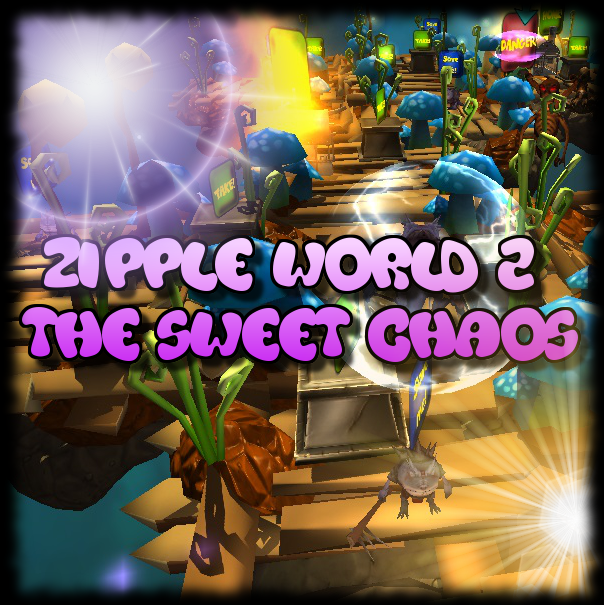 We are pleased to announce that Zipple World 2: The Sweet Chaos now features Steam Achievements and Steam Stats!

There are 11 Achievements and 7 Stats available in the game.

Play hard, get them all, and become a legend in Zipple world!


Now are ready also the multiple public rankings!

Four public leaderboards are available now!

- Highscores (total score)
- Level Reached (the level achieved)
- Enemies killed (number of killed enemies)
- Frogs saved (the number of small frogs saved)

In this way, the challenge between players in order to be #1 is even more exciting!


Zipple World 2 - The sweet chaos is an entirely new game designed to provide a different enjoyment to players while maintaining the style and the world of Zipple!

New features:

- New missions and objectives: this time the little frog will guide and save the comrades to overcome levels.
- New control and pointing system with the mouse.
- More freedom of movement, run and exploration.
- Protection and rescue of the little frogs to save.
- New scenarios and random platforms.
- New procedural dynamics.
Have also been conserved bonuses and items to be saved in the first chapter!
Zipple World 1 and 2 are two parallel games designed to offer a wider and different entertainment to players according to the different tastes, with the competition of real-time leaderboards online!

Possible updates:

- New scenery pack
- New enemies pack
- Full controller support
- New obstacles pack
Lastest game optimizations!

- Optimized level size for different worlds
- More flowing Graphics and lightweight materials.
- Improved pointers

Example images: