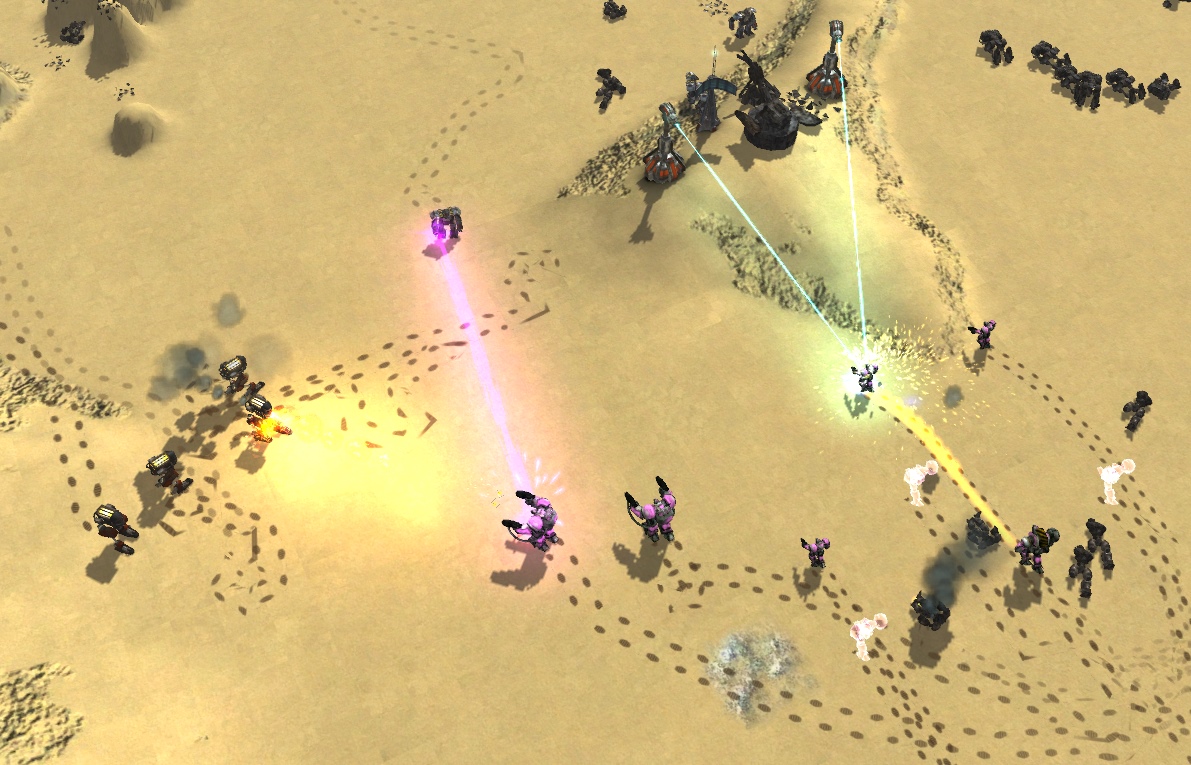 The past week has seen nerfs to Warriors, transport and now transport rush in general. Valkyrie [light transport] may need some buffs to make it better in the midgame but we will cross that bridge when we reach it. We also port over the projectile light widget by Beherith from BAR (with modifications) [another Spring RTS game in development]. A full list of change is available here, at the main website.
Weapon fire now cast light. Better shader code and more shiny things will follow. If anyone knows how to write shaders their help would be very welcome. The projectile light is enabled for everyone because we would like to test a range of hardware to see whether it causes errors or too much performance loss.
Example of how it looks like:

In comparison to the old way:

How it looks like in practice:

As pretty as they are, the projectile_light is driving our dev nut. He is having a nagging suspicion that he really really hates shader code. We couldn't quite get them to work well on certain maps and weapons yet.
In other news, our infrastructure dev is making headway toward Steam release. Keep in touch, we will have more updates soon.