Hey guys!I wanted to show you guys some more desert concept art.

Couple of posts back I showed some stuff from the Zenit Desert area. Back then we figured the area would end up in sort of a bowl in the desert with a temple ruin sticking out of one of the sides.
We decided it'd be way cooler to approach the temple in more of a flat environment where it'll be much more imposing sticking out of the flatter ground (also it eases our job with the camera, avoiding it clipping into sides of the desert that are higher up than the character).

The arid desert and the rocks sticking out of it is still in there though but as the player draws closer to the temple, things take on a little more order to guide straight towards the temple.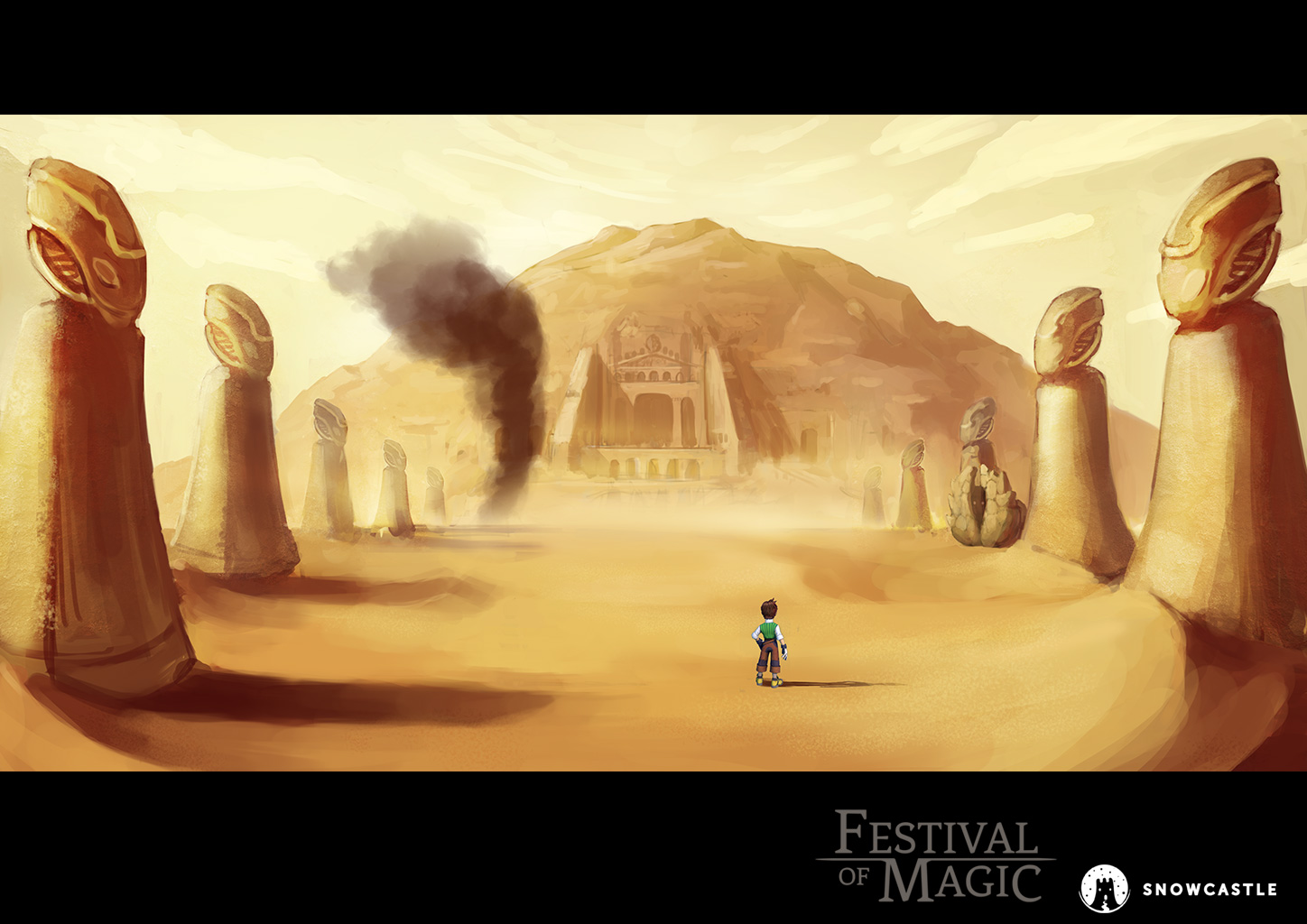 As the player approaches the temple we'll switch the camera angle to a more overhead view. We'll show that in screenshots later. I was tasked with developing the entrance area (and the puzzle you'll find there) visually. So here's a jumpcut to a closer view of the entrance.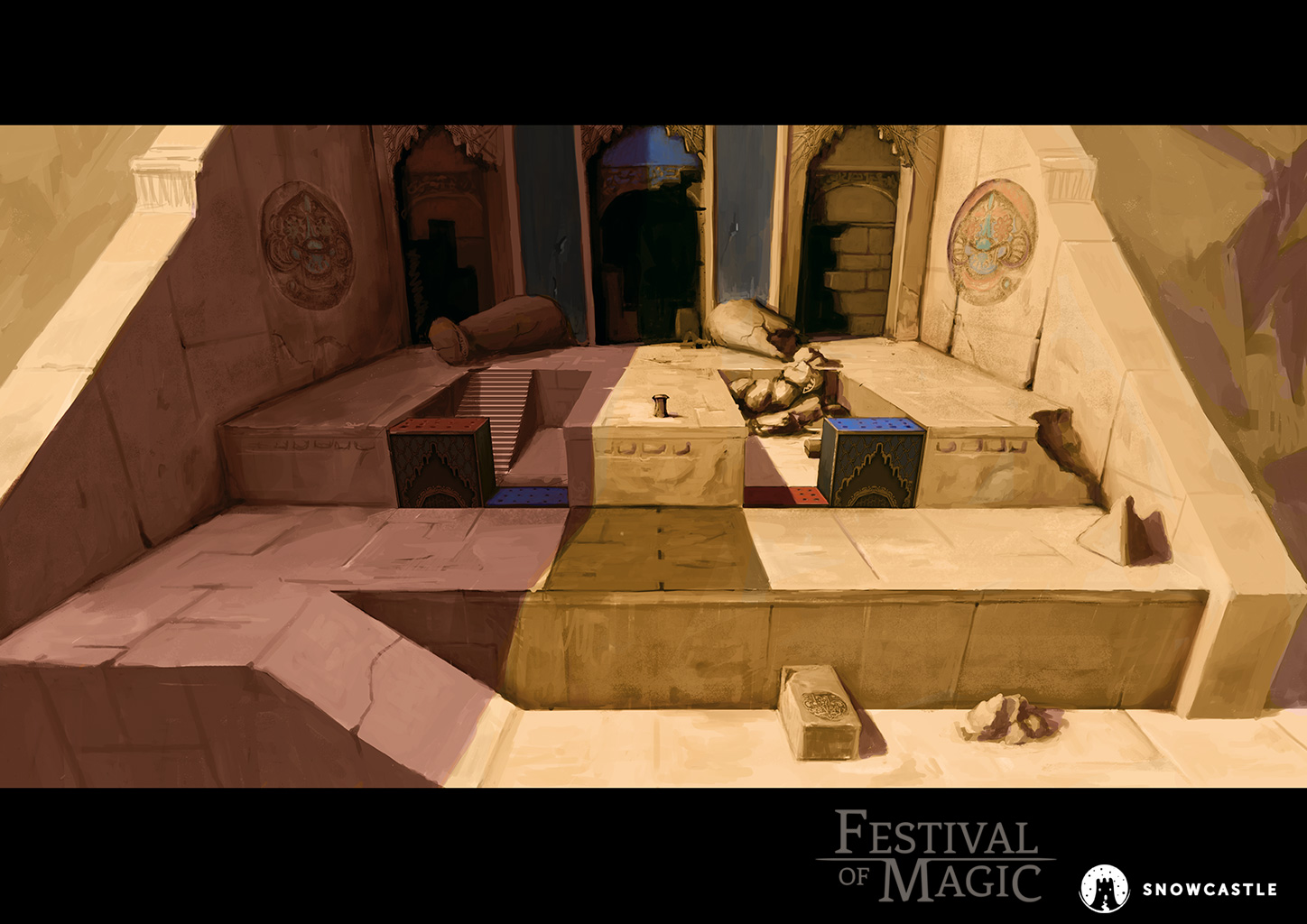 That's it for me for this update, but we'll get back to you with more from this area soon! Have a great weekend!