So much to discuss and it has only been a week since our last edition of OH WHAT WHY YES WE DO HAVE THE BEST COMMUNITY EVAAAAAAR!
This week we've got new community Paragons, a new levelcup season, a multiplayer parsec calendar & so many good levels! As always, remember to click the level names to bookmark them for play later on - LET'S GO!
You shall rise as PARAGONS!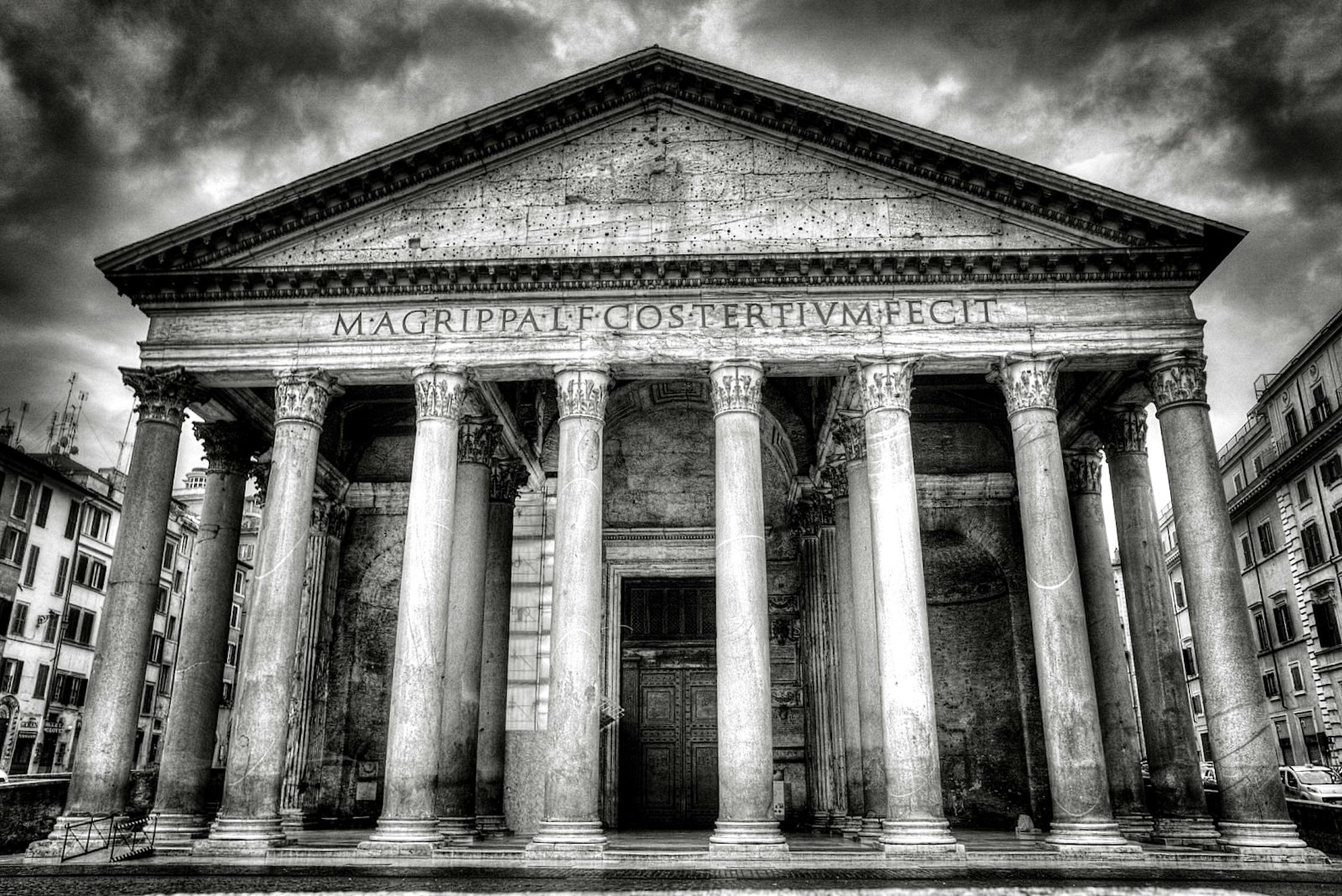 The thing that makes Levelhead special isn't just the game - it's the unique collection of people who play it. Community Paragons are the people who deliver a sustained, extra aspect of goodness to the game, either via their in-game ingenuity or through the creation of external resources that improve the Levelhead experience.
Today we would like to cast a special spotlight on some select members of the Levelhead community, as we congratulate our second cohort of Levelhead Paragons.
Thanks to all of you for helping make Levelhead what it is today! You've joined the rank of Paragon alongside Quantum Anomaly, 9joao6, RetrophileTV,Popdonk Baggycool, Trillionaire, & Cprice!
Hiding is speeding!
TalkGibberish continues to bring engaging levels! In his level 1 Button Tunnel you have hide to change the pace of the path and clear all the obstacles with use of 1 button. Very clever use of paths and tiptow! Also, check out his sequel to last week's highlighted level, Big Vacrat Theft, Episode 2, which furthers the story of that dang Vacrat stealing your Jem!
Hardlights > Balloogs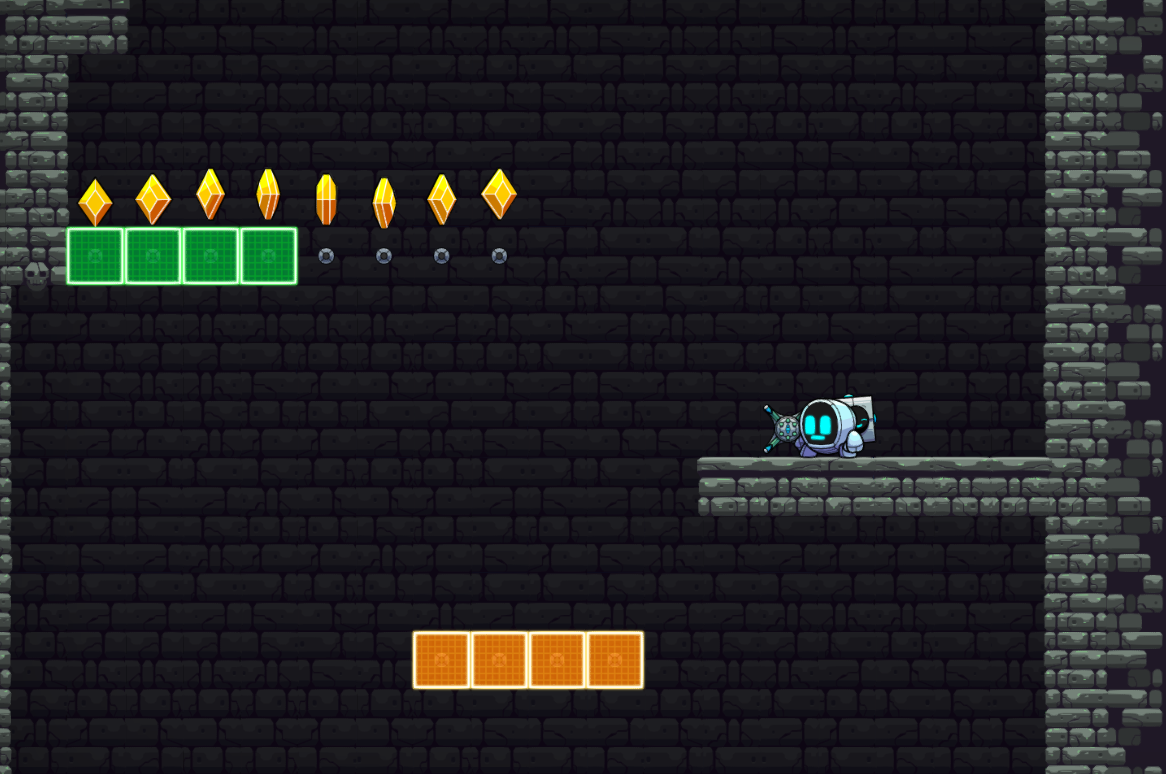 The new patch introduced hardlights, and HighChair has created a well-paced beginner-friendly level Hardlight Tower to explore them. The level really showcases the fun colors and puzzling shenanigans that can be created using switches and hardlights.
Practice your missile shooting!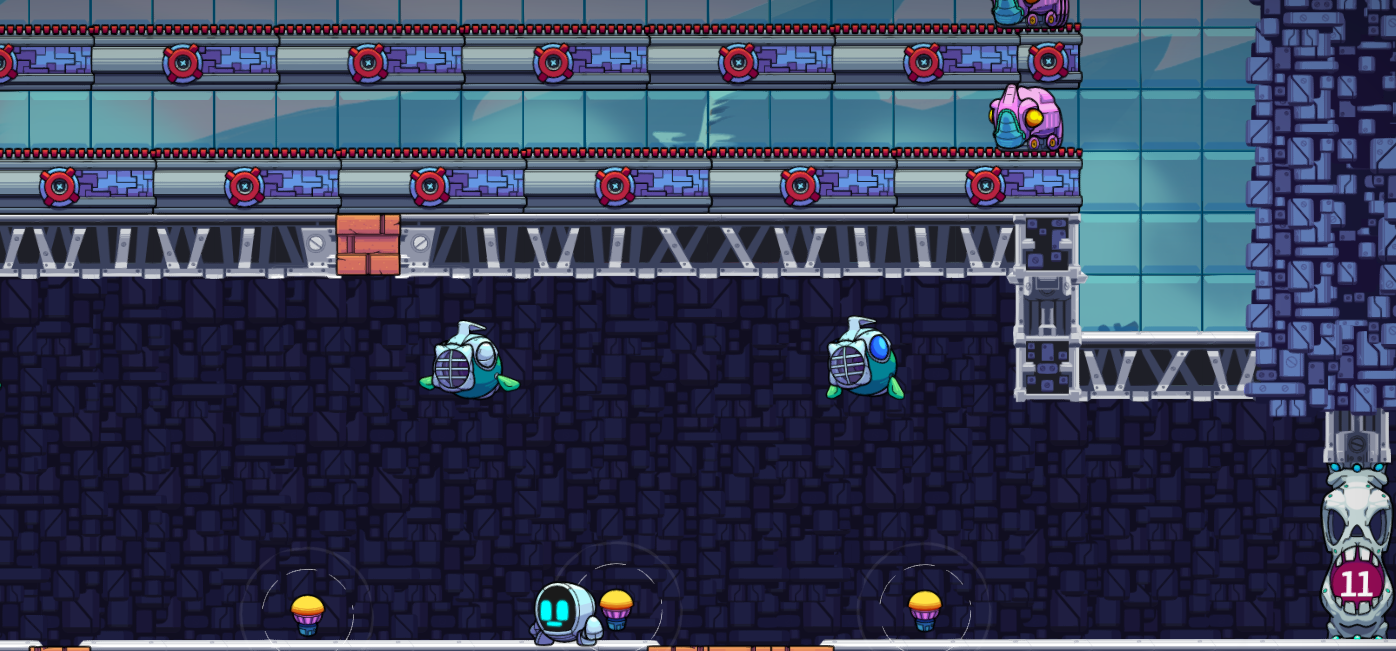 If you ever wanted Levelhead to feel like a missile lobbing contest, well we've got the level for you! Flipwip Missile Factory by Tardigrade Astronaut is a well-paced level where you practice shooting missiles to bring down rogue Blopfush. Were they rogue, or just minding their business? WE DON'T HAVE TIME FOR QUESTIONS, GET TO FIRING!
Package Powerup!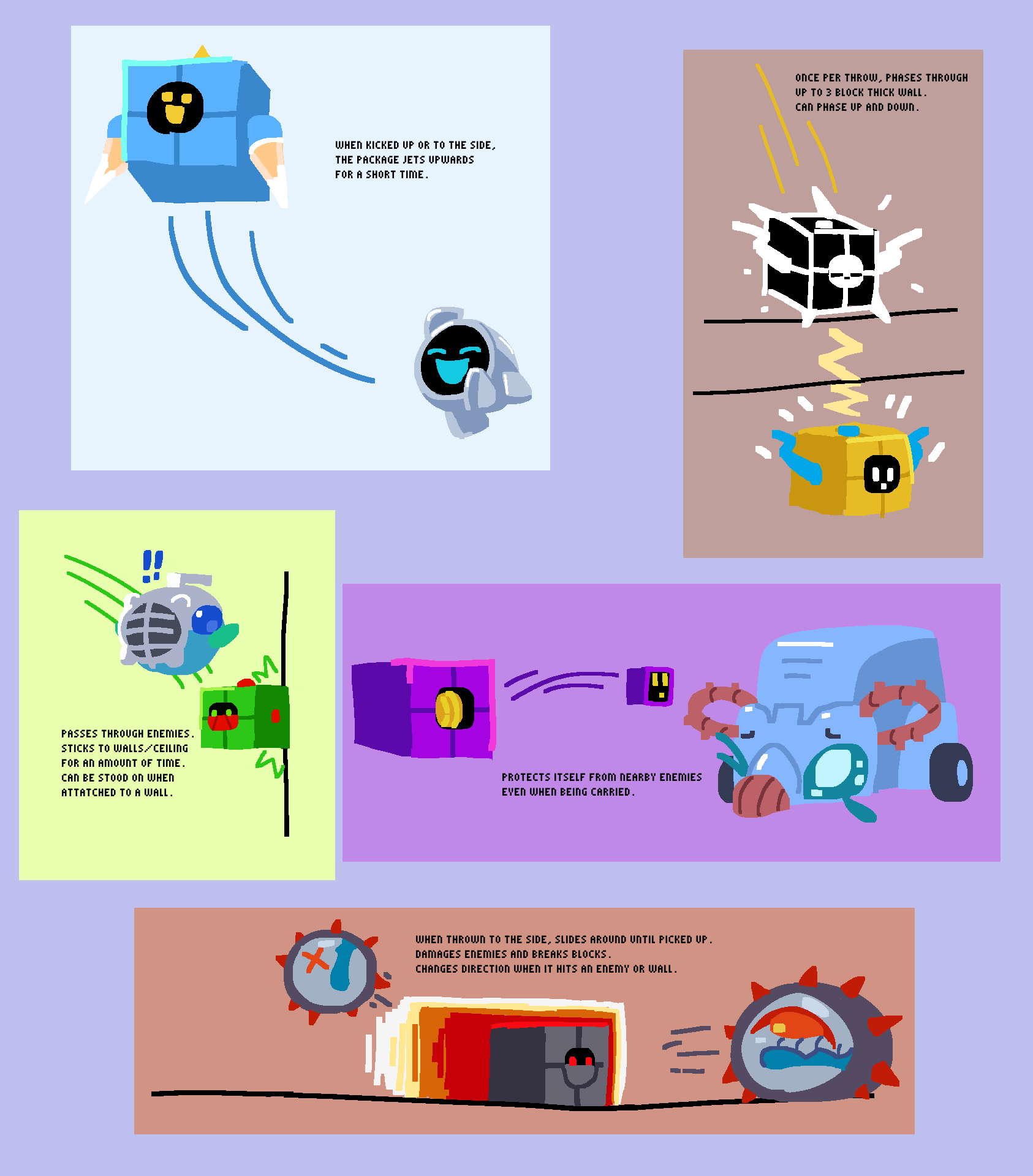 SleepyDoof's latest fan-art featured the package reimagined as the bearer of powerups! We loved the imagination and the art, and may have had too many long discussions about just what it would take to turn the Package into a Waylaying freight train.
If you've got awesome artwork to share, don't hesitate to hop into the discord!
Highlights:
Levelcup's next season has started. The theme is Boss Fight and the submission deadline is July 21st!
Kyle has taken the initiative to manage the schedule for co-op play through parsec. Sign-up and figure out the time and play some co-op levels!
Espurrator's Left or Right!? is a fun level with plenty of powerup options and choices. In Go Fast, GR-18! you will be running for your life from saw blades, but will be happy with your accomplishment at the finish line.
NoicreC's saga of hmmm continues in Terrible Mission of Hmmm. Expect the unexpected and enjoy the craziness!
# Whaddya waitin' for?
Grab Levelhead over on Steam or download a free demo on Itch and make some levels :D