Did you ever have a dream to be one tower commander in tower defence game to understand how it feels to get on the battlefield?
Now your dreams come true!
Yeti village is under attack of strange creatures!
Yeti have to fight using all they have!
Get game on Google play -
Play.google.com
Gameplay video - Youtu.be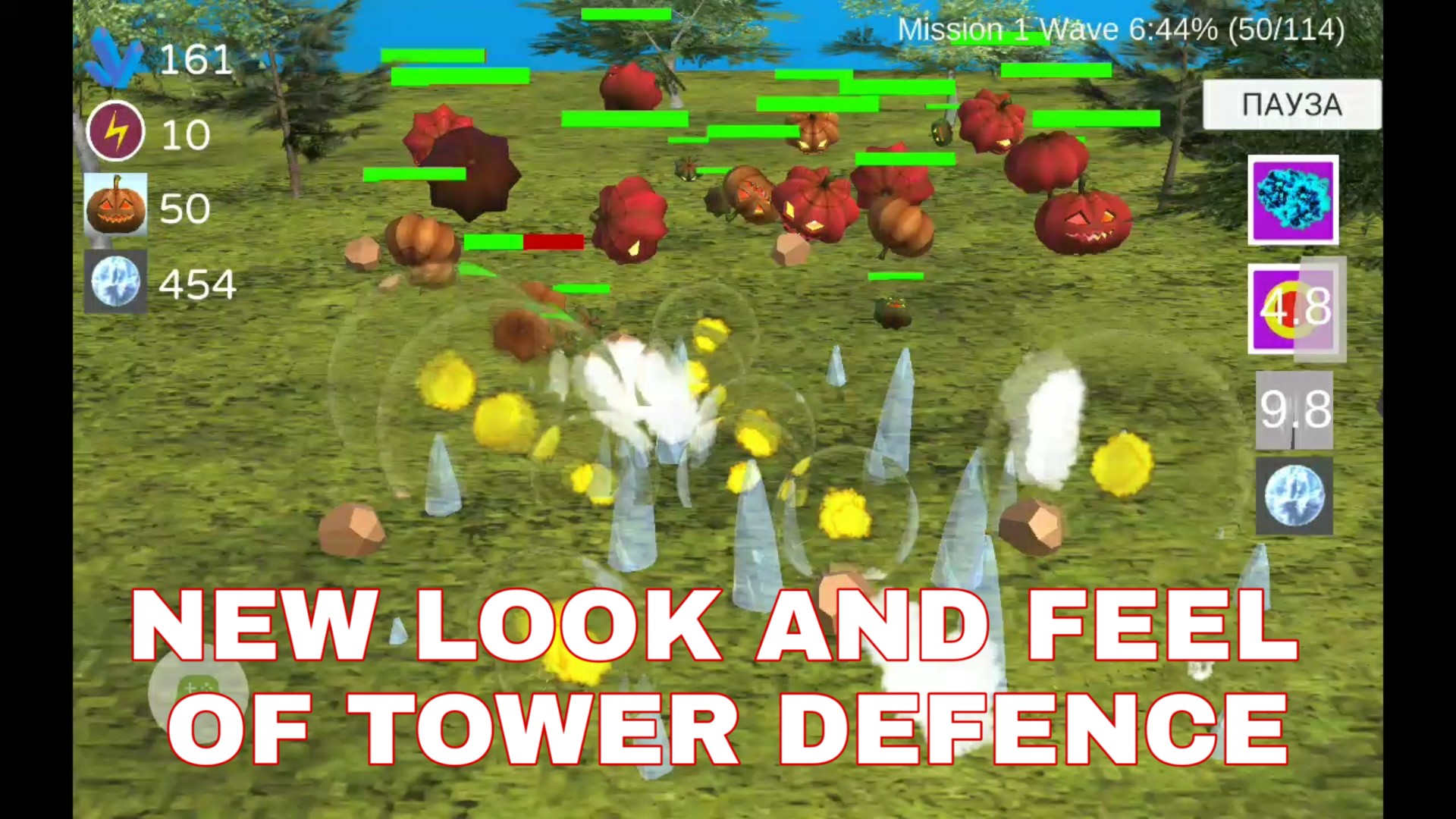 In this game you take yeti-size snowballs and magic under control to save yeti lifes!
This game is in early access state, it may change over time.
Now it has:
- one location (mission) with many waves inside
- 5+ enemy types (bigger is stronger)
- limited ammo (ask druid in PAUSE menu for more)
- endless magic - icerings, shockwave and icestorms (each needs crystals to cast)
More in future updates:
- new bullet types: ice, wood, stone,... and even bomb!
- new magic spells: poisons, fire, defence etc
- new toothy enemies, hiding, jumping, firing at you
- new beautiful locations
- new destructible on-field obstacles
Gameplay:
- single touch - throw showball to touch point
- two-fingers touch - cast magic icering on touch location
- to cast icestorm or shockwave spell, covering all field, press its button under pause button in upper right corner of the screen
- if you run out of ammo or shield - press PAUSE and ask druid for more!
---