Yesterday we officially announced our second game, after Aaru's Awakening. This is the multiplayer madness game YamaYama, which we posted on Greenlight simultaneously.
YamaYama is a whacky party game where you go through all sorts of fun mini-games to collect points on your path to victory. Most of the game modes utilise the FatSuit mechanic, where characters blow out and push other players away. We made sure to make the controls really easy to pick up, so this can be the go-to game for parties.
The game has been in production for about a year now, and ever since we had a working prototype we've been getting at least on group of playtesters a week. They gave us valuable feedback and ideas and we wanted to continue this moving forward. Because of that, we've decided to release the game as soon as we get Greenlit, on Early Access - and work continuously to collect feedback and ideas from the community. We want our audience to decide what should go in to the game.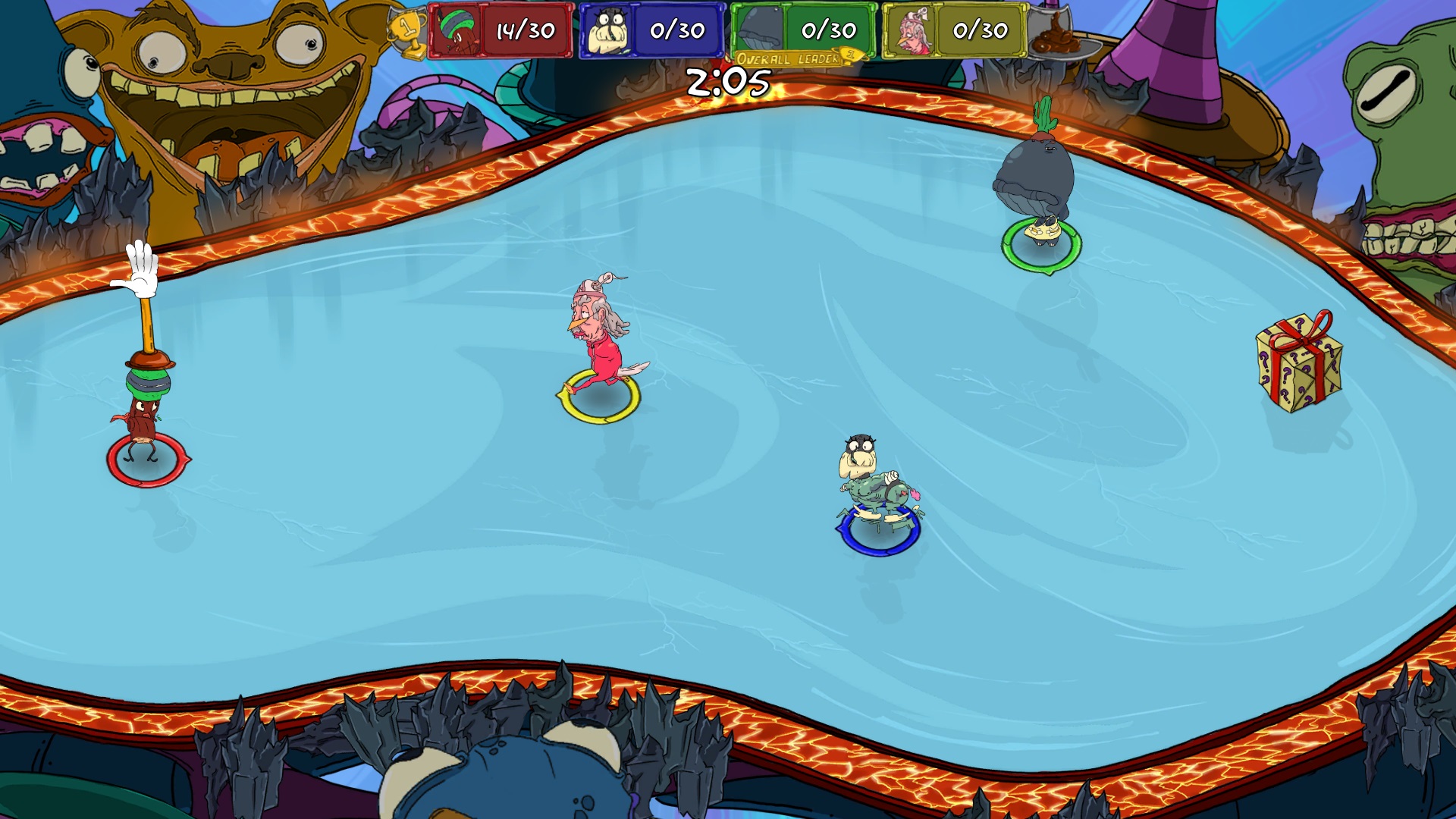 The whole idea for YamaYama is for it to be an awesome party game - a game to have fun and laughs with your friends. From there we decided to have the art and music in that spirit. I'll leave some Screenshots to give a better idea of that. Any feedback is appreciated and if you like what you see please help us defeat Greenlight with a vote :)
Jóhann Ingi