We're currently concentrating our efforts on controls and gamepad compatibility.
As you can see in the video above, we are actively working on Fractal Space's mobile gamepad controls.
Indeed, it's a wild world out there for mobile gamepads. There are hundreds of different controllers for Android and iOS, all with different button mappings and layouts.
We're making sure the game will work with most (if not all) of them, ensuring you can enjoy the game with the controller you already own!
There has been a change with the Taser Gun's behaviour. On mobile platforms, if no controller is connected, the Taser Gun is displayed continuously on the screen.
If a controller is detected, or the game is running on PC, the Taser isn't displayed by default. You first need to aim with the left trigger, and shoot with the right trigger while aiming. Sensitivity is globally reduced while aiming, which makes the game easier to control during puzzles involving precise taser shooting.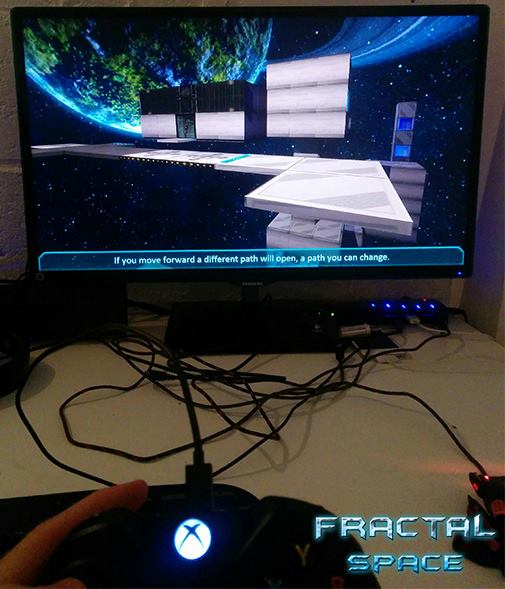 Fractal Space with an Xbox One Controller
The entire User Interface is being rebuilt from scratch to support many requested options by our players:
There are now some Graphics options, available on PC and mobile devices: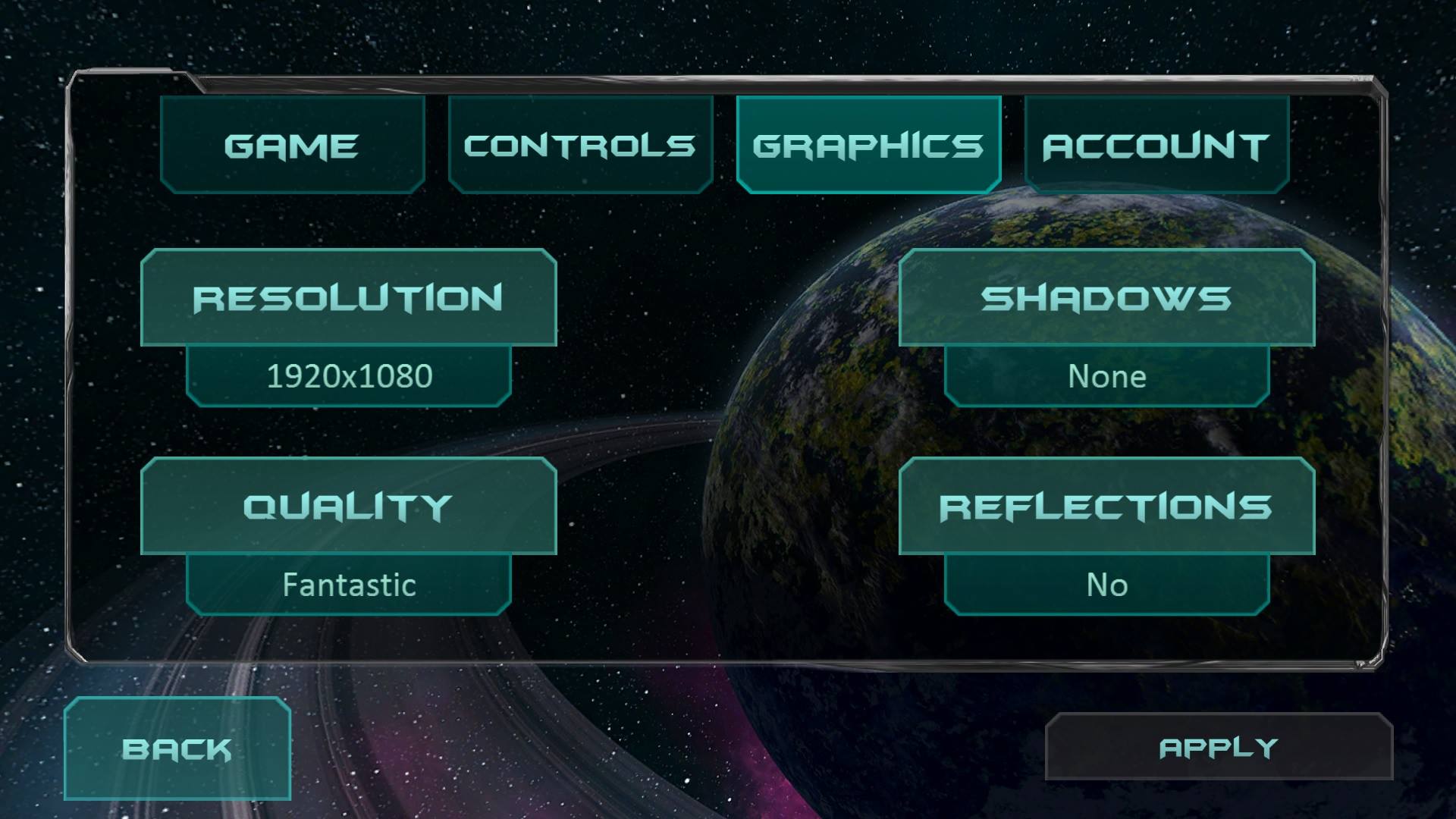 Resolution, global game quality, shadows and reflection can be changed to adjust game to your device
You can invert horizontal or vertical axes separately, as well as change their respective sensitivities:
As requested from many beta testers, you will now be able to launch any specific chapter from the main menu, once the game has been finished once:
The picked up recordings you may find while exploring the Space Station of Fractal Space can now be replayed on a specific interface:
We're also making sure User Interface navigation works flawlessly with controllers, on both PC and mobile devices.
All of the above options will be available on PC, but also on Android & iOS, so that you may customize your experience and visual quality!