NEW VIRTUAL MACHINE INSTALLED
As OHM mentioned we have a new server that was installed which will be configured to host our Development Server and the Training Server. This will be fantastic once completed and it will mark the first time in several years we will have all 4 of our old clusters back online:
Campaign
BETA
Training / Events
Development
In the future we will be creating 1-2 extra overflow servers in preparation for Steam release to make absolutely sure the game is up and available for everyone to play. On this note, our goal is to continue towards the track of getting on 1.35 and doubling our current server capacity, with FULL intention to make sure we can get everyone into a single server. That said, we need to be realistic and make sure we do this right.
NEW SERVER MACHINES BEING CONFIGURED
We currently have 3 more machines being configured. This will help us back up our data more efficiently and allow us to keep our service up-time higher. One of these servers is planned to be a dedicated fall-back box for our Live Cluster, in case of an emergency we could get you back into the fight much faster. As part of this plan we'll be installing IP Power switches which will allow us to remotely reset machines and once again, dramatically increase up-time and problem resolution if something occurs.
YOU, can help all of these initiatives move faster and provide us with the fuel to do more by becoming a HERO BUILDER. It has never been a better time to HERO UP and back CRS.

As a hero you will receive a free towing account, recognition in-game, closed BETA testing access and a forum for one on one chat with Developers. Are you ready to help make this game better?
GERMAN MP34 SUBMACHINE GUN
As part of our roadmap plan we're working on bringing in some new infantry weapons to the game. This is the high-poly version created by our weapon modeler SADGUY.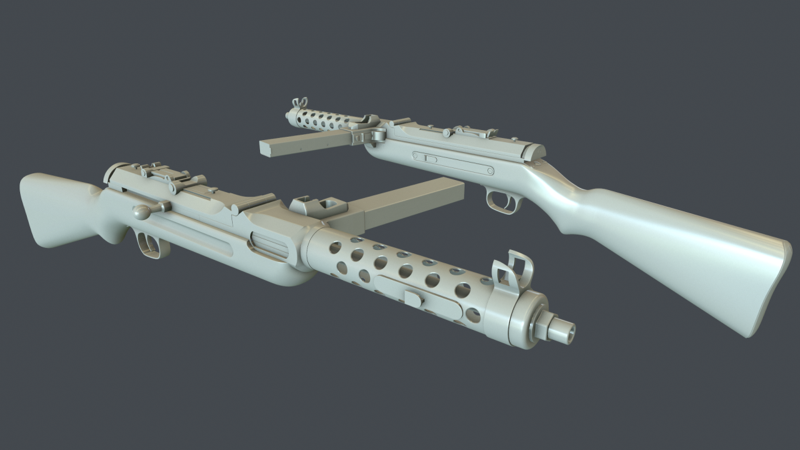 STEN GUN - ANIMATION
The Sten Gun modeling process has been completed and is now in the hands of DRAGONAV who is animating this weapon. We're really excited about these new submachine gun's entering game!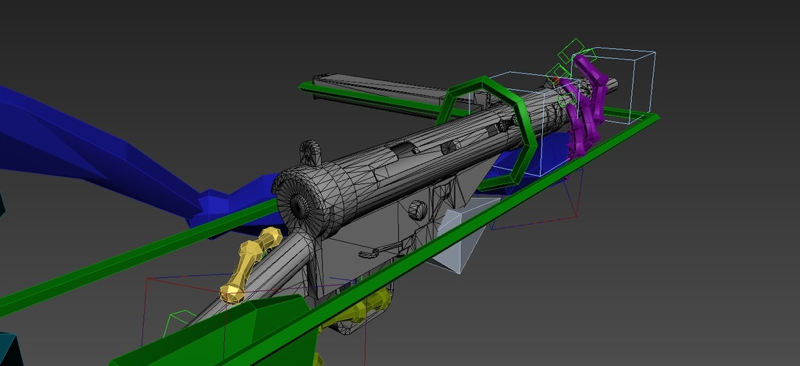 DEUCE AND A HALF
Here is the latest on the modeling for the Deuce and a half. It's nearly complete and then we'll begin working on the LOD's (level of detail). Next phase after that is UV Map and Texturing. We know lots of you are excited about this iconic vehicle hitting the frontline! A big thanks to OSALLIVAN for his great work here.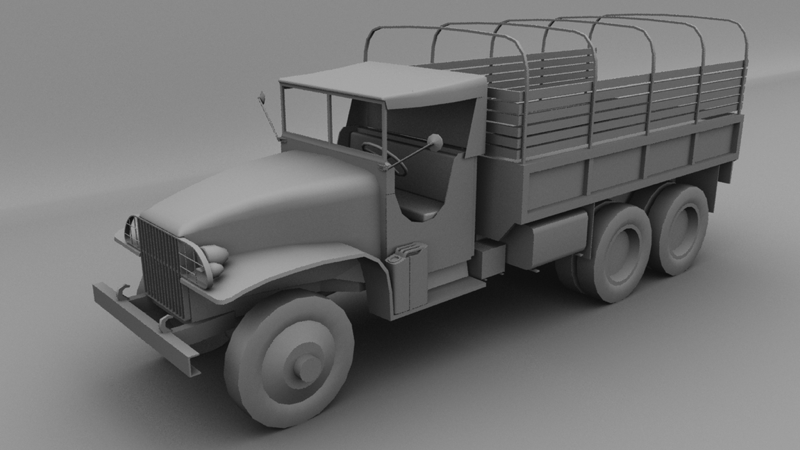 FORTIFIED MOBILE SPAWN
After some initial feedback on the initial fortified mobile spawn (FMS) we made some very big changes, to include scrapping the previous concept entirely and work out a player provided example. It's also important to note that the future of the Field Resupply Unit (FRU) will still be available but not available for spawning once the FMS is officially in-game, only its intended purpose of providing additional ammo. Huge thanks to our environment artist NETALYZER for moving quickly on this.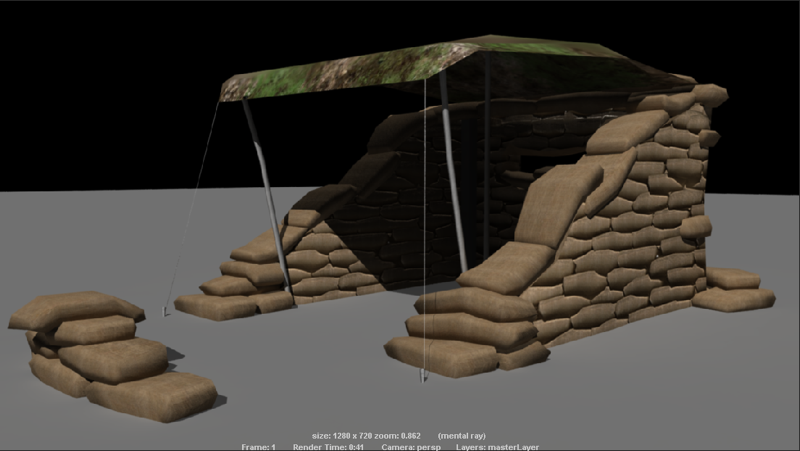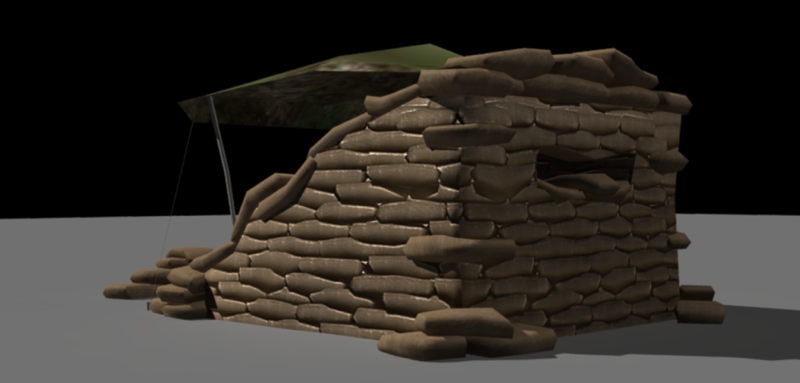 ALMOST THERE FOR 1.34.11
We are in the final stages of wrapping up this update. TGUNR and the rest of our programming team is moving as fast as they can to get the job done. I'll also take this opportunity to say THANKS to all of you who have participated during OPEN BETA.
Our hope is to build a dedicated BETA testing team because it is incredibly valuable and will empower us with the knowledge of any bugs.
WELCOME BACK SOLDIER - POST RELEASE
As promised in our Indiegogo Campaign, shortly after the release of 1.34.11 we will have a "welcome back soldier" promotion to bring back the veterans of WWII Online. This will occur once the release is proven to be stable and normal operations are confirmed.
We want to conclude this update by giving tremendous thanks to all of you who are subscribed to WWII Online and who have continued to keep your subscription active. YOU have kept the ball rolling and given us life. We hope we're doing our part to give back and show you that we do have a great future ahead, and as long as you're with us we can stand the test of time.
Please spread the word to all of our WWII Online community members who are active or currently inactive. Your efforts to get them back into the virtual battlefield are far greater as a community initiative then anything we could do.
We'll see you next week, SALUTE!