Wrongworld 1.3 Has Launched!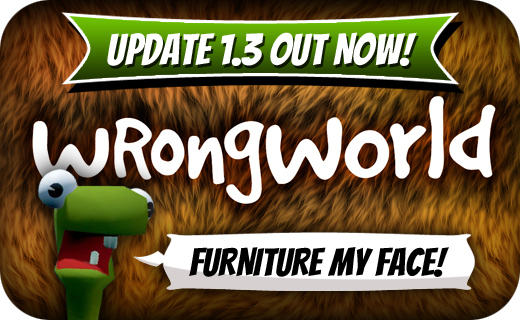 Wrongworld, the surreal survival game with an overwhelmingly positive review score from Steam users, has recently been updated with the imaginatively titled "Update 1.3", meaning there's a tasty slice of new things to talk about...
The Computer System
Once you've built an Electronics Workbench, you'll now have access to a brand new "Computer System" recipe.
What's it for, you ask? Several things...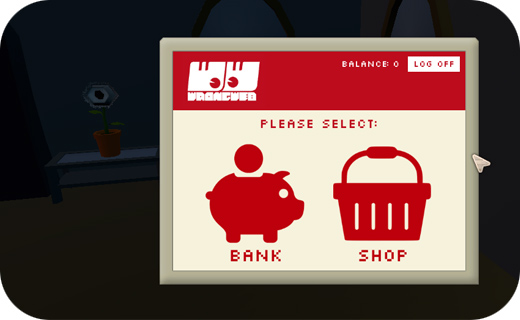 Online Banking
Via the wonders of the WrongWeb internet, you can transfer Coins from your inventory directly into an online bank balance, and back again. Don't ask me how it works. Magic, I assume.
Online Shop
You can also use the Computer System to access an online shop, allowing you to both sell unwanted surplus supplies and buy exclusive furniture (which is 3D printed from the comfort of your own home).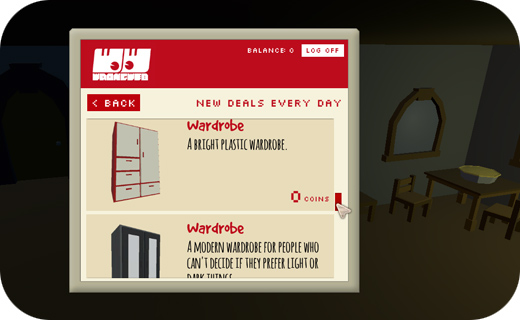 Selling Resources
Whether you're an avid farmer, forager or hunter, you can now sell your spare resources and have coins instantly deposited into your online bank balance.
Buying Furniture
Once you've saved up some cash, you can treat yourself to some new furniture to make your house a home.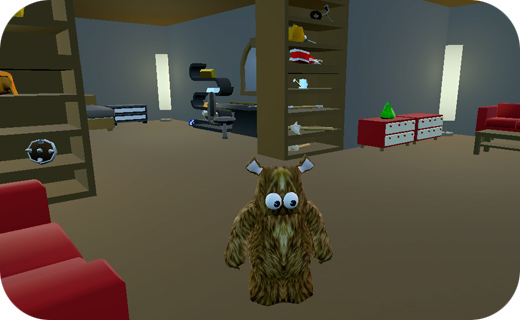 The list of items you can buy is randomised every day, so it's worth checking in daily if there's something in particular you want.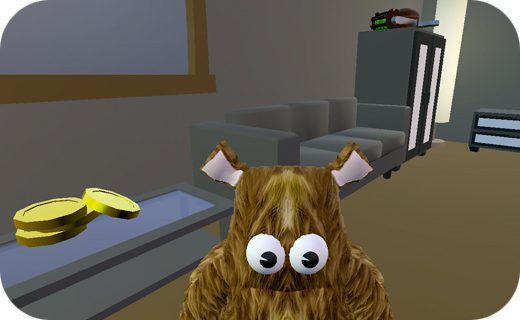 In Creative Mode, all of the furniture is available, all of the time - and it's free to purchase - so people can really go to town and quickly create some epic mansions if they so choose!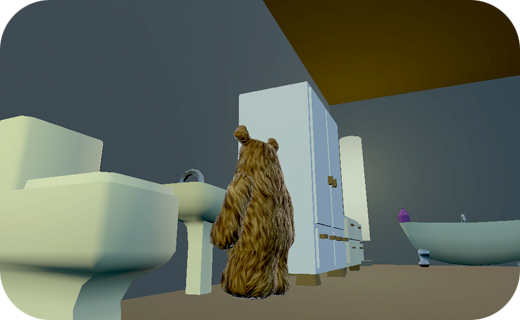 Construction Mode Updates
Previously, players could switch to "Construction Mode" to edit their house - adding walls, a roof, and customising the overall style - and it could also be used to move structures around. It can now also be used to move individual items around, which is pretty useful when you've just bought a shiny new bookcase and want to fill it with stuff!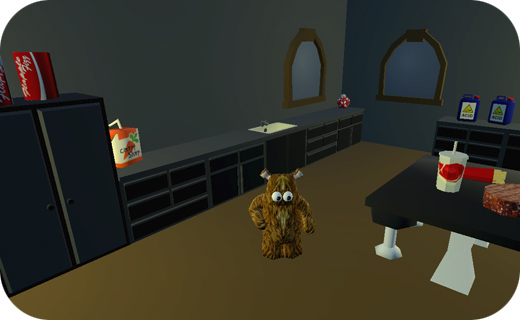 Metagame: Bathketball
As version 1.3 also added the ability to (very inaccurately) throw items around, it was only natural that I'd position a bathtub in the sky and throw lumps of coal at it, playing what I have dubbed "Bathketball"!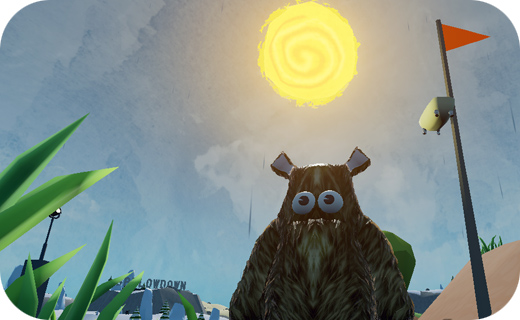 I think I'll try creating some kind of bowling alley next, probably using potion bottles as pins :)
What's Next?
Next up, it's time to turn my attention to potential console versions, but that doesn't mean the end of new content - there's still a lot more I have planned for the future!
Until Next Time...
That's all for now. If you want to learn more, check out the game on Steam for more info, come say hello on Twitter, and feel free to join the Wrongworld Discord.
As always, if you have any feedback or suggestions, please take a peek at the Steam Forums.

For more info on the game, please check out Wrongworld on Steam.