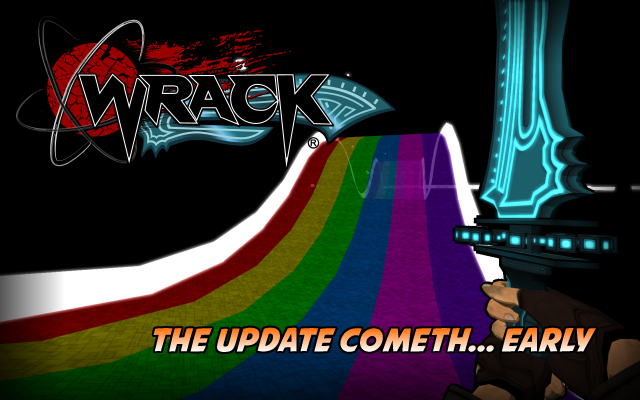 We're pleased to announce that the first of our biweekly Wrack updates is now available on Desura ! We wanted to get some of the bugs and other issues from our first beta release resolved as quickly as possible, so this update is out a bit early. The next update is still scheduled for Dec. 9th.
So, what's new in this update? Here are some of the highlights:
Fixes galore! – Numerous crashes and glitches have been fixed, including ones that allowed you to travel outside of the map.
Featured maps! – At least, we have featured maps! Two are fun speedrun maps, and another is a challenging map, for the few of you who think Wrack is too easy!
Gameplay improvements! – Wrack is now more fast-paced at all difficulty levels (except the last one). This affects Time Attack and Score Attack mode as well.
Font improvements! – Remade the main game font, and enlarged it slightly to make it easier to read. Speaker colors have also been updated.
… and plenty more!
Once again, this update is available for those who purchased the game through Desura.
Enjoy! :)