I continued to create the new harbor area, in the next month we planned to put out a gameplay trailer so I had a few weeks to completely finish this area. The shots below show continued development.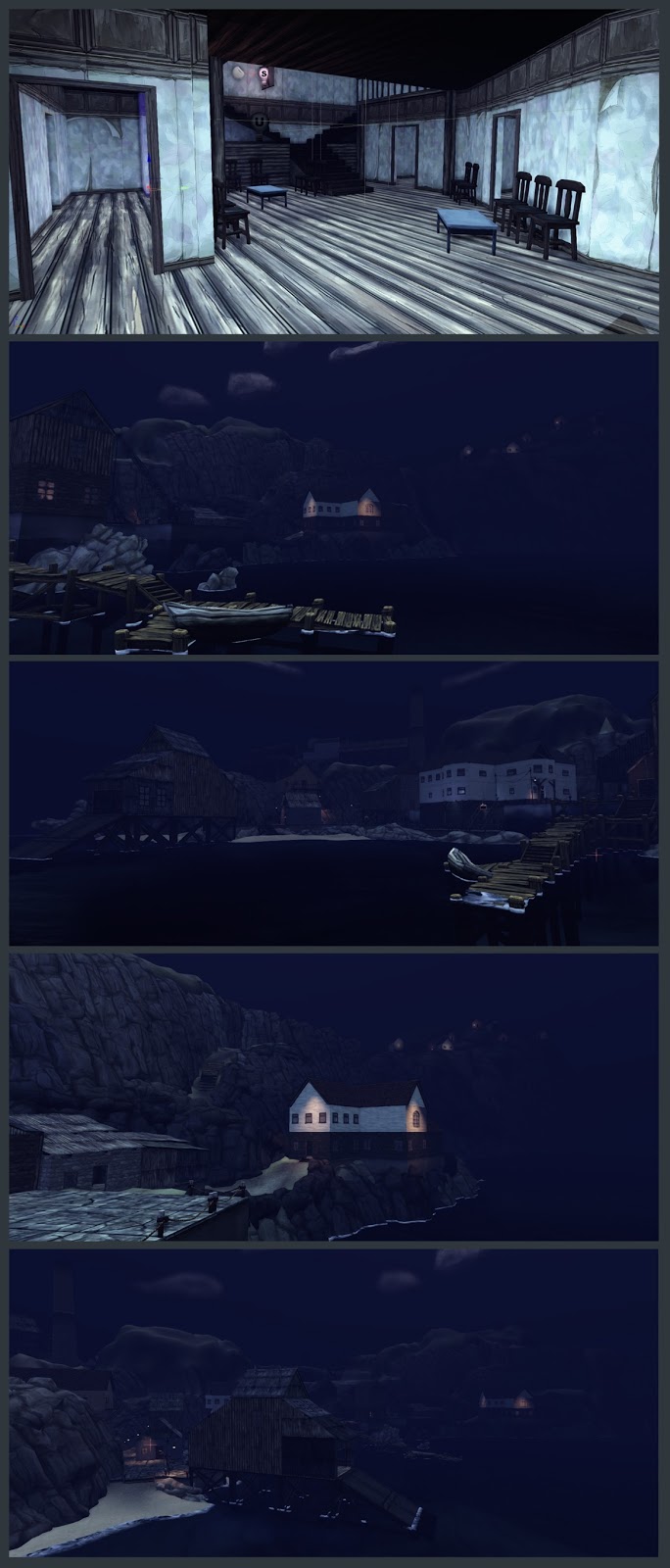 I then had to move on to creating the second part of the mining area as shown in the development shots below.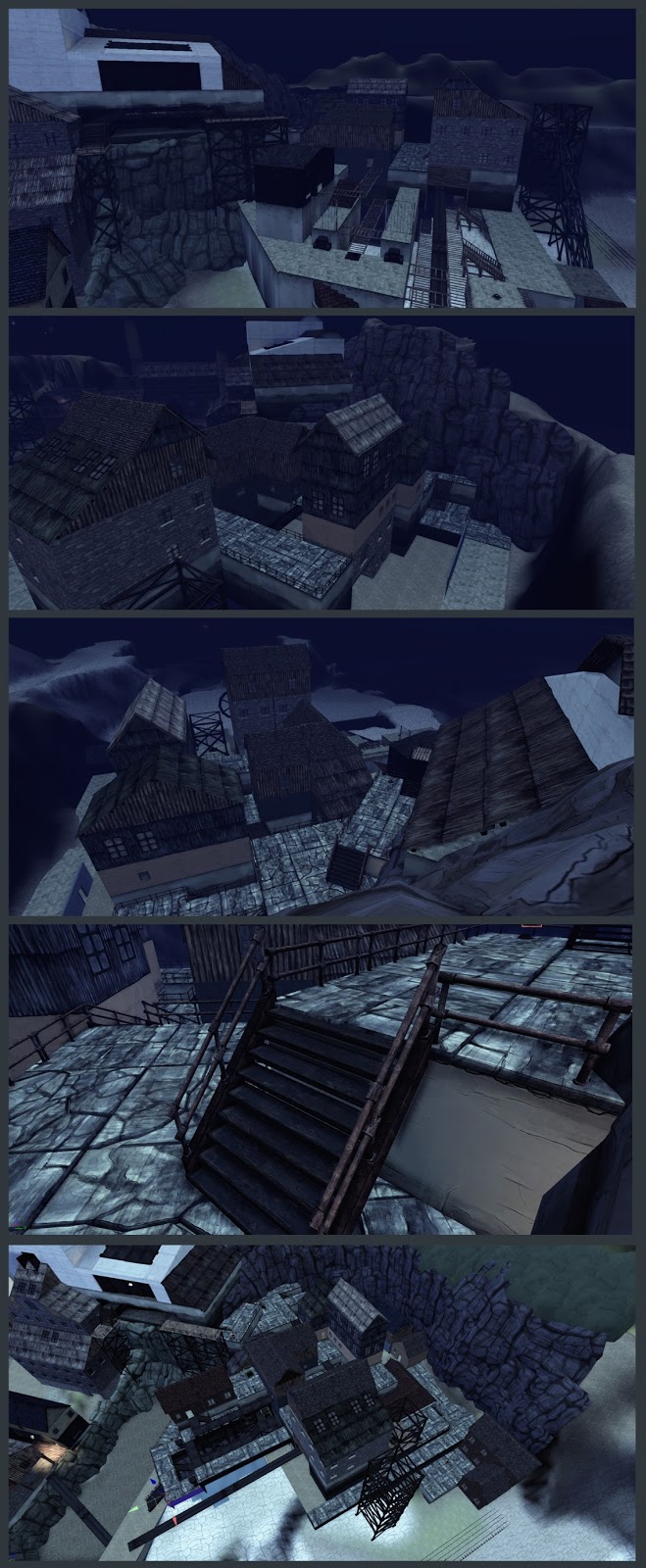 Reusing Texture Sheets.
In a previous blog post I mentioned how i created a texture for the metal shutters with the intention of re-using it on other assets. Below are mine carts that I textured using the shutter texture. It is also used on the train tracks as well as the settling tanks, but these meshes also required the use of wood textures. It all helps in saving memory and with the amount of detail we want to pack into Ether, every little helps.

Player Arm & Lamp
In the first level of Ether the player has to hold a Davy Lamp so to help with immersion we need an arm with a hand holding the Lamp. Below is a shot of the Arm and the corresponding texture sheet.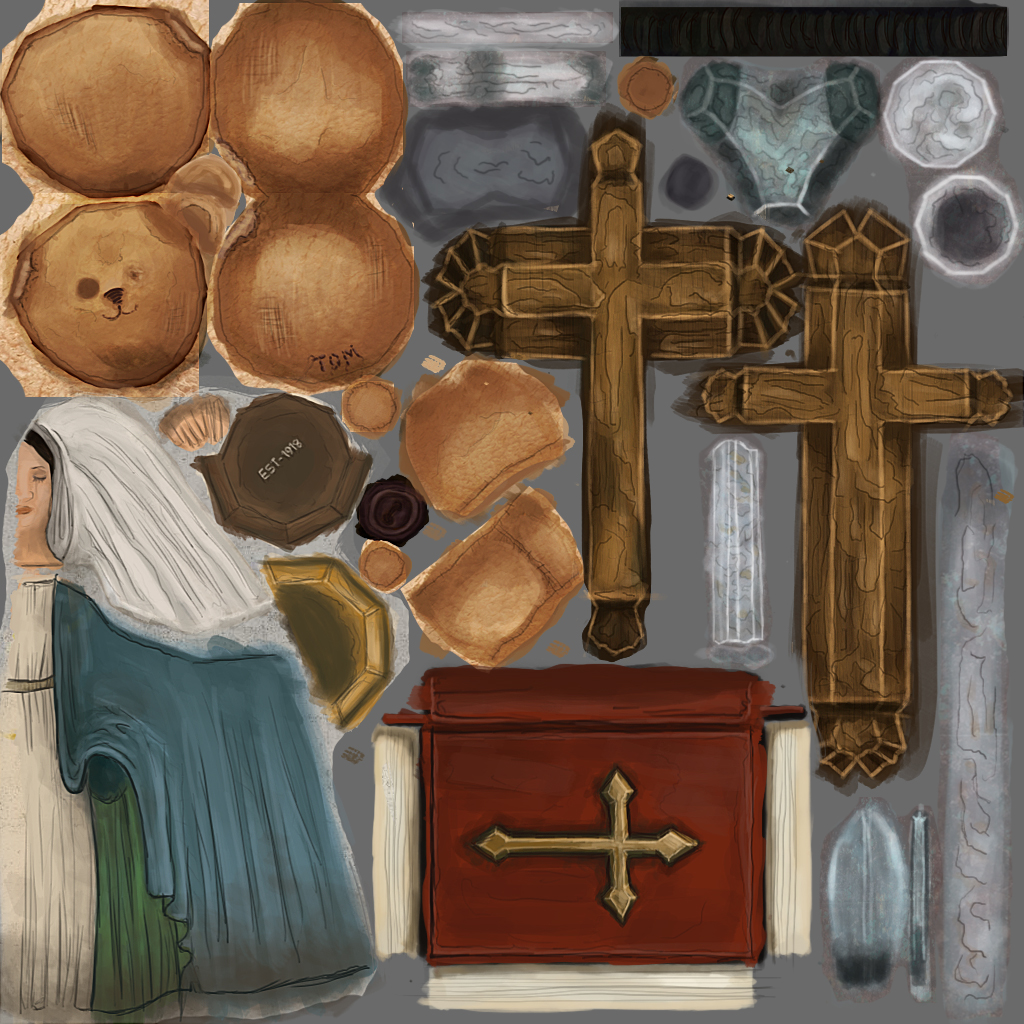 Texture Work
Below are some texture sheets I created for the finished Harbor they are not yet complete as they need line work and some overlay textures.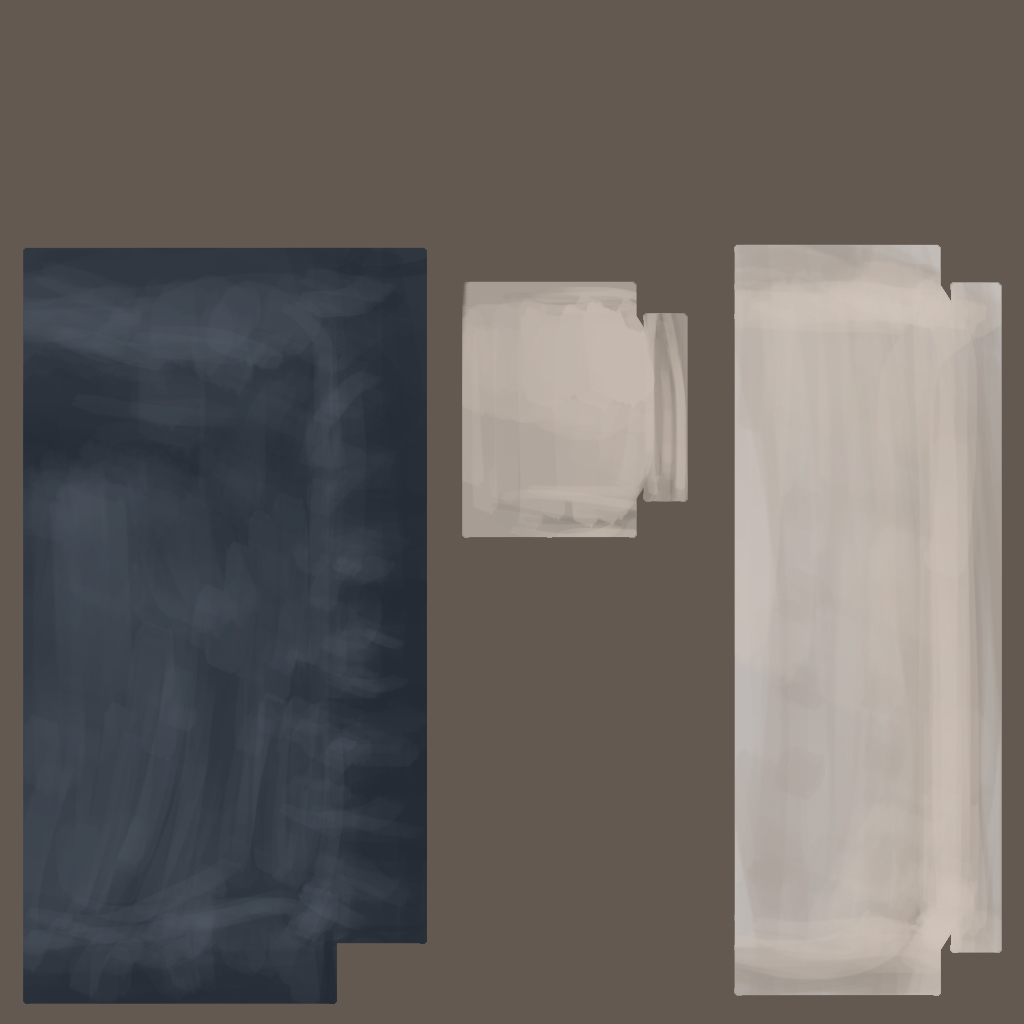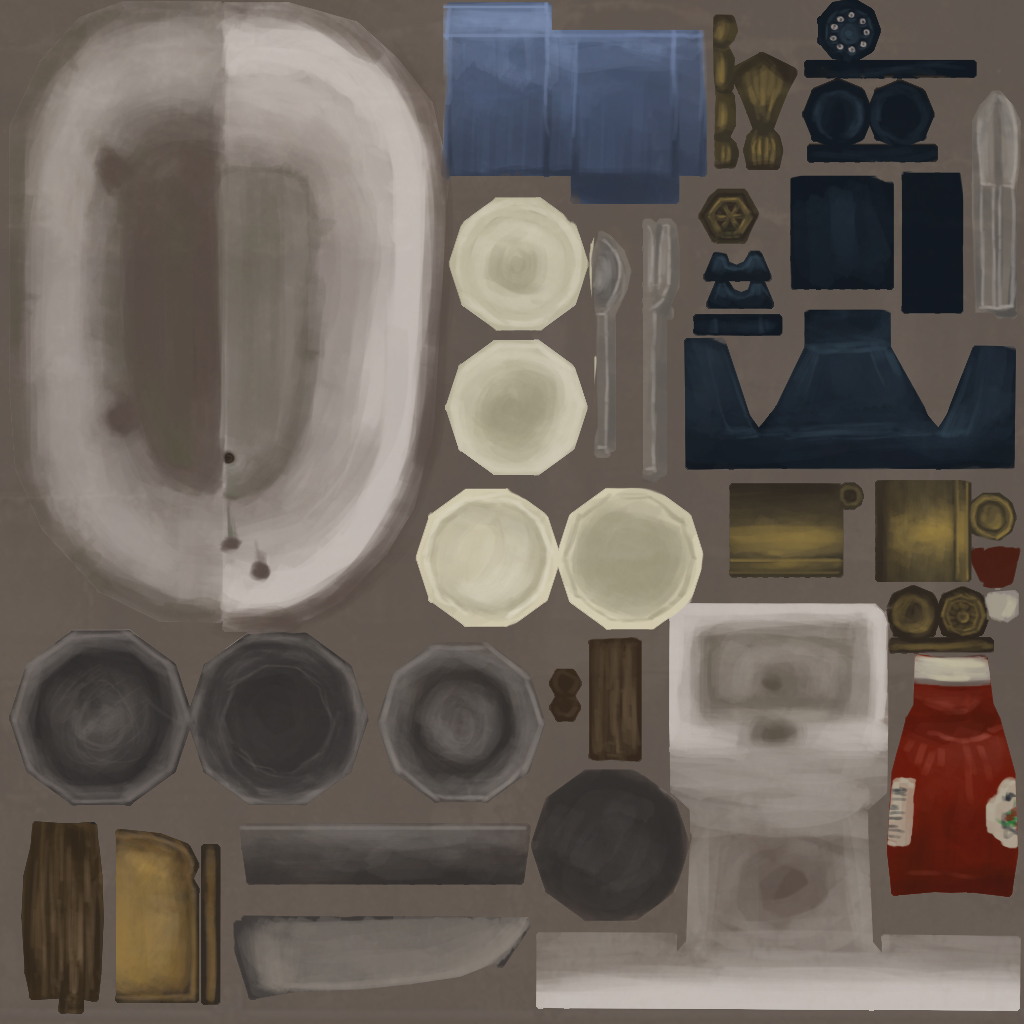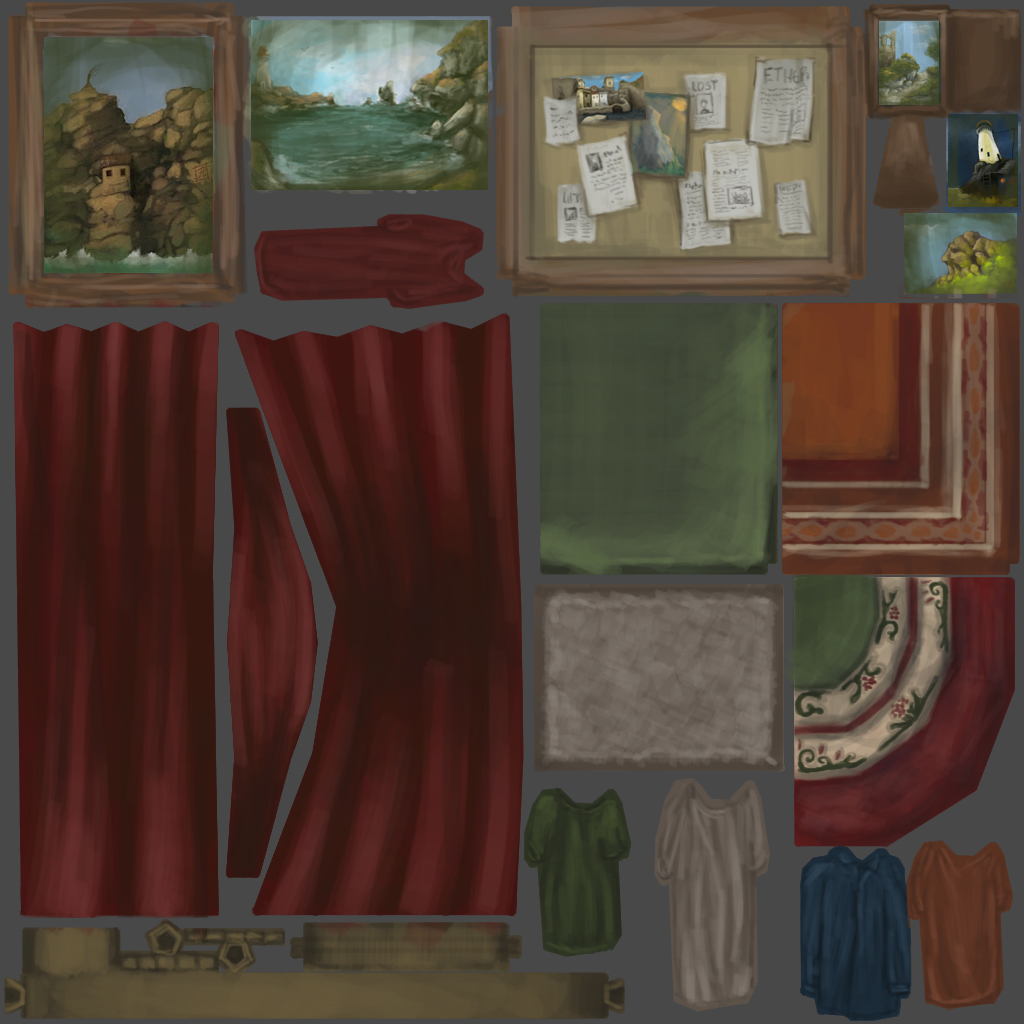 Creating an important Area
After the release of the gameplay trailer I got to work on a new environment, it was a 1950/60s Science Fiction living quarters. The shots below she me using existing textures and assets to create an initial pass. The wall textures and furnishings would soon be changed.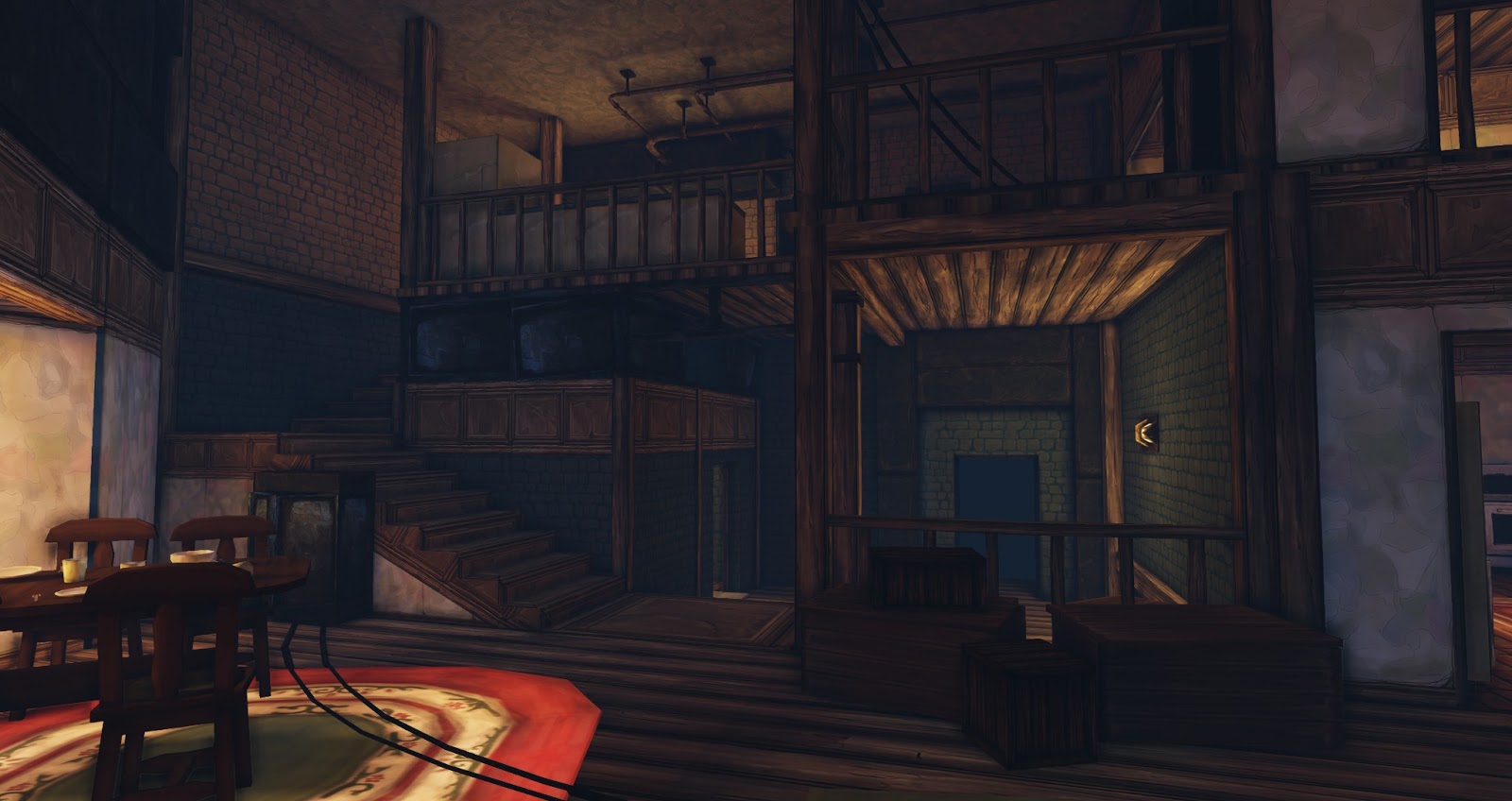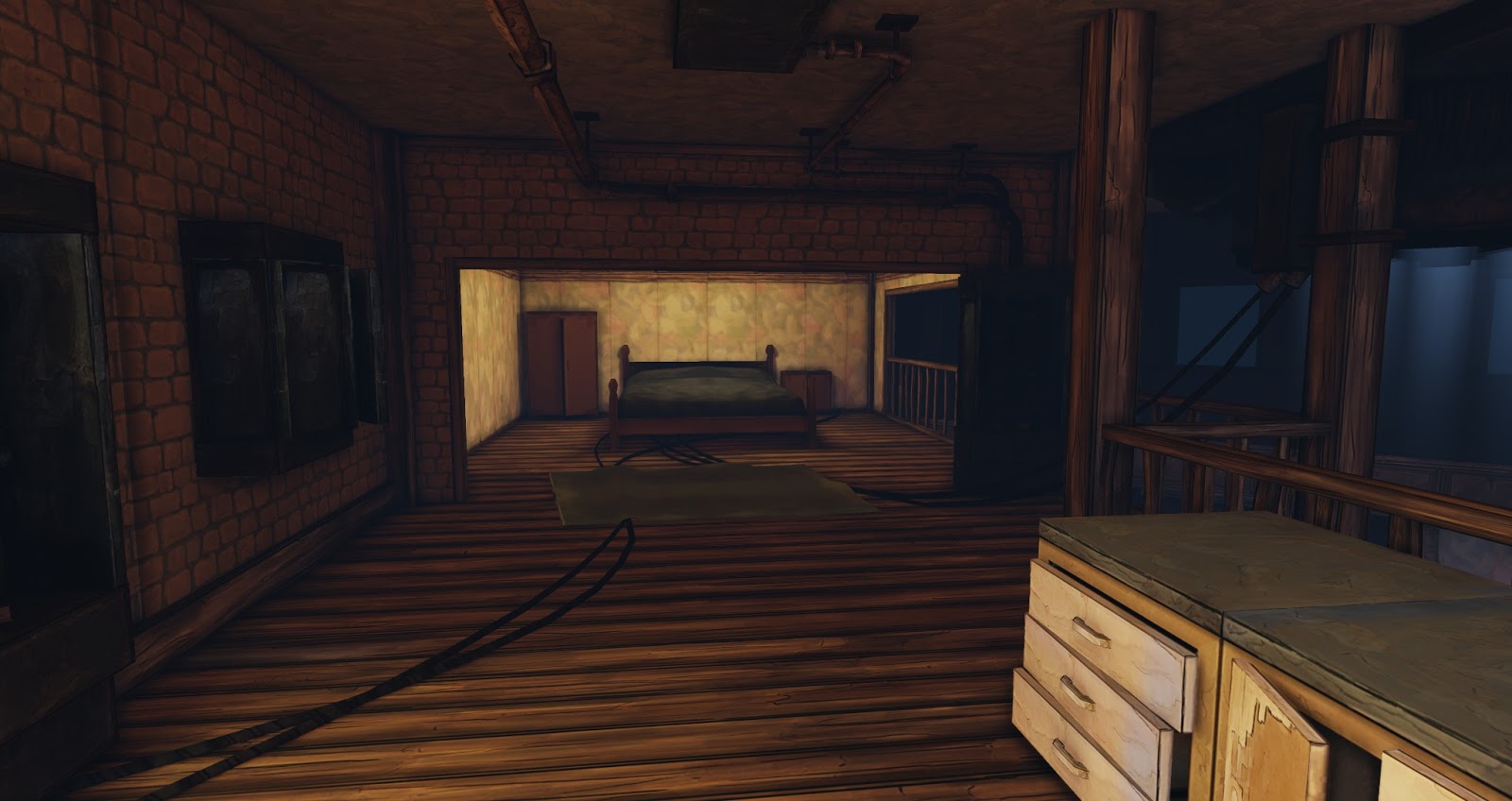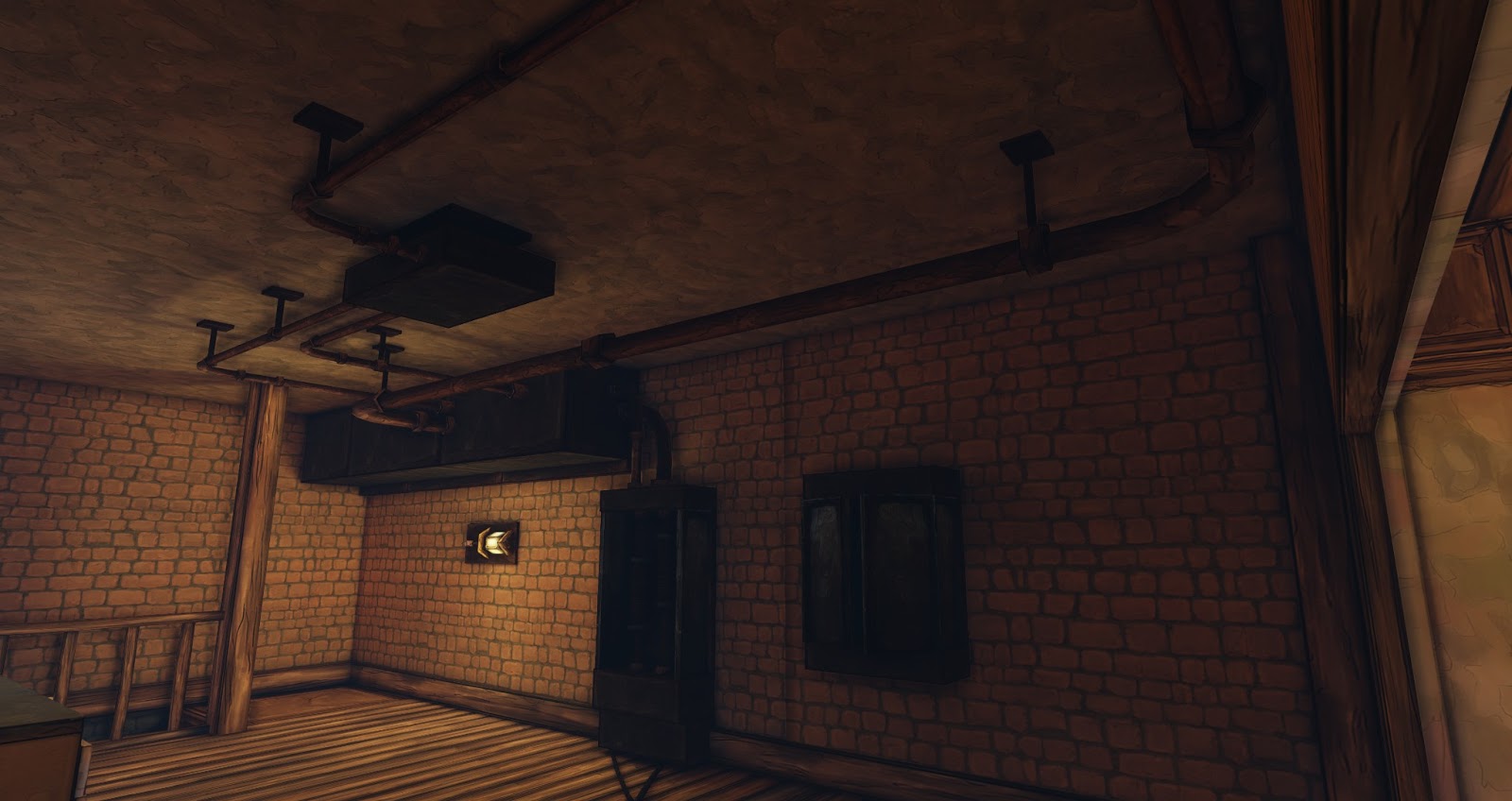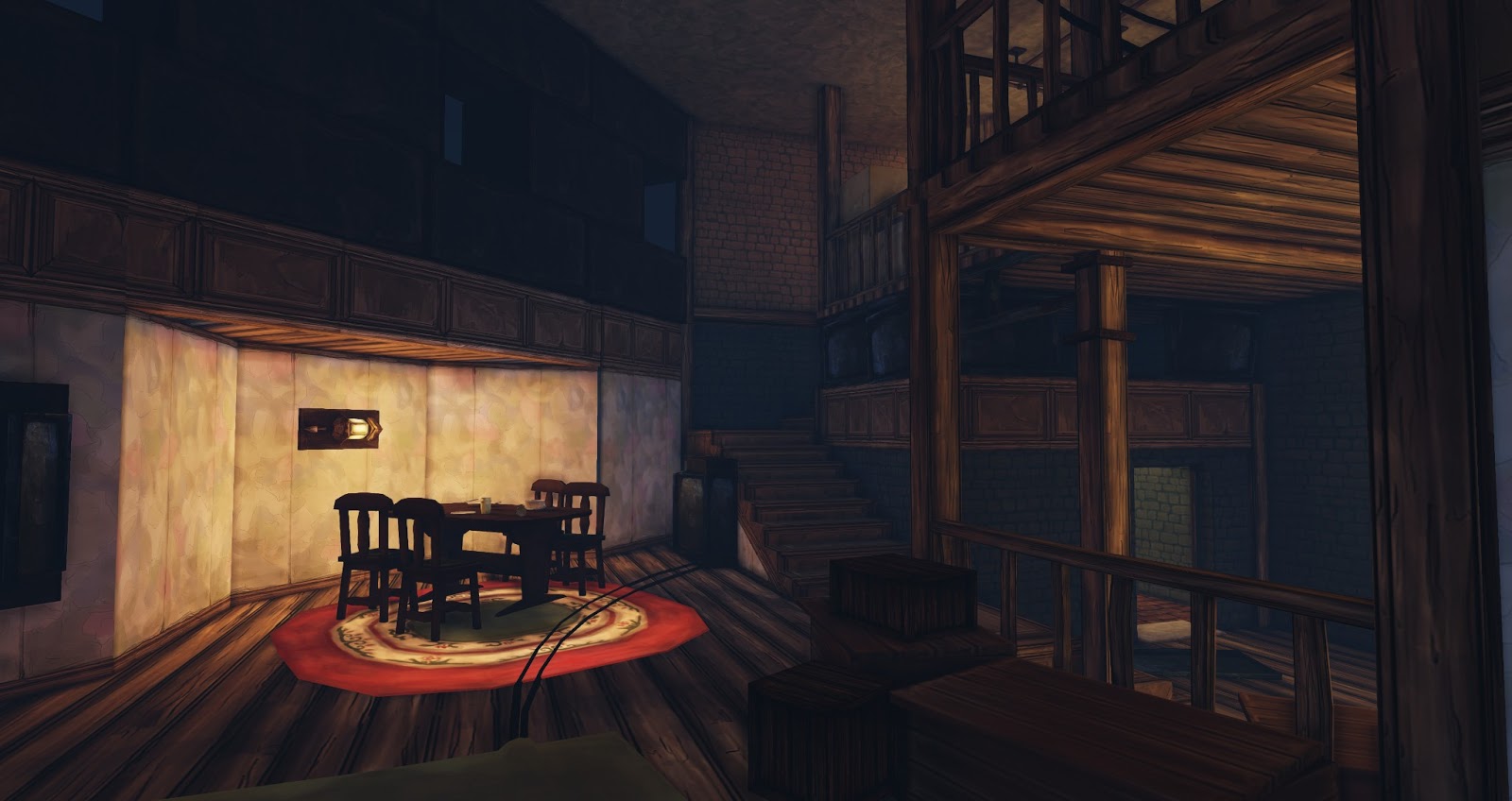 I then textured the Ether Chair, showing all of my processes and steps to creating the Ether style. Below you can see the finished chair on the Steam Greenlight icon, a Reference image sheet and the texture sheet.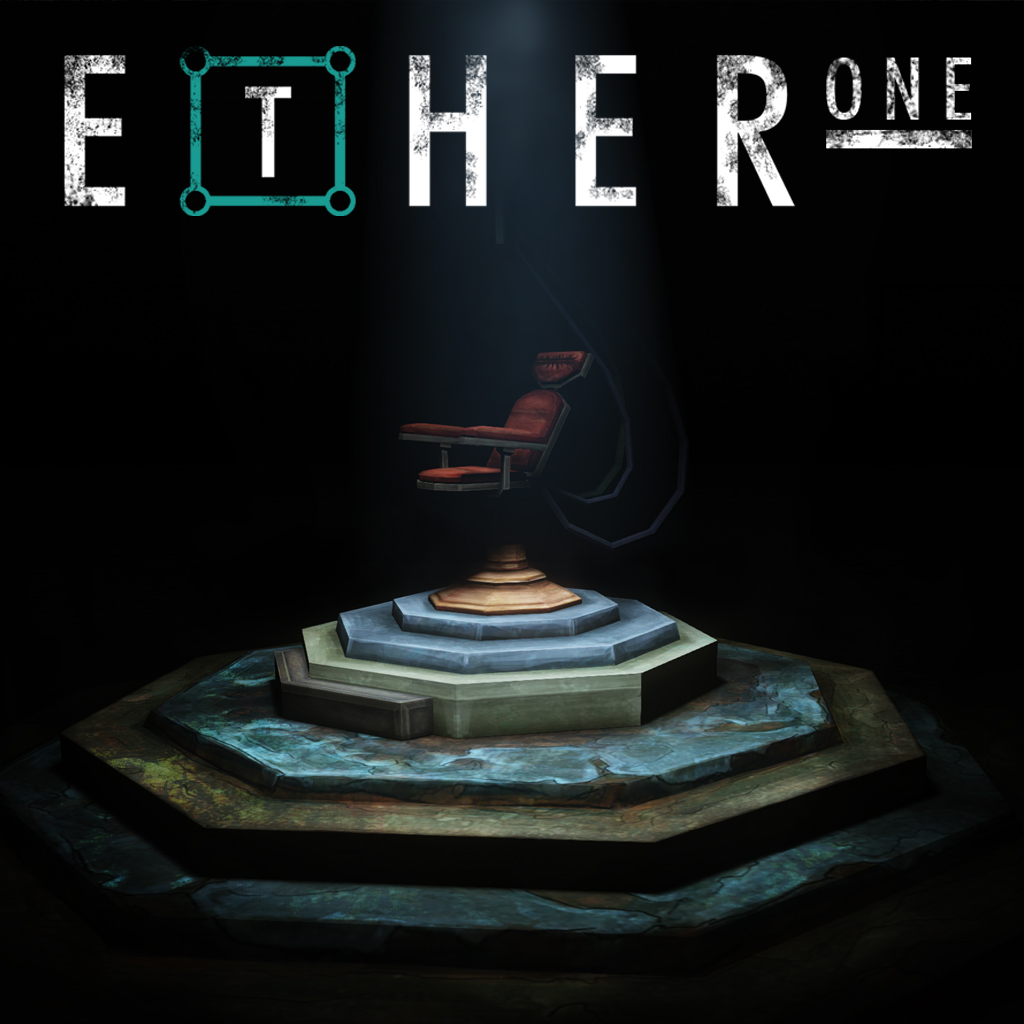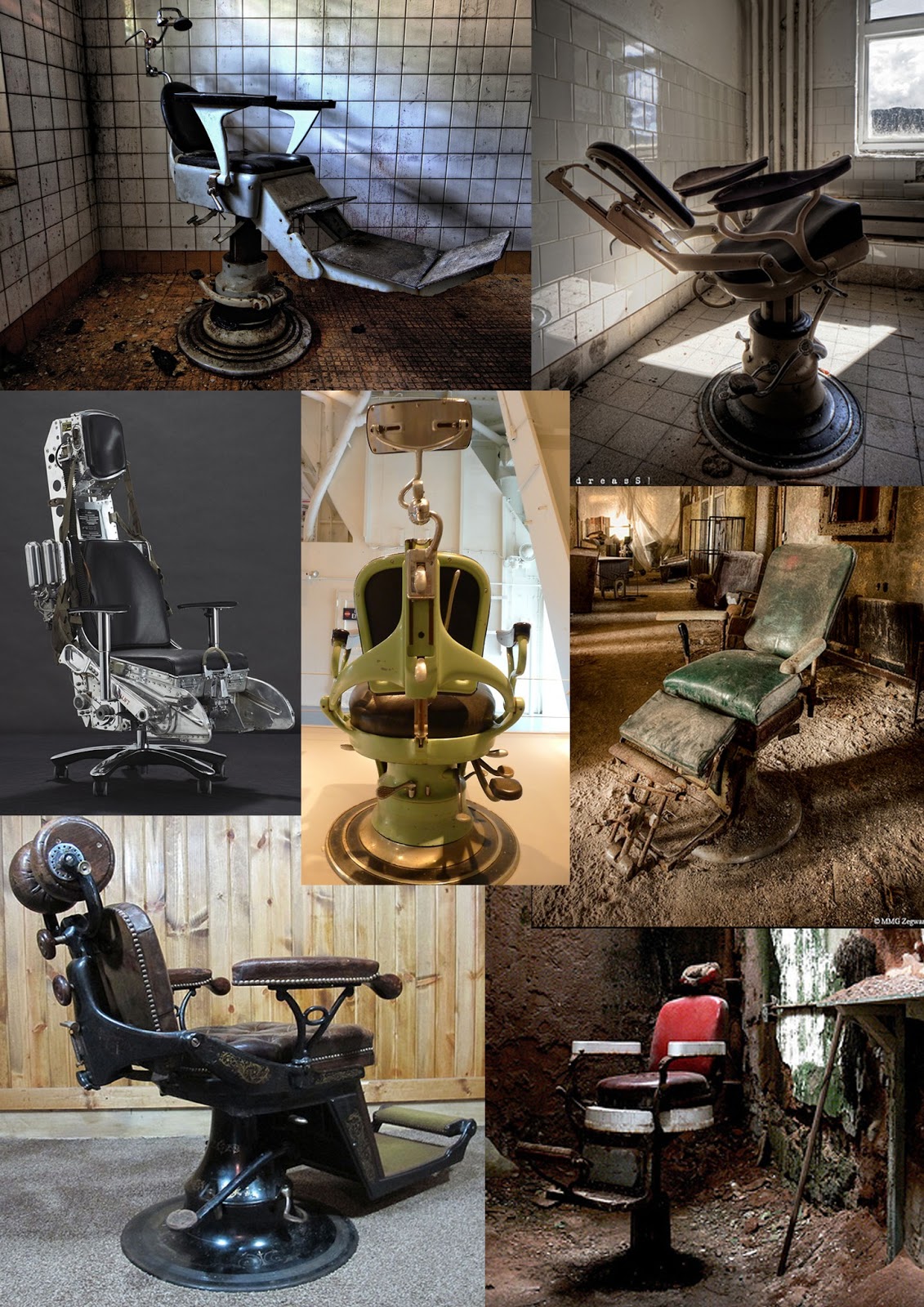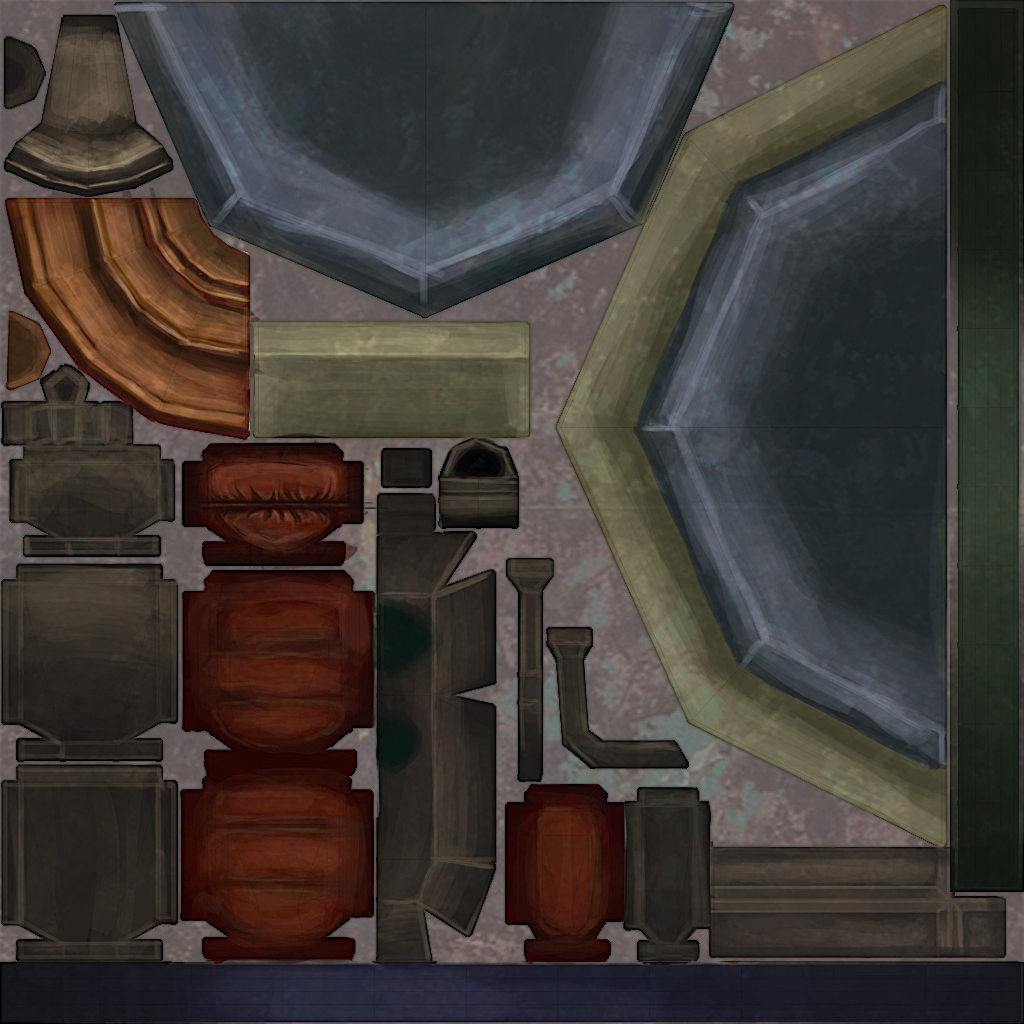 Thanks for reading this blog. If you have any questions/comments don't hesitate to ask

Next up, we'll be showing the more sci-fi undertones of Ether in the HUB area.