It's getting very hard to talk about Worlds without spoilers, especially about future missions. Fortunately, a lot of modifications have been made on older parts of the game, so at least, I can talk about that! These modifications were done to improve immersion in the different worlds, and to make their discovery more enjoyable.
- Fauna -
Birds have been totally remade; you can now see various species depending on the world you're exploring. They're more detailed and varied than before.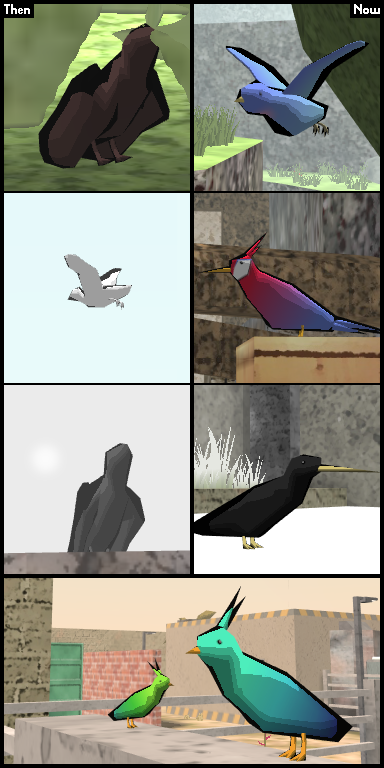 The same goes for bugs. Numerous species have been added, and they can now be seen in different colors, size, etc...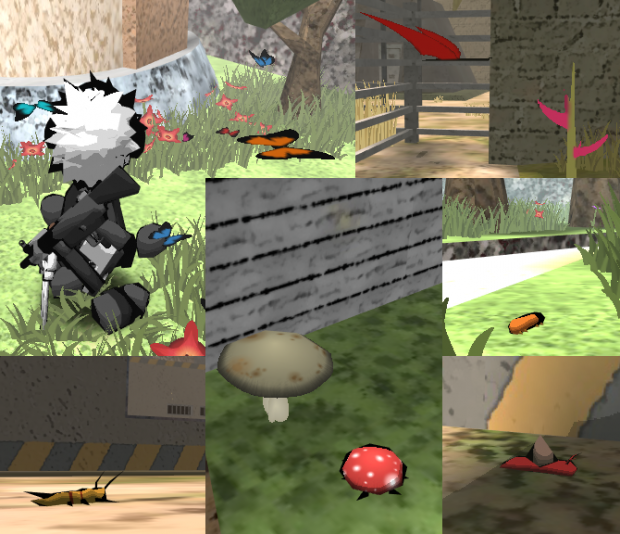 Furthermore, humans and some animals now have facial expressions (they blink, or change their humor depending on dialogs or situations), and their behaviors have been adjusted.
- Flora -
Finally, vegetation has been remade too. It's now dynamic and more varied. Expect flowers and strange plants in the final version! Here's a little "then and now" video:
These are little modifications, but the game feels more alive now. Stability has been slightly improved too; Reyk doesn't "shake" anymore (you can see this in the video), and some issues with camera collisions are gone.
Worlds is progressing fast, so expect some more informations in the coming weeks!