Hello everybody. the last time that we have done and are doing, I said last Thursday, well today not only will tell, well, show.
During the time while we were out, we worked on all biomes, well, I'll just until the forest.

The Forest prevails smooth surface and it is possible to find a grass that grows if it is not removed in time, the seeds of plants, flowers, animals, and small wooden structures with supplies, more about the way to plant seeds, so we decided to add agriculture. It is very easy to cultivate the land, planted the desired culture, water and collect it after a certain time.

In the Forest of animals running around the cows, pigs and other forest creature.

Well, not a forest as we did.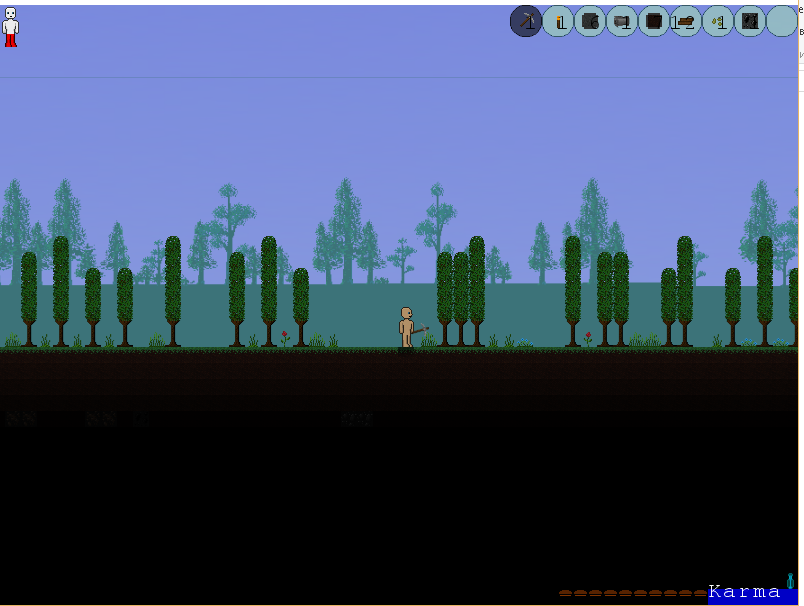 One of the main problems of the game was the interface that we have changed a little bit, some indicators have been moved, and some were even altered or hidden until activated-crafting menu.
We even though working on it, so I decided to you now to show how he has changed the way the indicator on the left-top of a new rate, damage parts of the body, it serves for that would suggest why the player abruptly began to walk slowly or why quickly leaves the blood .
All good-bye, next time tell you about how to survive if no houses with trunks and why you should not be on the ice in mail