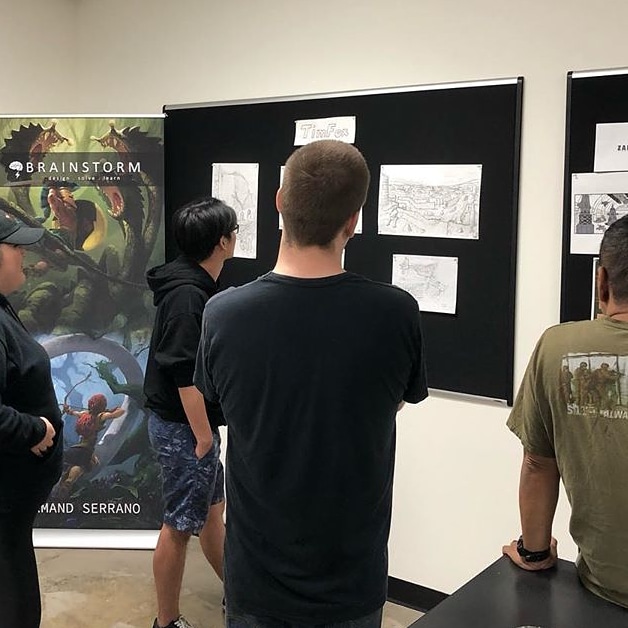 I really wanted to step up the quality of my designs and artwork for my game. I applied for a scholarship and won a partial scholarship to attend Brainstorm School Inland. I am taking World Building 1 with Poe Tan. Poe Tan is an incredible world builder, concept artist, environment artist that has worked amazing productions like Ben 10, Tarzan 2, and Rugrats The Movie. I am learning quite a bit and it has been really fun to push myself as I haven't created this much detail before. I did this of course because I want my games world to be rich and vibrant with original content, ideas, and to have it's own character.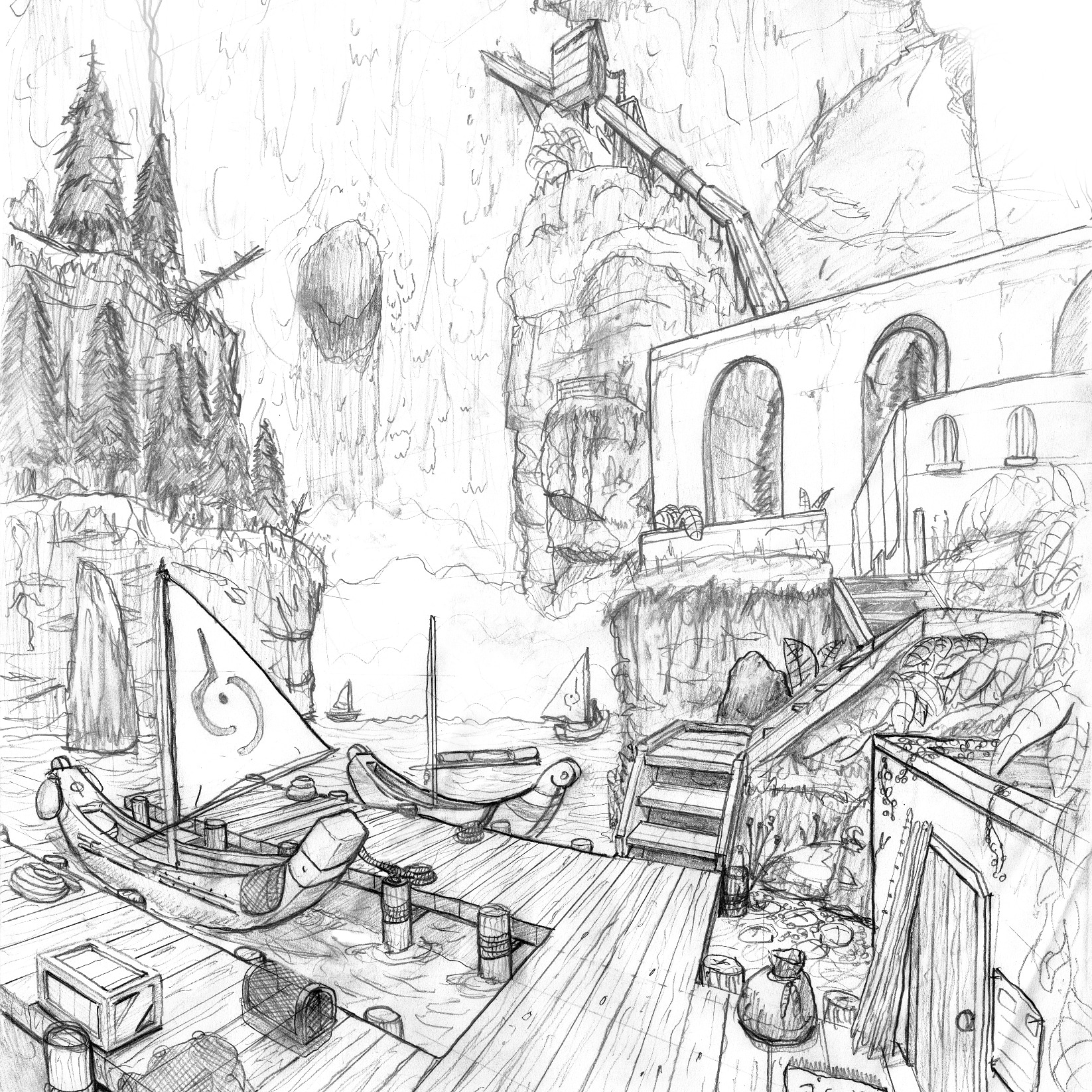 For part of my game I have designed a town, how they get their water, what their architecture is like, and other various aspects of how they live. They are a fishing culture that has boats for transportation and fishing. Off in the distance is a grand and mysterious Labyrinth that holds secrets to the past.
For the past two years I have had a few iterations of a Kickstarter for my game. It's always been a draft and that's mostly from too much uncertainty. The problem with Kickstarter are the promises that can too easily not be met. I wanted to promise everything I wanted for my game. I worked on the tiers and set up what I think would have been fair rewards for the prices. I wanted to offer the soundtrack, stickers, posters, shirts and other merch, a bluetooth controller, and features of the game that would be enabled with investment. With out the capital to even get stickers or any of the other awards, instead of downsizing the Kickstarter, I never wanted to force people to pay for this game more than they should. The Kickstarter investors would still have to subscribe to the finished product and continue to pay when they invested X in the kickstarter and got a couple of exclusives. When I had ramped up the Kickstarter and announced it last November I had completed my draft just short of the video and having the rewards before hand. I disabled my Patreon campaign and was almost ready to go. I've heard some horror stories from failed but successfully funded Kickstarters and I didn't want that to potentially damage my IP, and I probably wasn't ready then either.
Now I have relaunched the Patreon! After the first half of this year of development and not engaging that much with social media, I have determined that Patreon is the way to go right now. I even simplified my patreon that called for similar rewards to Kickstarter but wouldn't have been invested in monthly, scaring away Patreon's. So the Tiers are simple now, $1 of more to gain access to exclusive behind the scenes content, pictures, information, and potential videos and podcasts. $10 or more monthly will give you Early Access to get the game before it's released, the chance to play it and give feedback that can really improve the game. This aligns so much with the final pay model for the game, a $10 monthly subscription where I will switch to my own subscription service and eliminate Patreon.
I am doing my best to get this game playable and out there. I'm exciting for the meetings I have coming up, to hear the feedback, and to grow this game into a proper MMO and business. Please support the game on Patreon at Patreon.com.