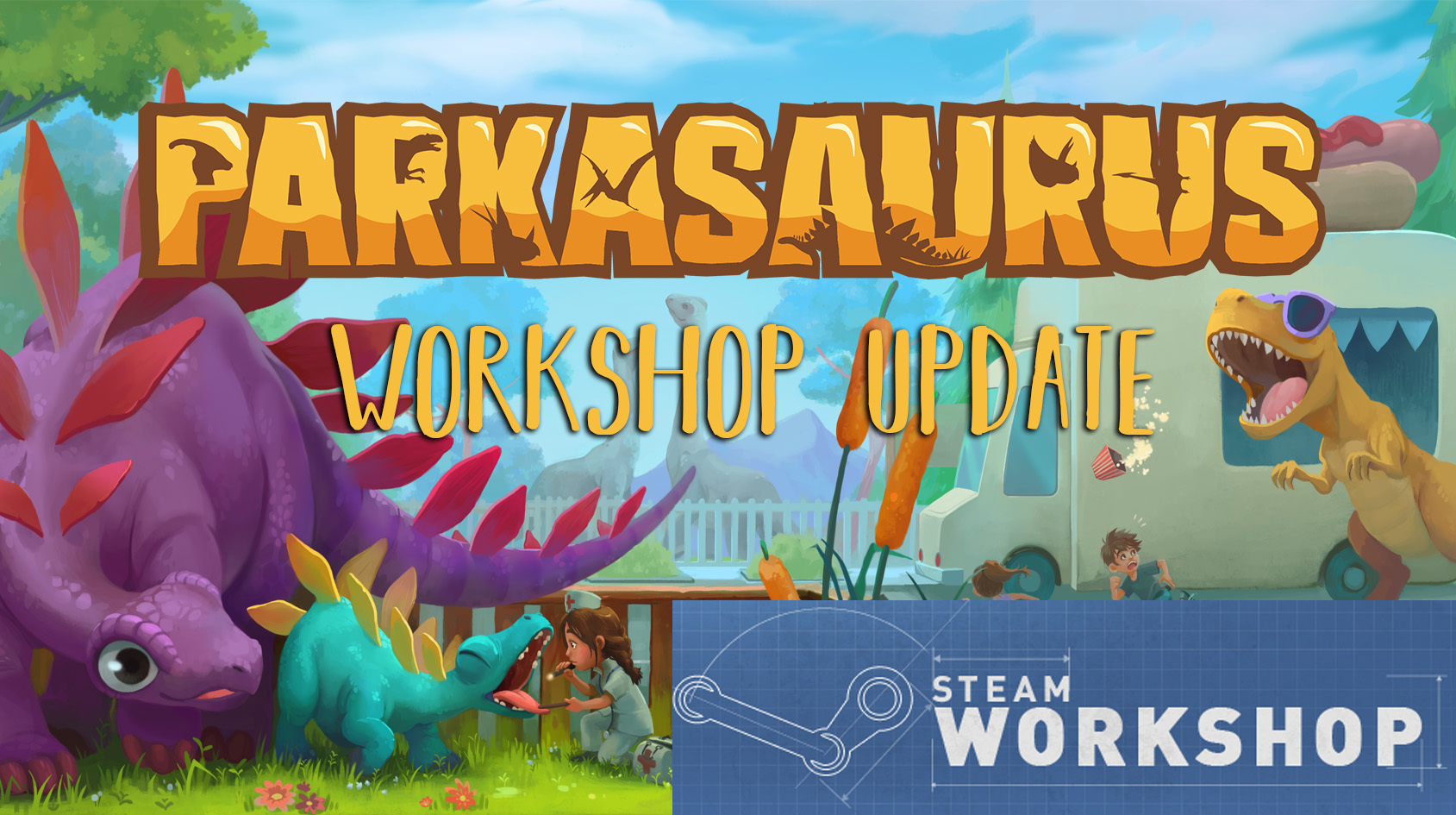 Workshop Update
Friends we apologize - implementing Workshop for Parkasaurus took a lot longer then we anticipated. As always we want to be as transparent as possible with our community, so I can confirm this definitely set us back by a couple of months with regards to our Trello roadmap. But, you are all insanely understanding and lovely people. Thanks.
Yes – Workshop is finally in. Here is what you can do.
Update:
Workshop Introduction
Buildings
Decorations
Dino Skins & Meshes
Lights
Workshop Introduction
Our first iteration on Workshop has arrived. To be clear – there likely will be bugs, so be patient while we work through them. With that said – here is a link to our Workshop page:
And for those with Unity, and a little modelling savvy – here is the current Parkasaurus Workshop Guide
Buildings
Create buildings for guests to visit. Have a building the gives guests maximum fun? Why not! For our demo purposes, we created a fairly simple Lollipop Shop and hope the community adds more. Creating a UV map in 4 quadrants will also allow one to use the in-game color changing when selecting a building. One also can include windows that light up at night. Very fun!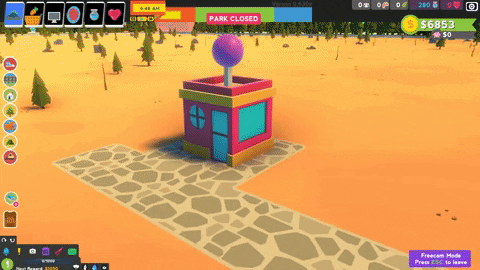 Decorations
We're hoping this one generates some cool ideas. Each decoration allows the user to change the radius and Tier level of the decoration item. Gold plated paths everywhere? We've included some square classics that are based on decorations found in the current version Parkasaurus.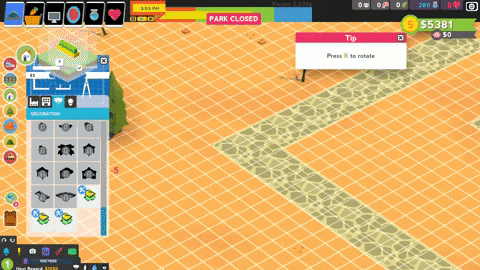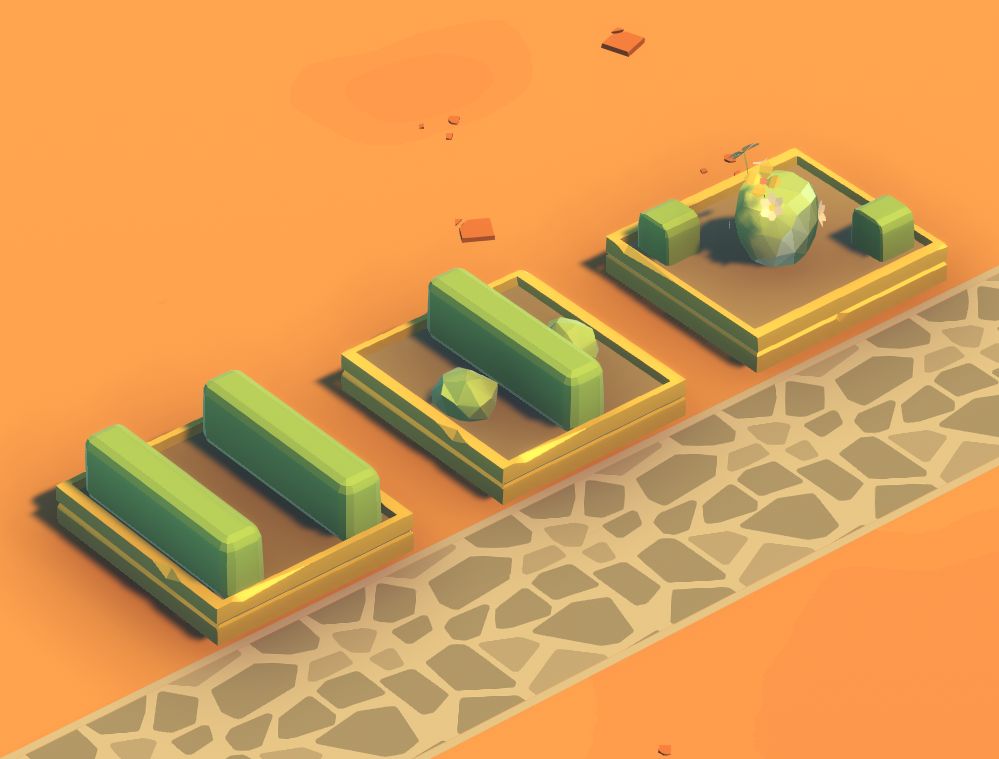 Dino Skins & Meshes
Yes Dino skins! This ranges from being a simple to a more complicated Workshop asset to create. If one wants they can easily change the texture file found on the dinos using the current UV maps – which I'll admit, are not the best. Those much more skilled can include their own dinosaur models to replace those in-game – but this is much trickier. I'll try to get a demo on how to do this later. In the meantime the included example: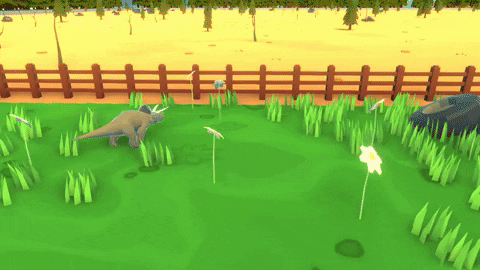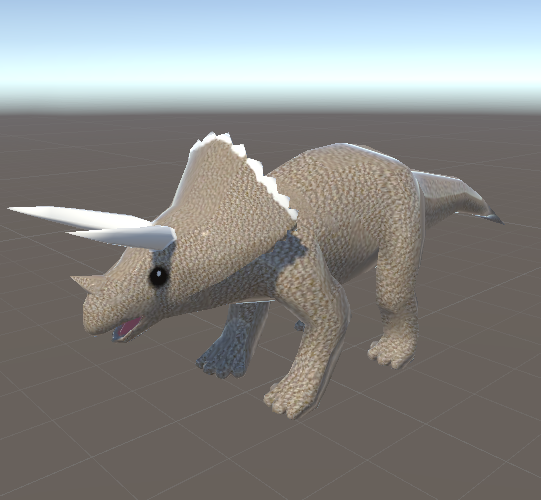 Lights
This one is my personal favourite. I find the lights are very cool at night in Parkasaurus so am hoping there are some creative ideas. We included a basic light example here: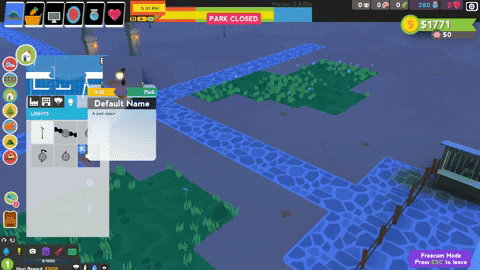 Alright! Keep in mind Workshop is a work in progress that will continue as we start new features & changes to the game. Feedback is more than welcome, and help spread the word.
To all the early supporters who have helped us in Early Access thanks again. We have a long journey ahead of us and you motivate us each and every day.
Thanks. Xoxo
The two of us are trying our hardest to get the Parkasaurus word out to the interwebz, and we see all of you helping out! Keep it up! Write a Steam review or trick your friend into buying a copy. Thanks. xoxo
Here are a few ways to follow us:
Disclaimer: Any crazy features we write about might change by the Early Access version