Fellow players and developers, space explorers and enthusiasts, adventurers, survivors and fun-seekers,
I know you've enjoyed Minecraft as a survivor, I know you've enjoyed building and launching in Kerbal, heck, you've surely enjoyed Portal 2's story. So have we, and this is why we're working so hard on delivering something that matches your expectations.
We've started making quite a few gifs. They're still a bit rusty but we are working on it. We really want to give you a feel of the fun and flexibility of the game. Yeah, it looks a bit plain at the moment, but just you wait for our next 2 sprints!
We've also gotten quite far into resource mining. Visuals still need to be updated but the mechanics are in place.
Our journey today begins with all those things we've managed so far. We're blasting through our deadlines. We're happy to be ahead of our schedule! So here's what we're planning for this sprint: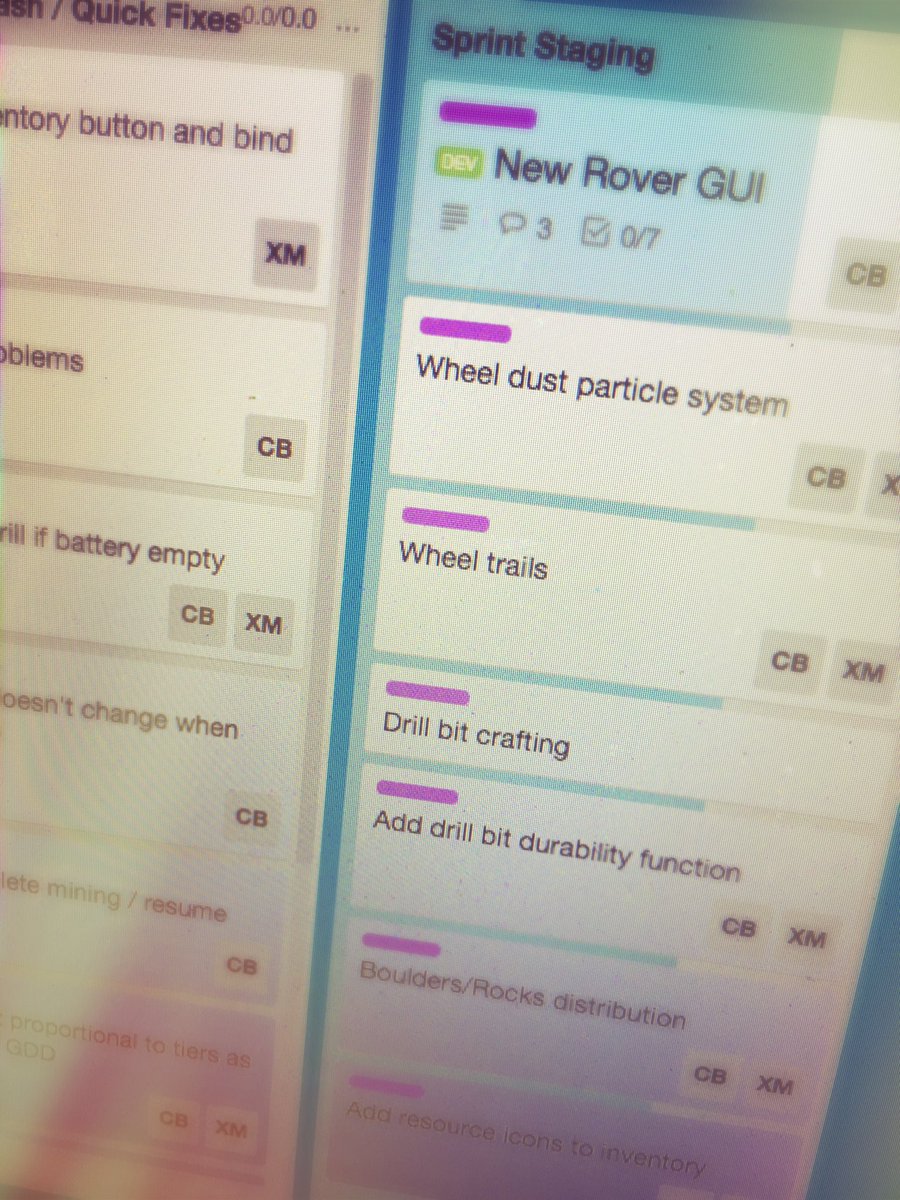 We're also implementing different types of rovers at the moment. We want to give you the opportunity to really take your time and design your own rover. Personalize it. Make it you. This also goes hand in hand with our features of upgrading the rover, base and ship with the resources you gather and the spare parts you scavenge from various artifacts you find along when exploring outer space.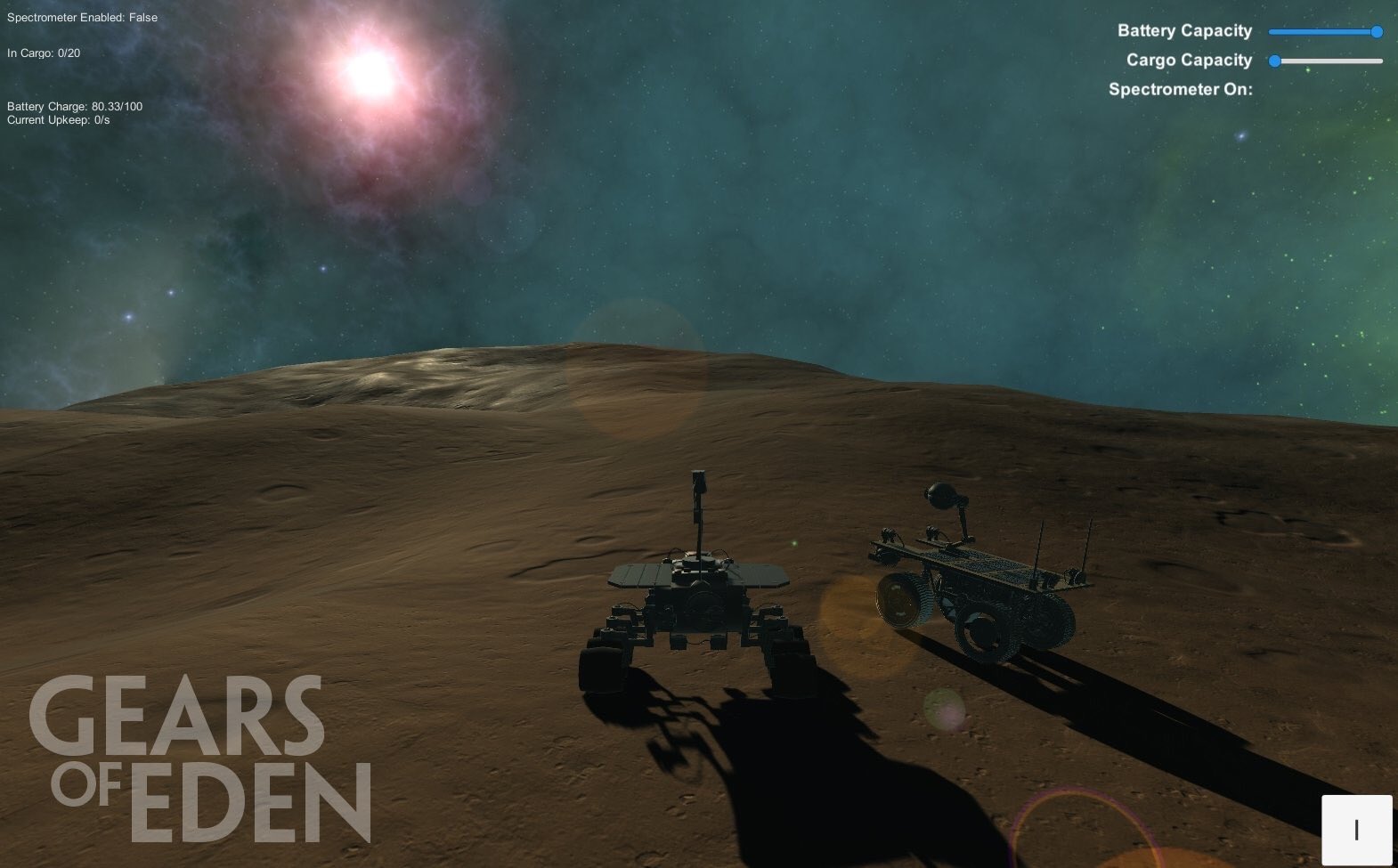 We are really hyped about the introduction of a new UI and brining MAJOR changes to textures and rock placements. Basically, making GoE not look like a robot moving about a deserted asteroid. Just a little sneak peak right here: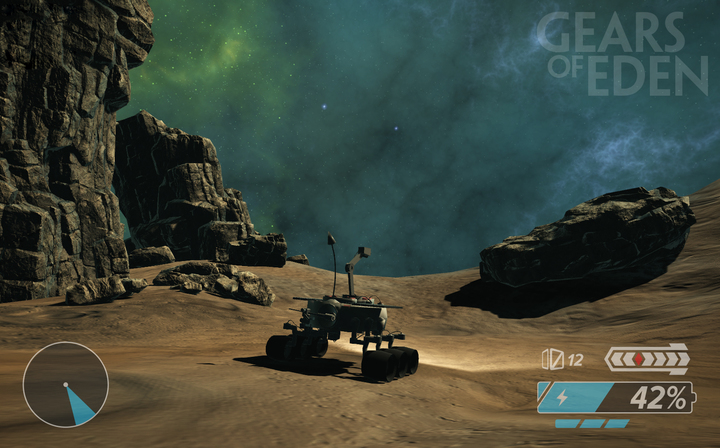 We feel humbled and overwhelemed by your support and trust in our team and project. So far, more than 4000 space game enthusiasts are making their way with us on our adventure. In order to give back even just a little bit, we were able to make a giveaway with a steam gift card and GoE alpha keys! Don't forget, we are still accepting enrollments for those of you who would like alpha keys! Also, we have a community partnership approach to the project through crowdsourcing and crowdfunding models. Contributing partners receive rewards in exchange for their financial support – including perks like early access, "thank you" haiku art, and the option of naming in-game characters! Check it out here! Thank you so much to those who have made contributions!

However, even giving us your thoughts and feedback, throwing in a share, like or retweet across our social media would really help us out a lot! It's you that can make this game happen! Here's where you can find us:
Let me leave you with a little concept art for the day!