Construction Workers
The game has two modes of play, survival and objective with some maps being a mix of the 2.
The construction workers are there to build something for an attack on the "unwanted". You have to protect them whilst they complete this task... In attic they build a road that traverses the map right up to the edge of the "unwanted's" fort entrance so your squad can...
Here's a few in game snaps of the Construction Workers building a road whilst under attack in the Dolls House area.
Punks attacking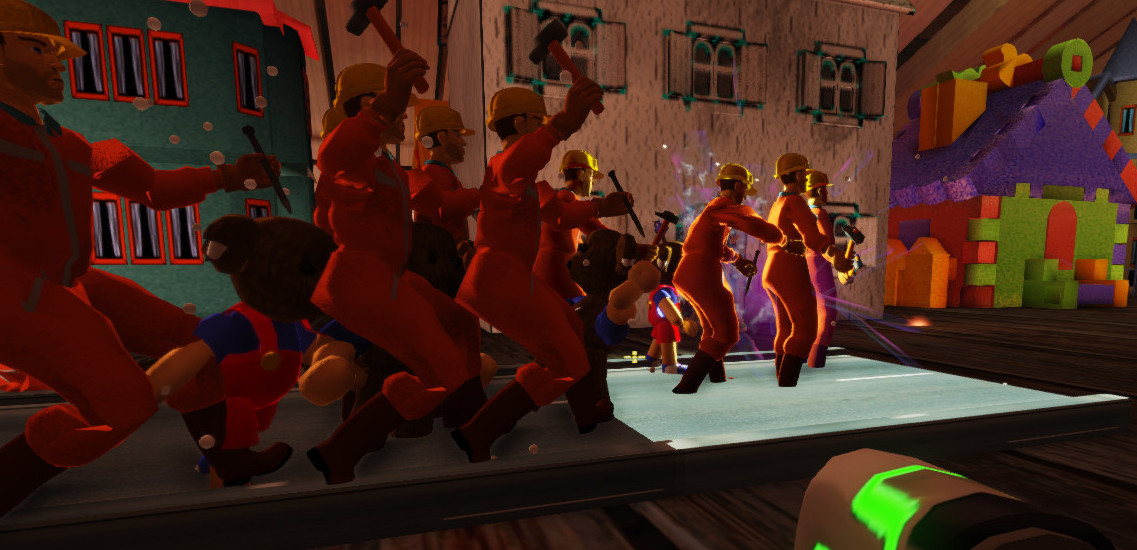 The Goo Gun trying to hit a punk and not a worker... careful of cross fire, is that a Wizard hiding in the background?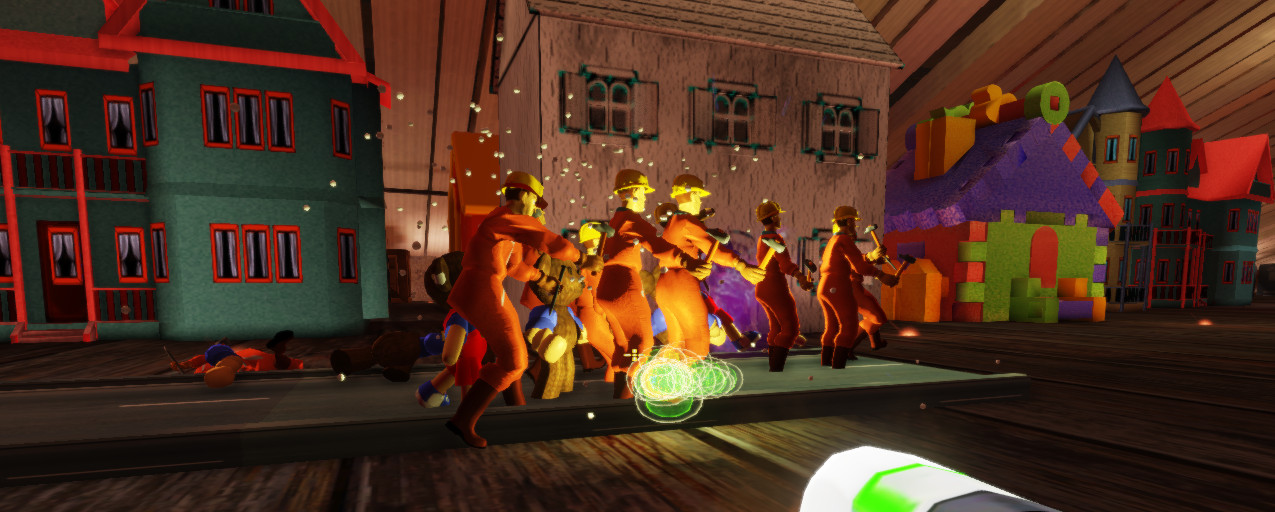 A road section has completed no thanks to a pesky punk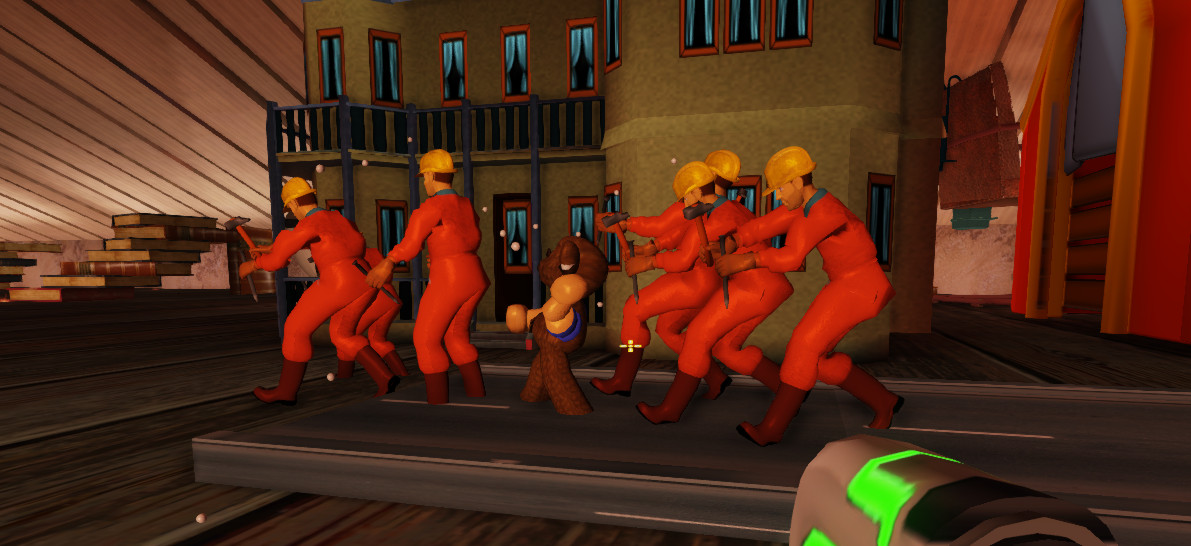 Bits flying as the punks munch on a worker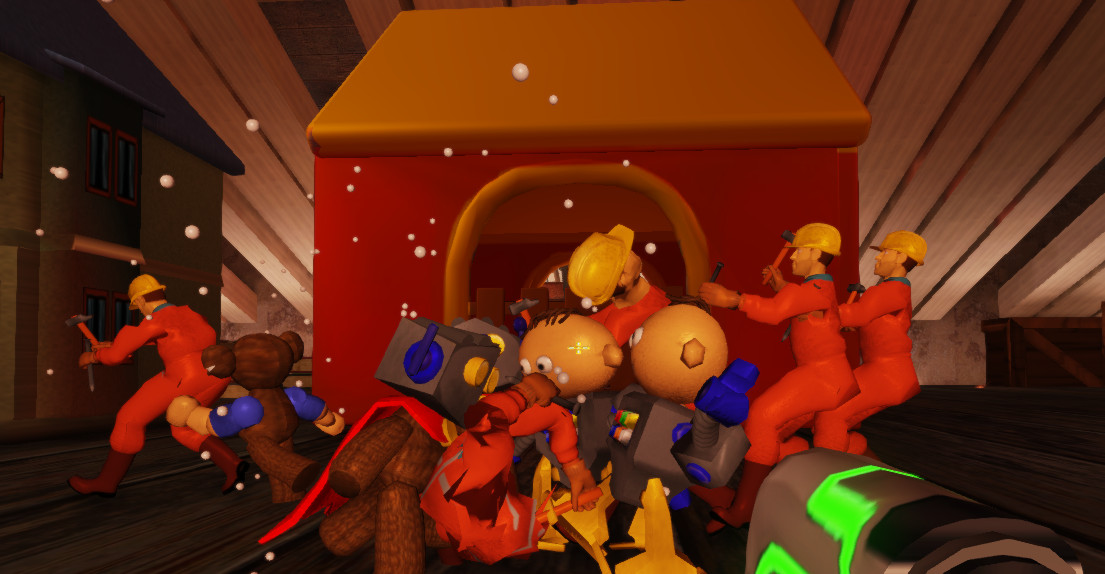 Some punks about to meet their creator...