Work STILL continues
Work on Episode 4 is continuing at a healthy pace; whilst our usual policy of relative radio silence is still in place I thought it appropriate to give a brief update.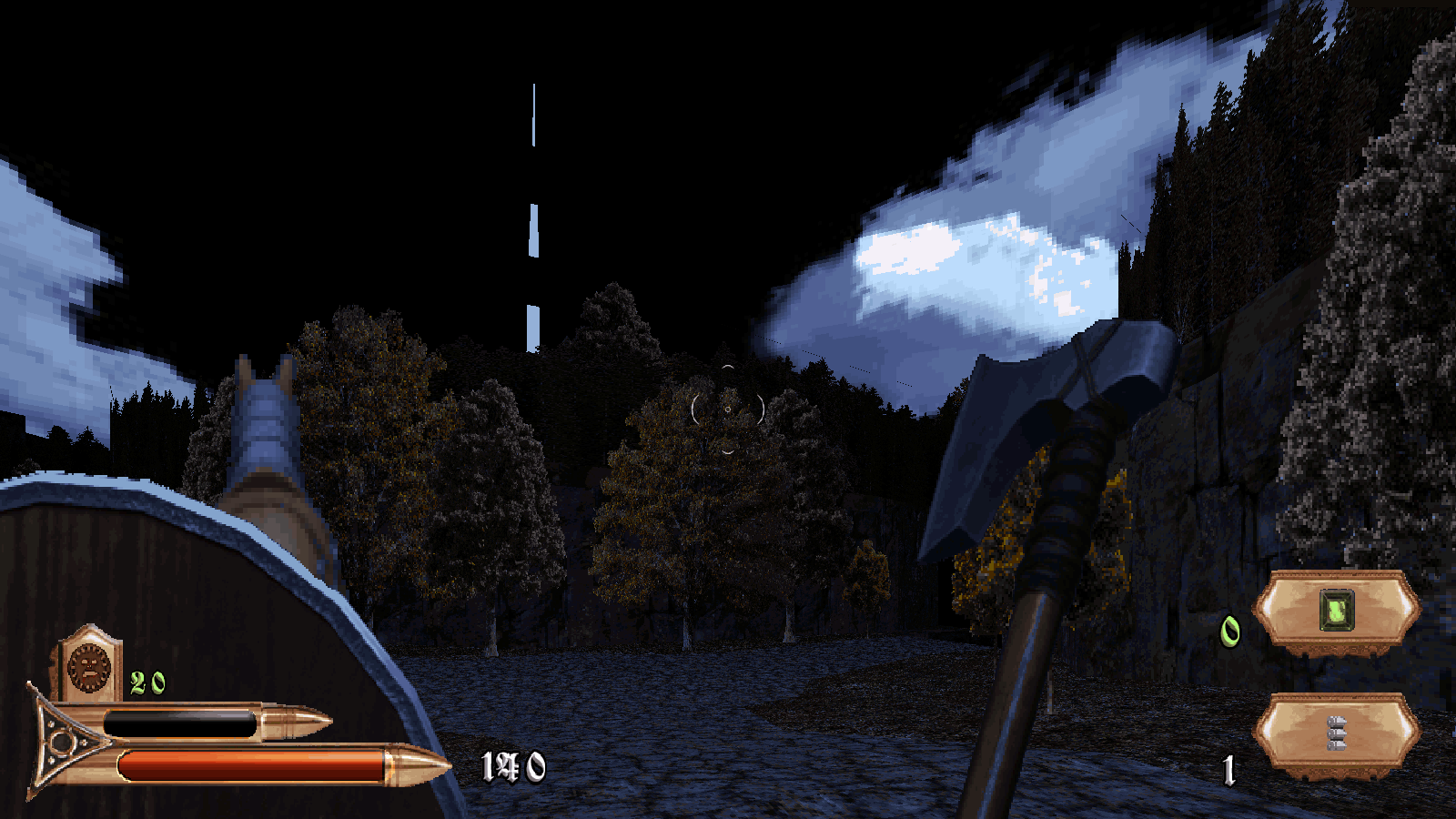 Alongside the new Axe temp weapon, as well as the wooden shield pickup, you can see a new ammo type here. Dotted around on Elysion are 4 types of Mana; Blue, Green, Orange, and Purple. These serve as new alternate ammo types for magical weapons; but you will also be able to upgrade some of the squad's existing weapons to utilise these as well. Also pictured is the Horse; you'll want to make frequent use of this new companion to traverse some of the larger spaces you'll encounter.
In other news, there's been some quality of life improvements as per usual. A few of the bigger changes are an initial small tutorial cinematic for the base mechanics; many new players felt overwhelmed being thrown into the AMC base without a guide. You'll now get a brief cinematic narrated by Epsilon, a returning character from Imagination World, detailing what each of the sections do. One other big change is that Crosshairs will be visible again on Professional and Armageddon difficulty; my initial reason for the change was to encourage some more use of laser and gunsights. However as time when on I realised this was a flawed approach, and so they have returned.
One last change is hit markers; now when hitting an enemy, you'll get a discrete marker appear on the screen that not only lets you know you hit an enemy, but also lets you know if you performed a critical hit (either a headshot or using an ammo type the enemy was weak to) or contrarily, the enemy took reduced damage (blue for resistance, red for invulnerability) This should improve readability in combat and remove ambiguity from if you dealt good damage or not. I toyed with a number of ideas, including damage numbers and health bars, and decided this one was the best for immersion and would also maintain immersion.
Help wanted
As per usual, we're always on the lookout for mappers as well as musicians. Mappers would help us get episode 4 out faster; we're willing to take more rookie mappers as long as you're open to collaboration/feedback. Any help with music would be appreciated too; 99% of our music is from OpenGameArt which is fantastic, but having original content would be great too.
Discord, Ko-fi
I've started a personal Ko-fi account; if you'd like to sling a few bucks my way there's a way now. Note that this is purely just a tip-jar; as of now I have a job and stable income so only tip me if you've got some money to burn.