Show and Tell day!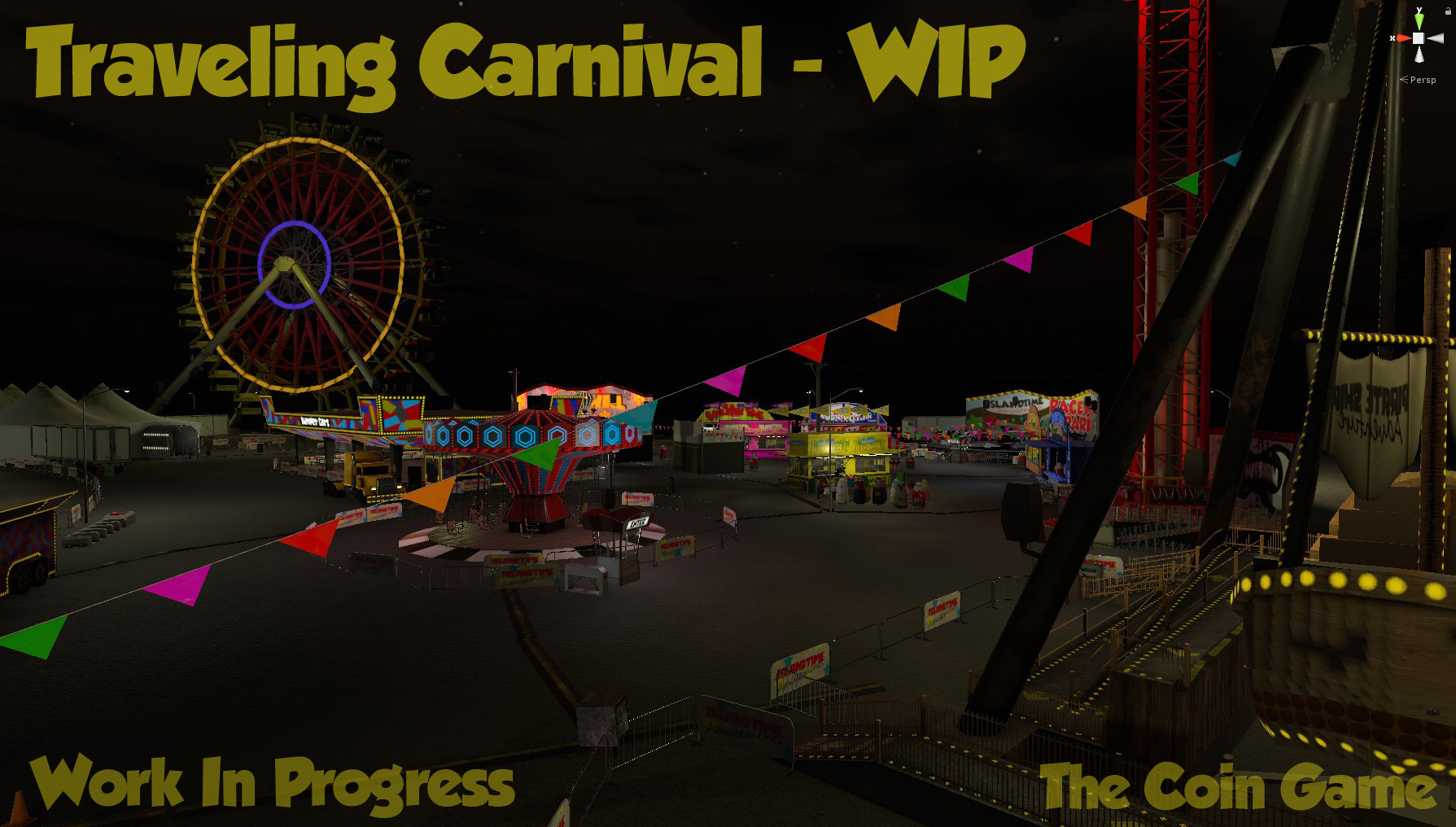 I just thought I would take a few minutes to show all of you the next "area" coming to The Coin Game. A Traveling Carnival.
It is not yet complete but I have been working non stop on it for the last few weeks. I even worked right through my birthday.....lol. I am having so much fun building and reminiscing about all the old fun times I had as a kid at the local traveling carnie that would come to my small town.

As a youngster my family was always involved in the local Scouting programs and we would help cook and prepare all the food they would sell. This gave me as a young boy the full all access view of the carnival setting up and meeting all the traveling workers. Seeing all the shady rides and the workers scrambling to unfold them from a rusty old semi always interested me. The large game and beer tents would pop up all over a empty field and it was game on. But it wasn't until the night would fall and then the real magic would begin. Scrambling from game to game with your last 2 dollars under all the bright lights with friends to gather as many junk prizes as possible to take home and put in the trash in a month. Oh man, I am rambling but you can almost smell the elephant ears now.... I better get back to work.

I am still finishing up the physics and prize systems for the new carnie "game booths" and should be close to finished in about 2-3 weeks. The next update will literally DOUBLE the size of the current game and has a TON of new stuff coming. I'm soooooo excited to show you all.

Thanks again for supporting The Coin Game. Ill see you all very soon on the Tilt-A-Whirl.

Kevin

NOTE:
Once this update is out I will be going back and completely redoing a few of the arcade machines and all of the leaderboards points systems prior to survival mode. I thought it was more important to get some of the new locations and features out before I go back and fix some stuff that will change in the future. I hope that makes sense. haha.
read Announcement on steam