In the last article we mentioned that in Warbanners a lot of properties are interactive. Today we'll tell a little more about vegetation - trees and bushes. Bushes, interfering to pass, you can simply destroy with the melee weapon, and the trees can be cut down only with a special ability "Woodcutter". Stone, released from a catapult, will knock down trees and spread bush into splinters. If you can topple a tree on an enemy's head, it will not only receive him a serious damage, but he will be stunned. Stunned unit has a large penalty to Accuracy and Evasion.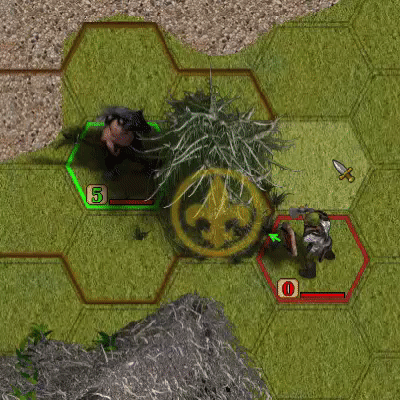 Trees and shrubs can be set on fire with the help of skill «Ignite». But the fire may spread to other trees and shrubs...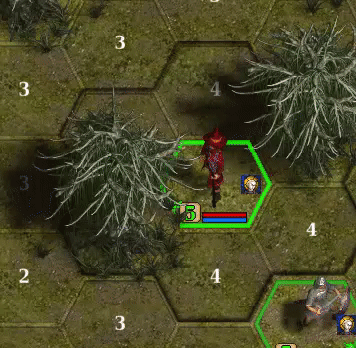 In addition to the units that will fight enemies, the player can hire assistants between missions. There are 15 different assistants: someone will accelerate the set of experiences, someone will build barricades, someone will poison the enemies...


They say that the elves are able to turn trees into terrible Ents. Assistant Tayle-Amel allow hiring women-elves and check this statement in practice.

Before battle: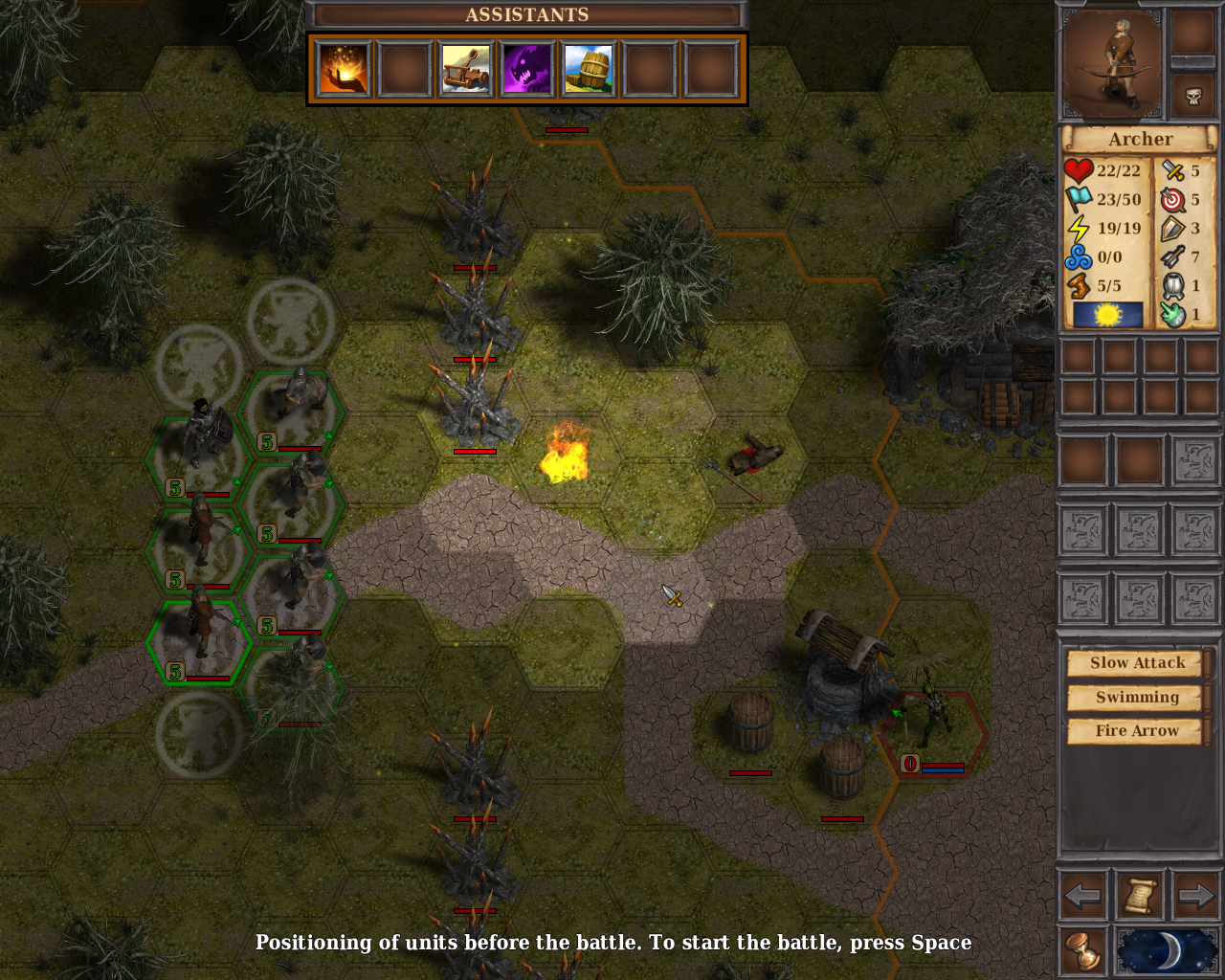 Continuously we're working on the GUI. During last month all the icons for potions, spells and buffs have been replaced, sprites for targeting have been redrawn.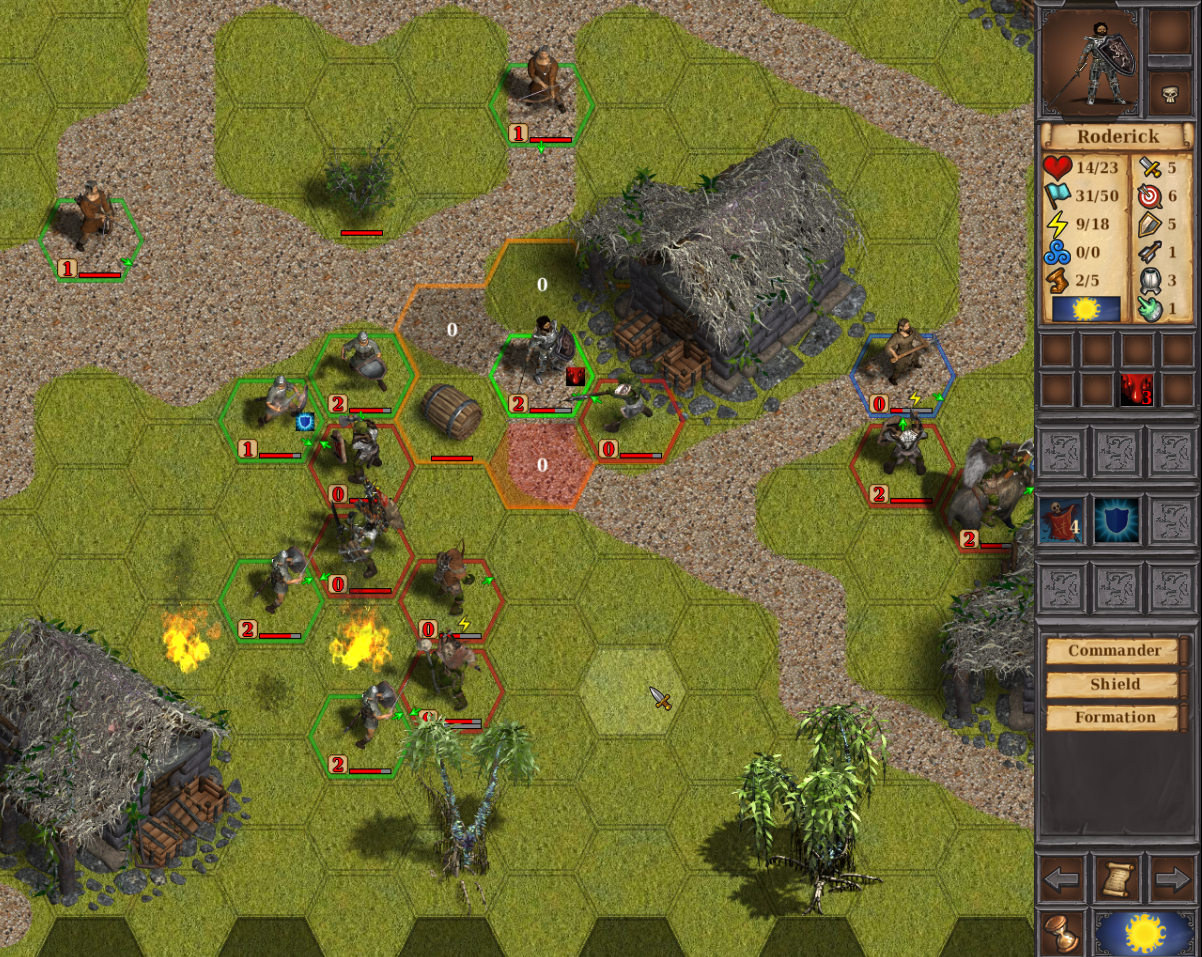 Follow the news and play only good games! All the best!

PS Do not be put off by the rough translation ))). Game texts will be completely rewritten by a wonderful writer from England - Tom Killalea ( Twitter.com ):
...Master Pringus, the innkeeper, was bustling and shouting at the maid. Infrequently his modest restaurant, located in a godforsaken village on the banks of Zeffari, was filled with solvent visitors. Today was a very rare case - the company of stern-looking men took two tables. Their simple enough, but deadly weapons were carelessly lying in the darkest and dustiest corner of the room.
Shella! Hurry up, mugs won't fill theirselves!
Decided, that Shella would hold alone for some time, Pringus went out on the porch. The arrow pierced his throat so quickly that he did not even have time to wonder. The silence was reigning for a couple of seconds. Then Shella shrieked. Awoke from the stupor, men, sitting in the tavern, rushed to his arms, overturning benches and tables. Young man in plate armor was the first who found the sword and ran out...