Hello!
After some time, next update is here.
For purposes of the future alpha version, I have decided to focus on creating new locations and story. With that, new enemies became one of the neccessary things that had to be added.
So here it is! Wolves on brand new map with bit improved graphics, thanks to Unity 5's atmospheric scattering and cinematic image-effects!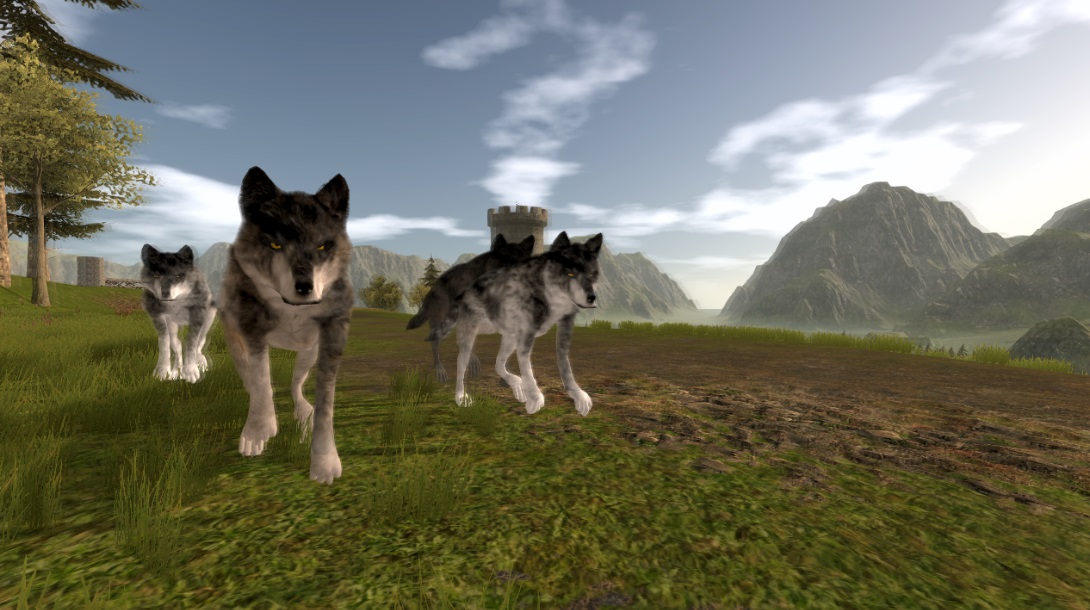 Updates:
- New enemies - wolves
- New location for future alpha version (starting location of a small story)
- Graphics enhacement (Unity 5's Atmospheric Scattering and Cinematic image effects)
- Repaired bugs (mainly in AI navigation and specific bugs for some player classes)

What's in plan?
- GUI
- Cutscenes
- Maybe horse? I'm not sure yet :)
- Roadside inn, NPCs - it's needed for storyline
- Dungeon enviroment and some undead enemies
For better introduction of these new fluffy enemies, I have decided to record new video.
Music used in video :

1. Royalty Free Music | Sirius Beat - The Chosen
2. Royalty Free Music | Sirius Beat - My Story
Siriusbeat.com