WizardWizard Dev Log #4
Hey!
WizardWizard 2.0 Experimental Version has been released.
There are lots of muddled bits and extra stuff floating around. The difficulty curve may be a bit dodgy.
NEW STUFF
Added a new gamemode; NinjaNinja! It's permadeath, hit F3 and die to try it out
3 new levels
There is a new "enemy" type sneak peak on the start up screen
Introducing the damsel in distress: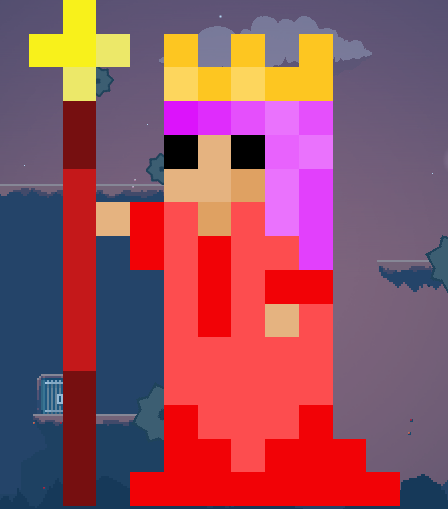 Any ideas on a name, let me know, PrincessPrincess is a bit lame ;)
Story is still a work in progress.
Something about in a world full of magic, WizardWizard is the only wizard that possesses no magical abilities but he's quite good at jumping. The Evil Wizard (yet to be named) kidnaps the Princess and uses her magical land ruling scepter for evil. Using the scepter's power he takes away all the magic in the world to harness it all for himself. When all the Wizards are powerless they all turn to WizardWizard to save the day.
Thanks, Peace and love,
Crateboy
Oh and, some Moon Mode footage!