Announcing Alpha 0.2, that you can download at our main site here. We actually made it in time, nice!
This is mainly a technical update, many of the updates happened under the hood, but we strove to provide something that you can use first-hand in the form of a new Spirit, a total of three new spells/effects and a new enemy type.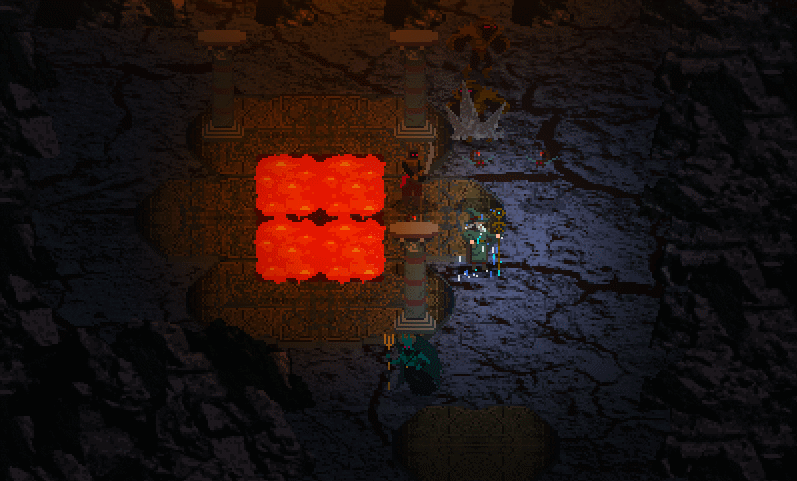 A scene with our new toys
This is the change log from the previous release:
1. Support to Spell Combinations. You can press Ctrl or Shift and the number keys to combine two Spirits together to cast "level 2" spells. Not all of them are implemented, but you can already test the Ice Spear (Truce plus the Yuki Onna) and the Ice Elemental (Belphagor plus the Yuki Onna)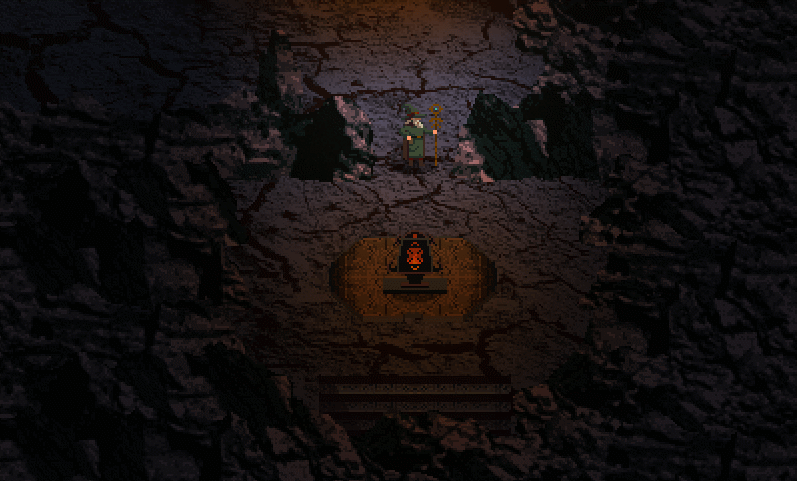 Hurt+Ice: Ice Spear, ice damage and path blocking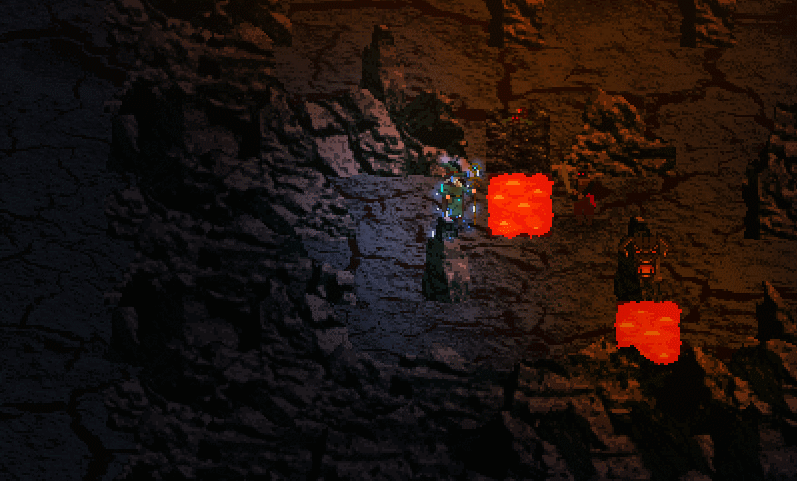 Summon+Ice: recall an Ice Elemental fighting for you
2. Summon Spell. A very first iteration of the Summon spell, harnessing the power of the Lord of the Gap: Belphagor (fun fact, I was convinced that it was "Lord of the Pit", probably thanks to D&D, but Daniele showed me that it was in fact "Lord of the Gap", it feel so nice to learn things where you less expected! Daniele is doing an awesome job on defining the lore of the game). In this first iteration you can only have one pet at any time and summoned creatures are not very much different from each other. This latter will change (we will see about the former), of course, and each summon will have unique advantages and disadvantages.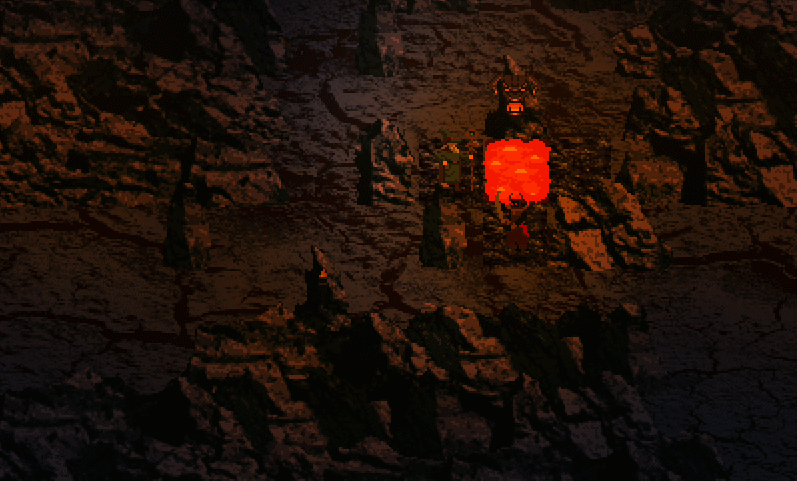 Summon: recall an Imp fighting for you
3. New type of Enemy: the Spawner. As an incident to the development of the Summon spell, with all the mechanical improvements to the underlying engine, a new enemy type has been added. Spawners are entities that can create other ones (up to a maximum) until destroyed. When a child entity dies it frees space in the spawn queue of its parent, ensuring a continuous stream of enemy and providing a new kind tactical choice.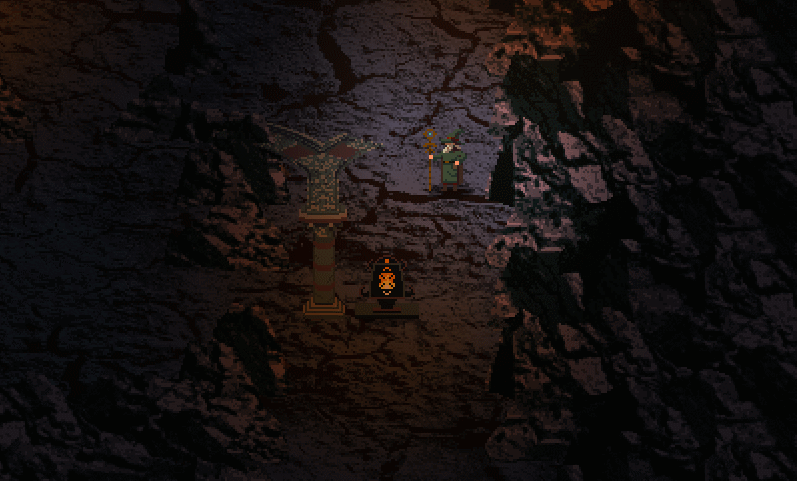 Brass Lantern: The Spawner
4. Custom Mouse Pointer. Not animated yet but the system is already in place.
So, please, download Wizards of Unica alpha 0.2 and enjoy our work! Feedbacks are of course not only welcome but encouraged! Each time you write something to us, here or on Daniele's or my twitter account, it boosts our morale and can give us insights on issues that we were not aware of.
As a side note, tomorrow I will move to the other side of the planet, literally, to follow a big project for my company. I expect it will take at least a month before I can resume working on Wizards of Unica (you know, things like finding a flat and actually getting a PC may be in the way) so I apologize if there will be less updates than normal.
Thanks for reading.
Luca Carbone