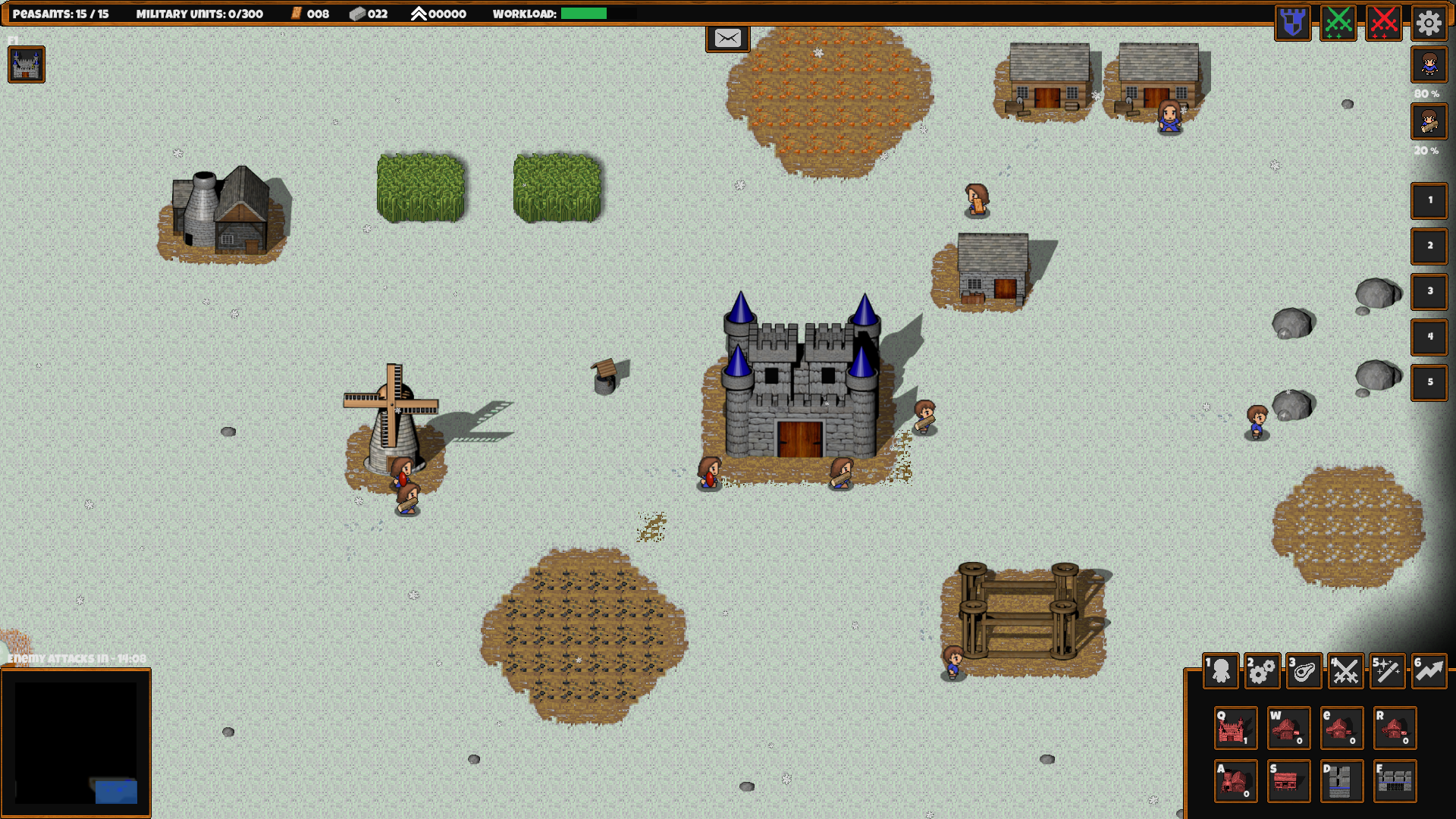 The latest update for WizardCraft is now available for download on Steam. Early Access Update 1.04 includes some new defensive structures including spike traps and two new towers. The necro tower will summon spiders and bats to defend your base while the ice tower will freeze advancing enemy troops. The full list of new features and bug fixes can be fount below:
Early Access 1.04
Fixed bug where gates were not taking damage.
New structure - Spike Traps.
New Structure - Necro Tower.
New Structure - Ice Tower.
New defence building tab.
Rsource button has now been moved to the top os the screen.
New chop wood marker - This marker can be moved around the map to instruct peasants to chop
trees in a certain areas.
Fixed bug where some enemy's were attacking even though they have been frozen.
Fixed bug were ally's favour was not going up after sending requested resources.
Ice Towers
Necro Towers
Wood Cutting Marker