Our objective at ModDB is to preserve modding history when possible. It's a rewarding challenge that requires 10 servers to run, 15 terabytes of space, and 10 gbps of bandwidth (all constantly growing). Occasionally communities close down as happened with GameFront (which some of the original creators are now painstakingly restoring) and unfortunately it's happening today to withSIX.com.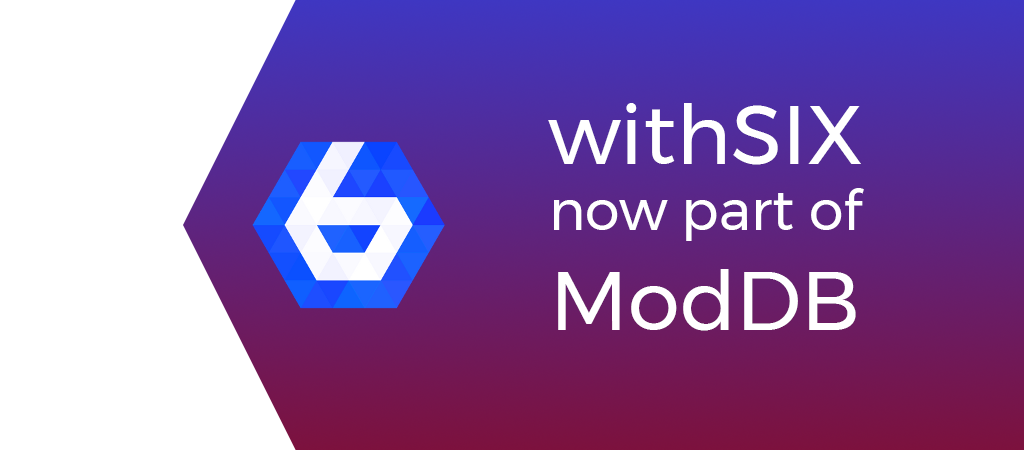 For the unaware withSIX.com is a modding community and application that began 10 years ago, with a passion for ARMA mods. As ARMA grew and mods like DayZ and PLAYERUNKNOWN's Battle Royale burst onto the scene, their popularity exploded. But over time change has come, and rather than do a poor job summarizing their history, it's probably best you read their teams farewell post on Medium:
Despite many efforts to introduce interesting and innovating features over the years, we must concede that the costs to maintain and run the servers have become too high. As less and less users are using our services, we reached the point of no return. We are at a point in gaming history where the results of modding have never been felt greater, but sadly only a few true supporters remain and its future remains uncertain.
When we discovered this news we reached out, and their team graciously volunteered their time to help us archive content submitted to their site, which you can browse here on withSIX. Unfortunately we were unable to keep their mod launcher and custom code running, but did our best to organize the mods in an easily accessible manner. NOTE: We attempted to filter out mods pulled from 3rd party sources and only keep a handful of mods available via withSIX.com. If you are the creator of one of these mods and would like to claim ownership of your content or have it removed - please reach out, we'd be happy to assist.
Finally we'd also like to acknowledge the other amazing dedicated ARMA modding communities (like withSIX), which continue to go strong today: Official Bohemia Forums, ARMAHOLIC and their Workshop communities. You'll be missed withSIX, thanks for supporting such an amazing mod community for so long!