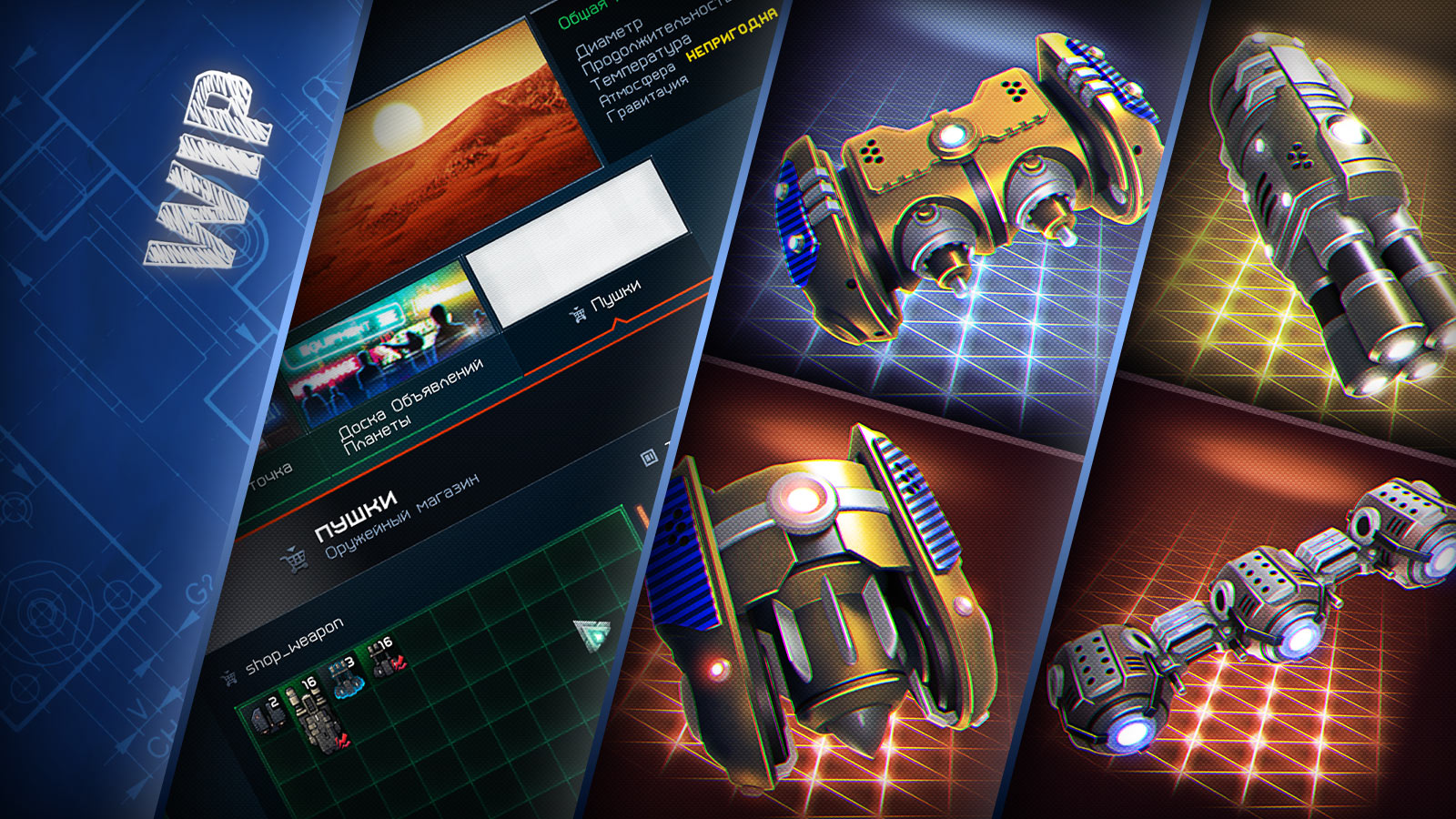 There are a lot of things happening with the game right now - we've already told you about some of them, such as ship refactoring, crafting updates, modules rework, shield updates and etc. - but we always have something new to tell you about. So today we are going to check new weapons and talk about new trading posts and a special category of equipment projects:
New trading posts and special projects
---
Sometimes, in Starfall Online, you can find trading posts on inhabited planets - previously, there was a lot of absolutely random stuff and you could never tell what you can expect here. However, era of such shops comes to an end: starting now, each trading post sells an exact category of equipment.
There are trading posts which sell crafting components, weapons, modules, resources, projects of improved equipment, broken items (can be found only on repair stations) and... special projects for a mass crafting.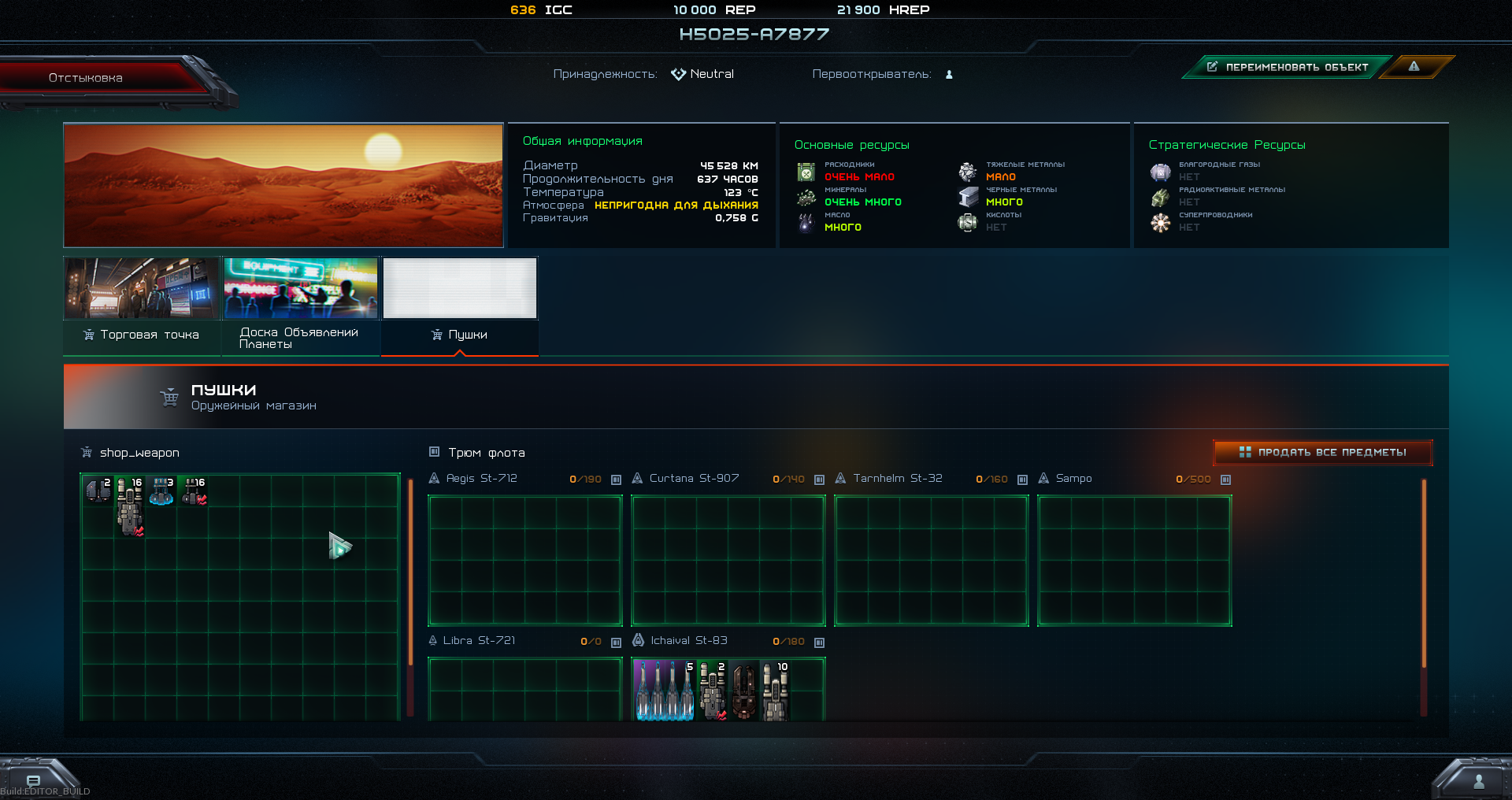 That's where we must stop for a while and tell you about these "special projects for a mass crafting". Basically, it allows you to craft several normal (there are no such projects for improved equipment) items at a time - for example, 8 EMP Blaster Cannons - but on better terms. It means that if you craft these 8 Cannons using this special project, you will spend less resources than creating 8 Cannons one by one. Isn't that great, especially if you need to equip 3 new cruisers? Anyway, it's up to you to decide how you will craft equipment for your fleet. Just make sure it's a profitable way;)
Nebulord Weapons
---
And, of course, weapons! We still have a lot of pirate weapons to show you - and the best thing about all of them is that you will be able to get it in the game. Pirate weapons are a very rare stuff one can only acquire as a project from most powerful enemies or for the greatest accomplishments. Also, there are no improved versions for such unique weapons.
So, here are two new Nebulord weapons: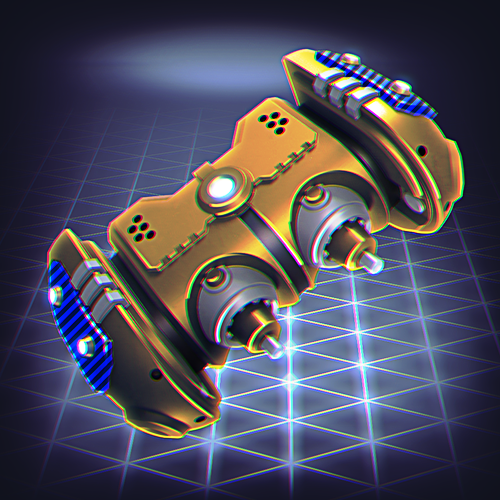 Auto Laser "Constellation" - a small (2x1) beam weapon. Having only 5000m maximum range, this weapon remains a good choice for battles at close distances thanks to good dps. Auto Laser shoots two times per second and has Tech level 3.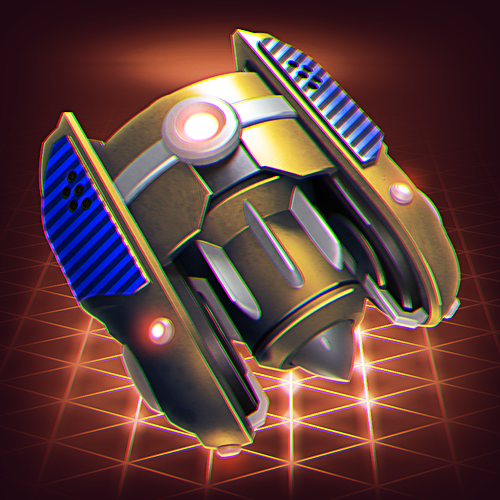 Mosquite Rocket Launcher is a new ion missile weapon you can meet in the game just a bit later than "Constellation". This 2х2 weapon launches 8 fast and maneuverable rockets each 3 seconds. 6000m range and tech level 2 can make this weapon the next equipment you will craft once you get this project.
Non-faction weapons
---
In addition to pirate weapons, we have a couple of curious non-faction things to appear in the game - here they are: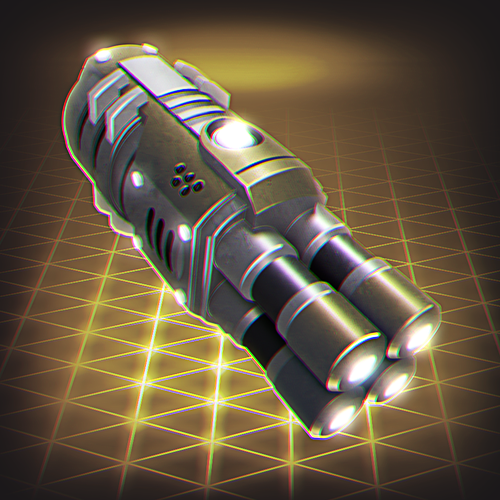 Long Range Battery is a new ballistics Battery which you can find early in the game. Tech level 1 and 1x3 size will let you make a good start for artillery-based ships. 12 000 range is a really good characteristic for such a weapon! Shoots every 5 seconds.
Photon Monsoon - photon rocket launcher. Tech level 2, 4x1 size, 7000m range, 3 fast and very maneuverable rockets - do you still need another reason to test this weapon? Just as Long Range Battery, Photon Monsoon can be acquired early in the game.
How about...P.Y.R.A.M.I.D. weapons next week? Check the next news article for new equipment and more information about other changes!